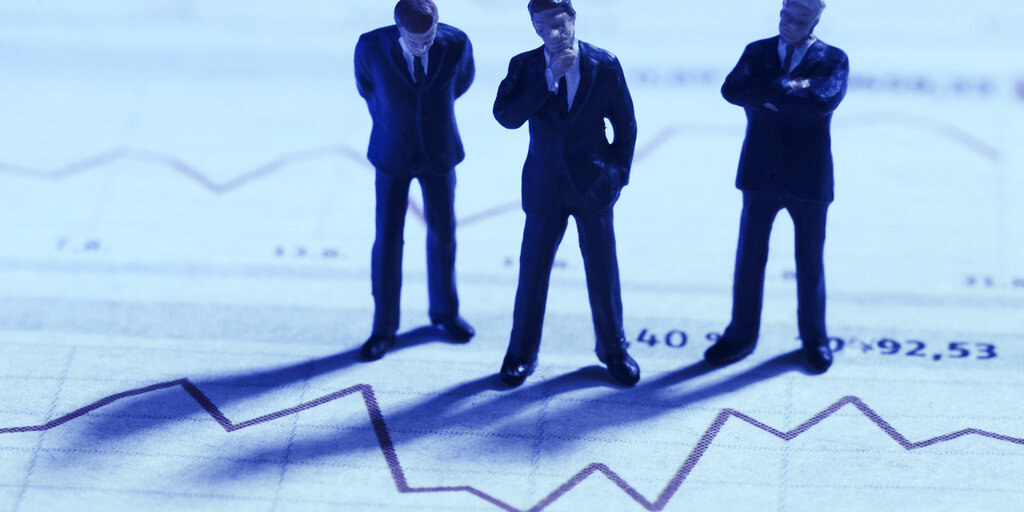 A new price oracle challenger has entered the arena.
Crypto exchange OKCoin announced today the launch of OKCoin Oracle, a signed price feed using data from OKCoin's cryptocurrency exchange to broadcast secure data about the price of different digital assets. Lending protocol Compound will be an early adopter of the OKCoin oracle feed, indicating an appetite for the continued expansion of different sources of data to secure the DeFi ecosystem. 
OKCoin Oracle will be available via an API and can be verified using a public key. A greater number of price oracles within the overall DeFi ecosystem can help prevent exploits using manipulated price feeds to acquire large amounts of tokens at an artificially low price.
"Earlier this year, some bad actors took advantage of fake pricing information guised as exchange pricing posted on chain, which led to two hackers using flash loans to attack the margin trading protocol bZx, first in a $350,000 attack and later in a $600,000 copycat attack," OKCoin CEO Hong Fang told Decrypt. 
"Oracle Price feeds ensure accurate pricing which helps plug this vulnerability."
One approach to managing oracle pricing data is Compound's Open Oracle smart contracts that combine data from different trusted sources to generate and broadcast a median price. Chainlink, another competing oracle, uses a variety of decentralized nodes to deliver on-chain pricing.
OKCoin launched in 2013 and now boasts more than 1,000 employees across six global offices. The exchange operates in more than 180 countries and offers exposure to seven popular cryptocurrencies including Ethereum and Bitcoin, as well as Litecoin, Ethereum Classic, Bitcoin Cash, EOS, and XRP.
Last year, OKCoin pledged $10 million to support Bitcoin developers, and last month in conjunction with BitMEX exchange awarded Bitcoin Core developer Amiti Uttarwar $150,000. OKCoin and OKEx share a founder in Star Xu, with the latter being geared more towards professional trading operations.
"In the last month, we have seen the dollar value of assets locked in DeFi apps more than double, and almost 5X in the last 12 months," Fang said. "The DeFi ecosystem is finding the right incentive structures to encourage participation in the DeFi networks, which will aid the next phase of innovation in the DeFi space to push the industry further."
Accurate pricing data has become an increasingly urgent concern as DeFi emerges as a leading use case for cryptocurrencies, recently passing more than $2 billion in user funds locked in various decentralized protocols.
The views and opinions expressed by the author are for informational purposes only and do not constitute financial, investment, or other advice.
Source: decrypt