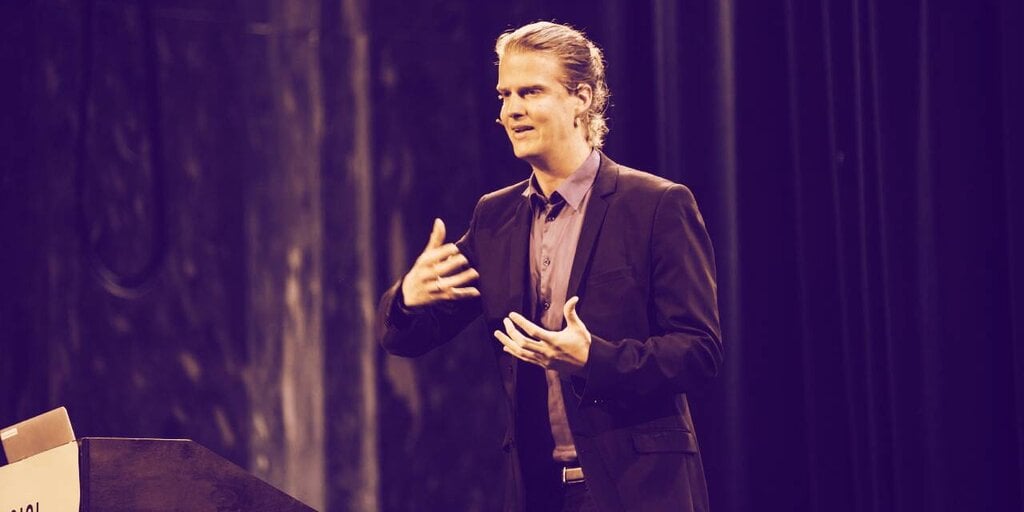 Today, Arcane Crypto, the Norwegian owner of Arcane Research, has announced its plans to go public through a reverse takeover by Vertical Ventures, a Swedish Nasdaq-listed company.
"The listing of Arcane will be on Nasdaq First North and happen through an acquisition by the already listed company Vertical Ventures (VEVEN)… In the proposed deal, Arcane Crypto is valued at approximately $33 million," Torbjørn Bull Jenssen, the CEO of Arcane Crypto, told Decrypt.
Vertical Ventures AB and Arcane Crypto AS agree on a Letter of Intent for a proposed reverse takeover transaction.https://t.co/BVM7EaRMHC

— Arcane Crypto (@ArcaneCrypto_AS) July 2, 2020
He added that after the transaction, the owners of Arcane will end up owning around 92.5% of the resulting combined company's shares.
Arcane Crypto currently operates out of Stockholm, London and Oslo, and consists of six branches in total, including cryptocurrency payment technology, crypto and digital assets liquidity provision, retail and institutional crypto-fiat exchange, as well as a research department, news portal Kryptografen, and a hedge fund.
"We see massive potential for Arcane as a listed company; we are growing fast and there are many interesting opportunities on the horizon," added Torbjørn. "By going public we will expand our toolbox and position ourselves for further growth. In addition, our ecosystem approach and infrastructure focus will benefit from the opening up to a wider investor base."
Arcane Crypto and Vertical Ventures have signed a letter of intent as the deal is being prepared, and is expected to be executed early this autumn, he explained.
What is a reverse takeover?
During a reverse takeover—or merger—a private company usually acquires a public one, but instead of consuming the new firm, it figuratively becomes the new firm, hence the "reverse" part. This allows private companies to circumvent the lengthy and complex process of going public.
A somewhat less common situation is when a private company is bought by a publicly listed company through an asset swap and share issue—as in the case of Arcane Crypto and Vertical Ventures. According to the press release, "the purchase price will be paid through a new issue of preliminary 6,661,000,000 shares in Vertical Ventures at a subscription price of SEK 0.045 per share."
At first glance, it may seem strange that public Vertical Ventures not only plans to buy private Arcane Crypto, but will also receive only 7.5% of the resulting company. However, the deal becomes more apparent after looking at both firms' data. While Arcane Crypto is reportedly valued at around $33 million, Vertical Ventures' total equity amounted to just 2.18 million Swedish kronor in 2019 (roughly $234,000), according to Nasdaq's records.
Notably, the price of Vertical Ventures' shares has already surged by 38.8% today, likely spurred by the announcement.
Source: decrypt