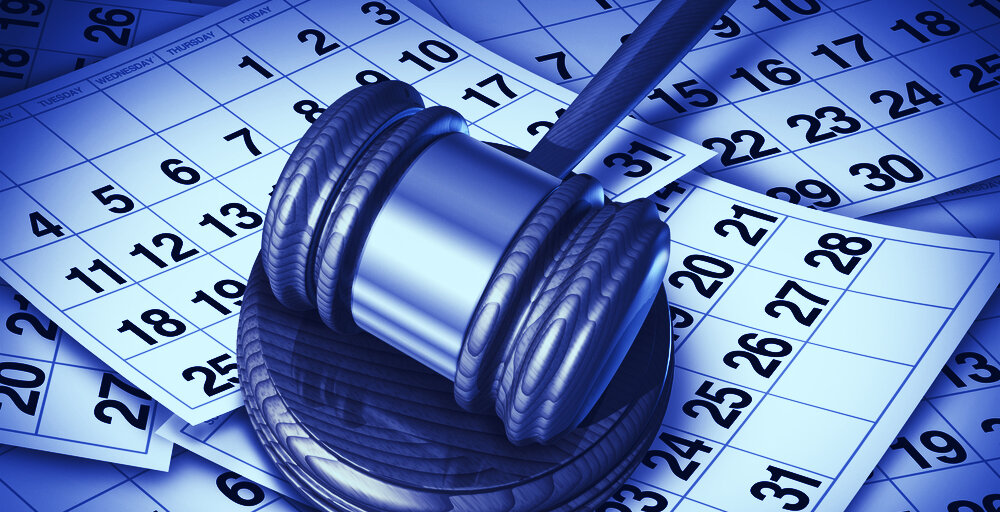 US district judge Beth Bloom has denied the Kleiman estate's motion to impose sanctions on self-proclaimed Bitcoin creator Craig Wright in the ongoing legal battle over his alleged 1.1 million BTC (over $10 billion today). 
The case has been cleared to go to trial by jury on July 6 with Wright as an expert witness, according to a court order published on June 24.
BREAKING

Surprisingly, NO DEFAULT SANCTIONS for Craig Wright in the Kleiman v Wright case. Trial by jury it is.

"perjury and fabricated evidence do not constitute fraud upon the court, because they 'are evils that can and should be exposed at trial.'" https://t.co/fwGA52m9gp pic.twitter.com/t58LNFUFe1

— Arthur van Pelt (@MyLegacyKit) June 24, 2020
As Decrypt reported previously, the lawsuit was filed by Ira Kleiman, who alleges that Wright took possession of 1.1 million Bitcoin that was mined by Wright and his alleged partner, the late David Kleiman, from 2009 to 2011. According to the plaintiffs' legal team, Wright should transfer a portion of his alleged BTC cache to Kleiman estate.
During the course of legal proceedings, Kleiman stated that Wright "committed perjury, produced forgeries, and engaged in judicial abuse," which served as a basis for the plaintiffs to request sanctions against Wright instead of proceeding to trial. 
Wright later parried these accusations with the claim that he was diagnosed with "Autism Spectrum Disorder with high intellectual skills," which should be taken into account when the court is assessing his somewhat contradictory statements. Wright also requested to allow "a licensed clinical psychologist" to appear in court as an expert witness.
In the court order, judge Bloom acknowledged that "Plaintiffs depict unsettling issues that cast doubt whether…Defendant has committed perjury, produced forgeries, and engaged in judicial abuse," but ultimately decided that "these determinations, and factual inferences" are "best suited for a jury to make as fact finder at trial, not for the Court to make."
Now, Wright "will get his day in court" after all, according to his billionaire friend, the Bitcoin SV advocate Calvin Ayre.
Judge in Kleiman case kicked out all Kleiman and backers attempts to short circuit a trial on their weak case so Craig will get his day in court. Craig will win all his cases now.

— Calvin Ayre (@CalvinAyre) June 24, 2020
One thing they might discuss is Wright's recent claim to own the funds that were stolen from crypto exchange Mt. Gox in 2011. His lawyers claimed that he owns a Bitcoin address that received 79,956 Bitcoin—worth $751 million today—taken from the exchange.
Wright's other legal cases
Wright started five libel lawsuits against members of the crypto community last year. In late May, Wright lost his libel court case against Bitcoin.com founder Roger Ver, who Wright claimed libeled him by calling him a fraud.
Wright later dropped his cases against Blockstream CEO Adam Back and Ethereum co-founder Vitalik Buterin, yet he is still suing podcaster Peter McCormack. But will he be any more successful?
Source: decrypt