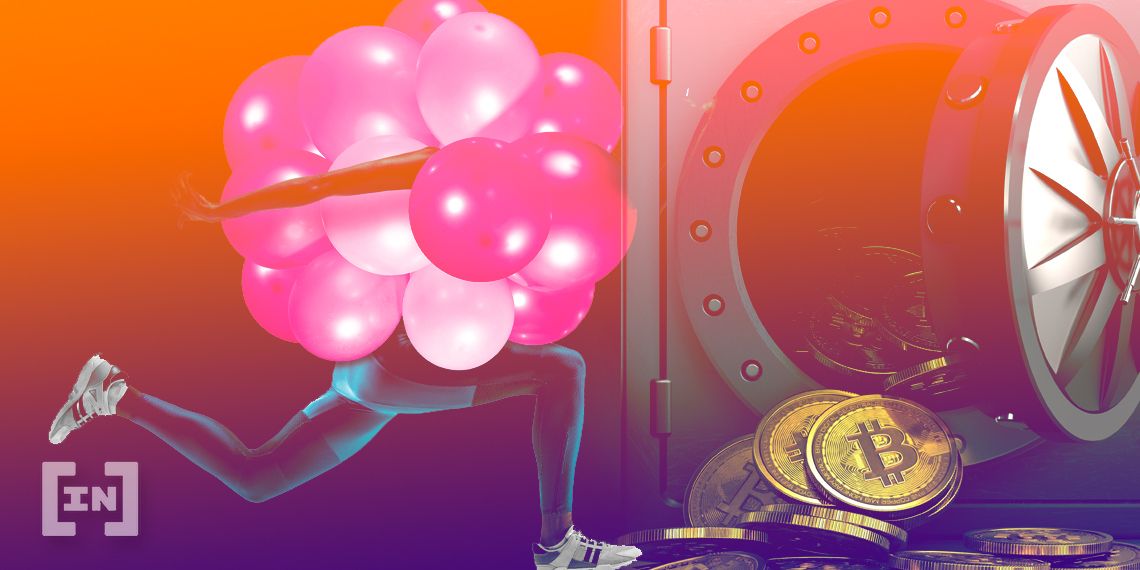 Small Bitcoin (BTC) ownership continues to increase as the number of addresses with at least 0.1 BTC tops a new all-time high (ATH).
While address count does not necessarily indicate unique ownership, the trend likely still points to the increasing appeal of BTC ownership for retail buyers.
More than 3M Bitcoin Addresses Own at Least $950 in BTC
According to data from the on-chain analytics firm Glassnode, the number of Bitcoin addresses holding at least 0.1 BTC has set a new ATH. The official figure of 3,054,282 accounts beats the previous record (3,054,070), set back on May 21.
Based on the current BTC price, a tenth of a Bitcoin equates to about $950.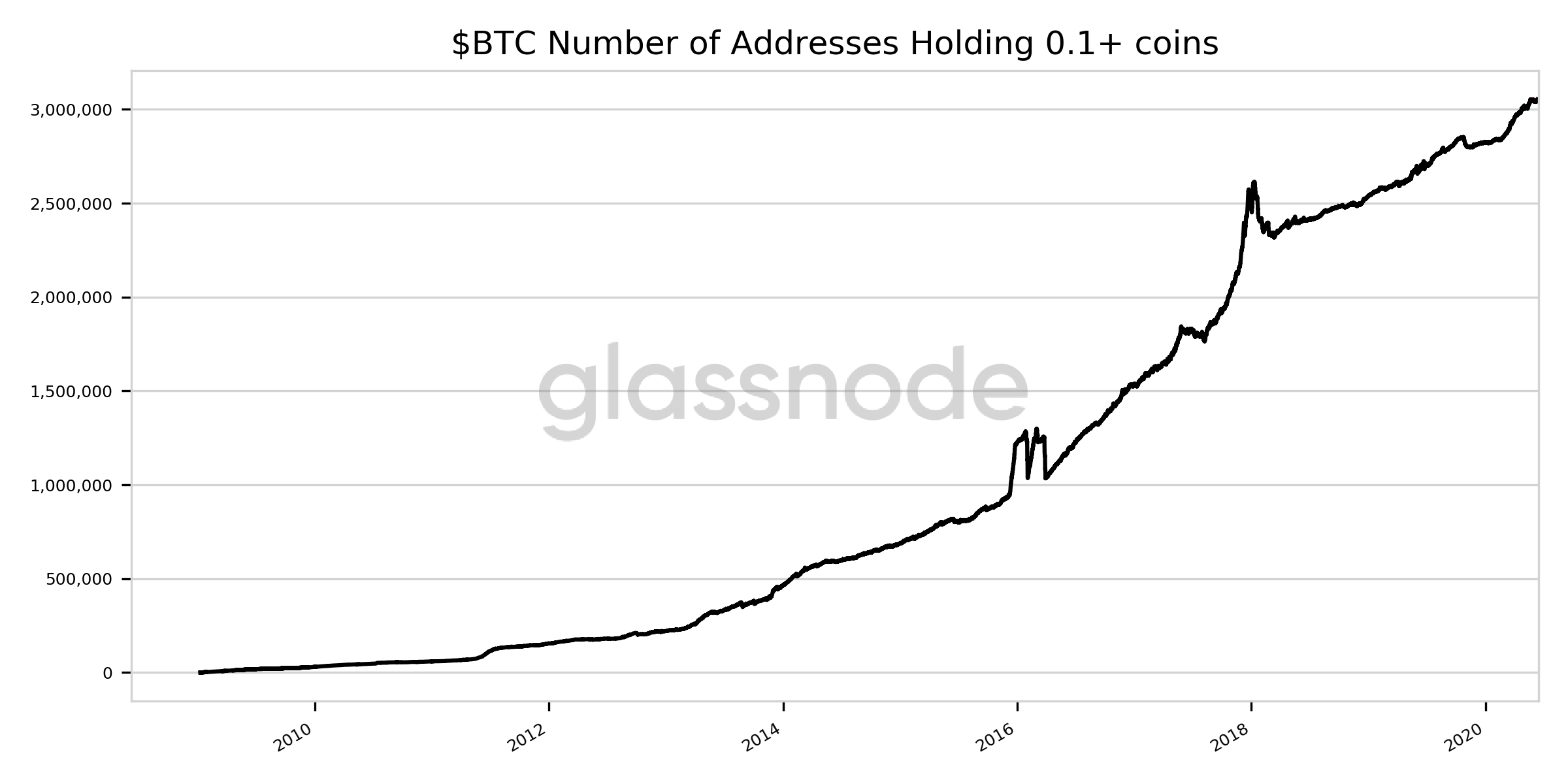 From the chart above, it's evident that retail BTC ownership continues to be an attractive proposition. Several reports from 2020 alone show an appetite for the flagship crypto from "small money players."
Back in April, Coinbase reported a significant spike in Bitcoin purchases valued at $1,200, the exact sum of a U.S. government COVID-19 stimulus check. Even during the Black Thursday market crash, retail players reportedly bought the dip.
The situation is similar in the 'wholecoiner' category. The number of wallets with at least one BTC is also increasing. Data from Glassnode shows that addresses with greater than one BTC have crossed the 800,000-count milestone.
The ownership statistics indicate a growth in demand that will likely kick-start the next bull run. The HODL factor is strong in the cryptosphere. As BeInCrypto previously reported, around 50% of the active BTC supply has not moved in over a year.
At the same time, about 79% of the Bitcoin supply is currently in profit thanks to a significant recovery since the mid-March crash.
Platforms like Square's Cash App are taking advantage of this retail Bitcoin buying trend. In May, Cash App announced a new feature that allows automatic recurring BTC purchases enabling customers to 'stack sats.'
The post No. of Bitcoin Addresses With at Least 0.1 BTC Sets New Record appeared first on BeInCrypto.
Source: Be In Crypto