New DeFi Alliance reveals its first cohort of seven startups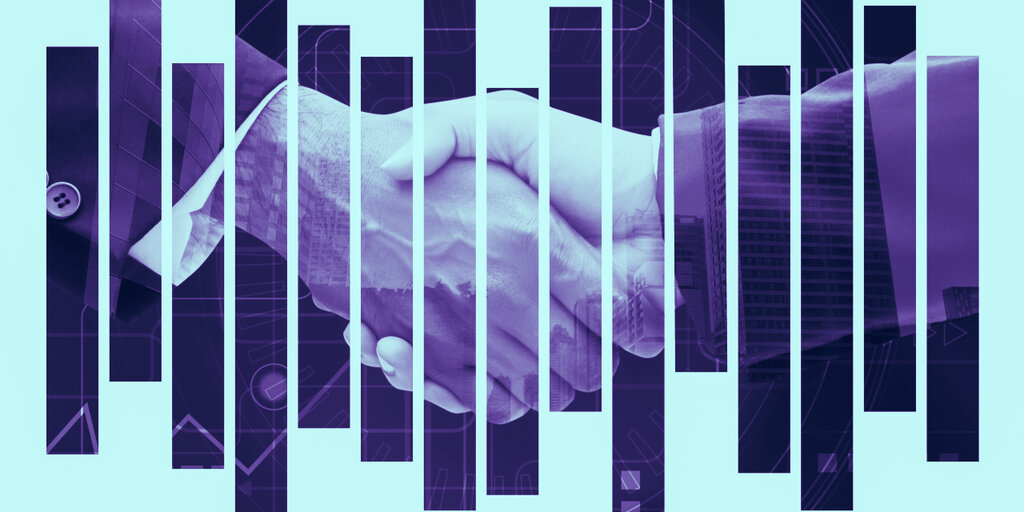 Some of the biggest names in DeFi are joining hands.
The Chicago DeFi Alliance, which just launched in April, announced last Thursday their selection for DeFi projects to be included in the first cohort of startups: 0x, dYdX, Kyber Network, IDEX, opyn, Set Protocol, and Synthetix. 
According to a post by founding Alliance member CMT Digital, the startups were chosen from over 100 applicants, indicating just how valuable builders in the DeFi ecosystem see support from one of the leading investors in the digital asset industry.
We are thrilled to announce the CDA's first cohort, which includes @0xProject, @dydxprotocol, @KyberNetwork, @idexio, @opyn_, @SetProtocol, and @synthetix_io. https://t.co/g8OaXZ1W5N

— CMT Digital (@CMTDigitalLtd) May 21, 2020
The Chicago DeFi Alliance was launched April 7 with support from TD Ameritrade, Compound Finance, Jump Capital, Volt Capital, and others. The purpose of the Alliance is to provide entrepreneurs and startups in the DeFi space with "meaningful support and guidance with respect to trading and applicable regulations," according to a statement from Volt Capital when it launched.
And Chicago has a long history as a center for financial innovation, capturing about 20% of the global derivatives trading market, according to the CMT Digital announcement today.
CMT Digital, founded in 2014, is a subsidiary of the CMT Group, an international proprietary trading and investments firm. CMT Digital has previously invested in major crypto firms like Bakkt, Lightning Labs, Coinbase, BlockFi, Silvergate Bank, and more.
Of the initial seven members of the Chicago DeFi Alliance, dYdX, Set Protocol, and Synthetix are in the top 10 for total value locked on DeFi Pulse, with Synthetix in the number two spot second only to Maker. Opyn, the newest project in the bunch, ranks number 20 on DeFi Pulse. IDEX, 0x, and Kyber Network are all decentralized exchanges with most recent 24h volumes of $1.38 million, $3.86million, and $4.14 million, respectively.
Several of the selected project's leaders were recently featured in a panel at Ethereal Summit 2020 where they gave their thoughts on the impact and future of DeFi. Notably absent from the initial cohort is bZx, potentially as a result of the hack that project suffered in February.
CMT Digital also participated in a $14 million Series A funding round for settlement-solutions startup Transparent alongside Jack Dorsey's Square and Pantera Capital earlier in 2020. In their announcement, CMT Digital said they believe all of the projects selected for the initial CDA cohort have potential to serve as foundational elements of the DeFi ecosystem.
Original Source: Decrypt New DeFi Alliance reveals its first cohort of seven startups