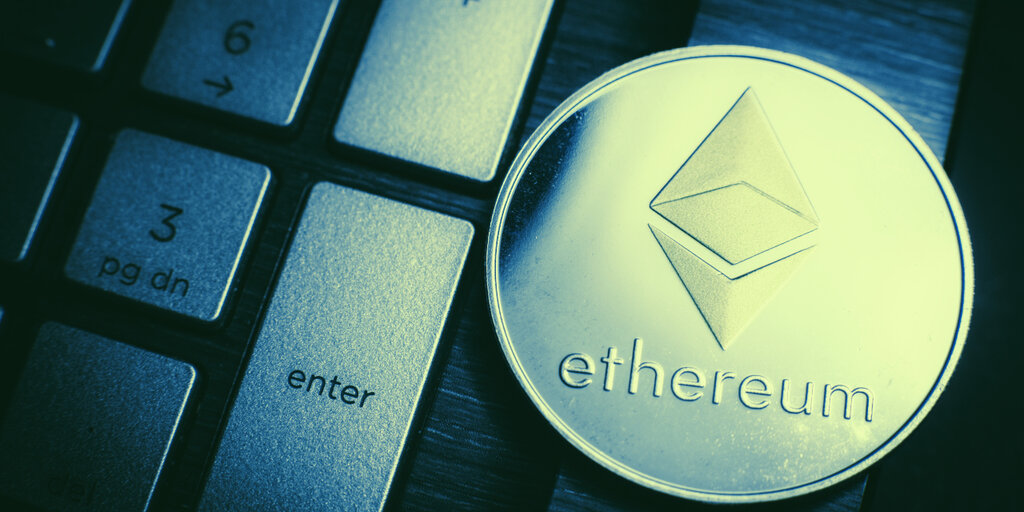 As the crypto world awaits the TBD launch of Ethereum 2.0, ETH bulls are loading up on tokens in anticipation of the update—in an apparent attempt to claim the so-called staking nodes that will be critical to Ethereum's revamped design.
According to a report teased by analytics firm Arcane Research, the number of Ethereum network balances that include or exceed 32 ETH is nearing 120,000. Under the proposed ETH 2.0 update, 32 ETH is the number of tokens you need to run an ETH 2.0 staking node—the validating nodes that will come to replace the miners to validate transactions and maintain the Ethereum blockchain.
Another sneak peek into our weekly market report
Are investors getting ready for Ethereum staking? Data from @nansen_ai shows that almost 120,000 @ethereum wallets are ready for staking. This number has grown by 13% over the past year.
Read more here: https://t.co/UKFQKI2jze pic.twitter.com/G3nXhylels

— Arcane Research (@ArcaneResearch) June 8, 2020
"Are investors preparing for the Ethereum 2.0 upgrade and staking?" the Arcane post queries, noting the rise over the past year since the major upgrade was announced.
According to the data, which was provided by Ethereum blockchain analytics company Nansen AI, the number of wallets holding at least 32 ETH has risen roughly 13% over the year. Ethereans are apparently stacking ETH in anticipation of the ETH 2.0 update, even though the proposed switch to proof of stake has suffered various delays. In an interview last month, however, Ben Edgington of Teku—an Eth 2.0 client operator—told Decrypt that the upgrade could be deployed as soon as July.
As with other staking blockchains, crypto exchanges are expected to offer staking services for their users, meaning Ethereum holders will likely be able to deposit ETH with an exchange which in turn will stake the tokens for them (whether it's the full 32 ETH of just a few). 
This potential future has some critics worried that ETH 2.0 will bring about centralization of Ethereum staking on exchanges. Proponents, however, say this concern is overblown and presents a situation which is no more centralized than Bitcoin mining.
Nevertheless, according to Nansen co-founder and data scientist Alex Svanevik, the vast majority of these new addresses holding 32 ETH or more do not belong to exchanges. "In fact, it's less than 1,000 addresses," he told Decrypt.
"However, a large proportion of the total ETH are, as you'd expect, held by exchange wallets," he said. "Specifically, out of the 105M ETH held by the '32 ETH Club' addresses, at least 32M ETH are held by exchange wallets—in other words, [greater than] 30%."
The views and opinions expressed by the author are for informational purposes only and do not constitute financial, investment, or other advice.
Source: decrypt