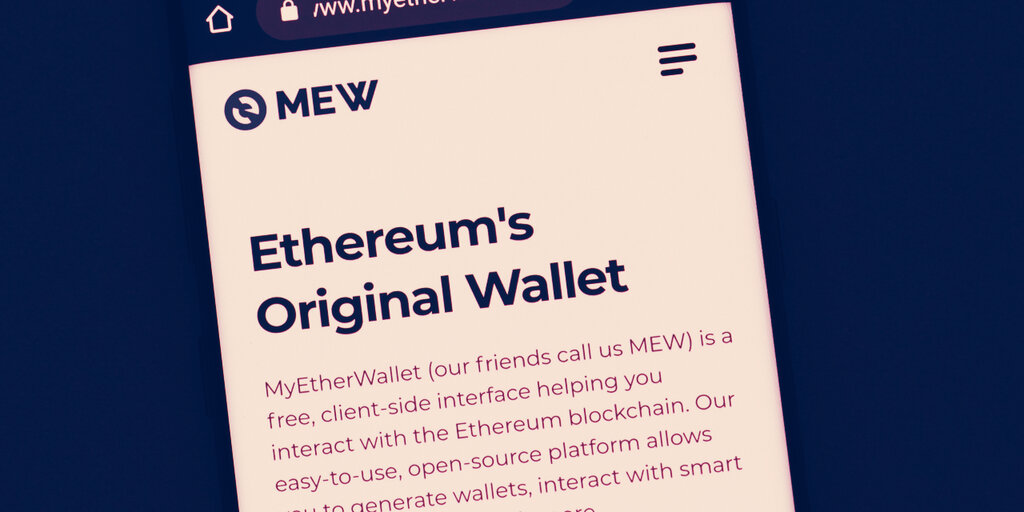 MyEtherWallet, the open-source client for generating non-custodial Ethereum wallets, today announced integrations with DeFi lending protocol Aave and Ren, a protocol that lets Bitcoin interact with the Ethereum blockchain. 
MyEtherWallet, or MEW, has carved out its niche in the Ethereum ecosystem, serving as a portal that connects its thousands of users with Ethereum dapps. The two integrations, Ren and Aave, expand its offering; they are coming to MEWconnect, a connection protocol for MEW that lets users of its mobile wallet connect with dapps. 
"MEWconnect helps us continue to be nexus point for Ethereum and support the community's goals of a broad and widely accessible decentralized ecosystem," said Kosala Hemachandra, MEW's Founder and CEO, in a statement. "We're excited to have Aave and Ren integrated as well as other Dapps to follow, letting users experience the enhanced capabilities MEW has to offer."
Aave is a non-custodial lending protocol. It's part of decentralized finance, or DeFi, the hottest space on Ethereum right now. According to DeFi Pulse, a site that tracks DeFi apps, Aave is protocol with the fourth-highest amount of value locked into it: $543.8 million, as of August 12. 
MEW users could already earn extra money by depositing crypto in Aave from within the platform, but now they can do it in MEWconnect, an interface that lets users of MEW's mobile wallet access the dapps. 
Ren brings Bitcoin to DeFi. Its protocol lets users plug non-Ethereum assets, such as Bitcoin, Bitcoin Cash and Zcash, into DeFi protocols, the vast majority of which live on Ethereum. Following the integration, MEW users can access the protocol from its mobile app. 
Aave and Ren join several other dapps on MEW. It's currently possible to register and manage a decentralized domain using the Ethereum Name Service or Unstoppable Domains. These domains, essentially non-fungible tokens (NFTs), can be used to host decentralized websites that can't be shut down by governments. 
It's also possible to set up MakerDAO vaults, swapping interest by lending out DAI, the protocol's decentralized stablecoin. And users of MEW can also schedule cryptocurrency transactions using the decentralized Ethereum Alarm Clock protocol. 
Source: decrypt