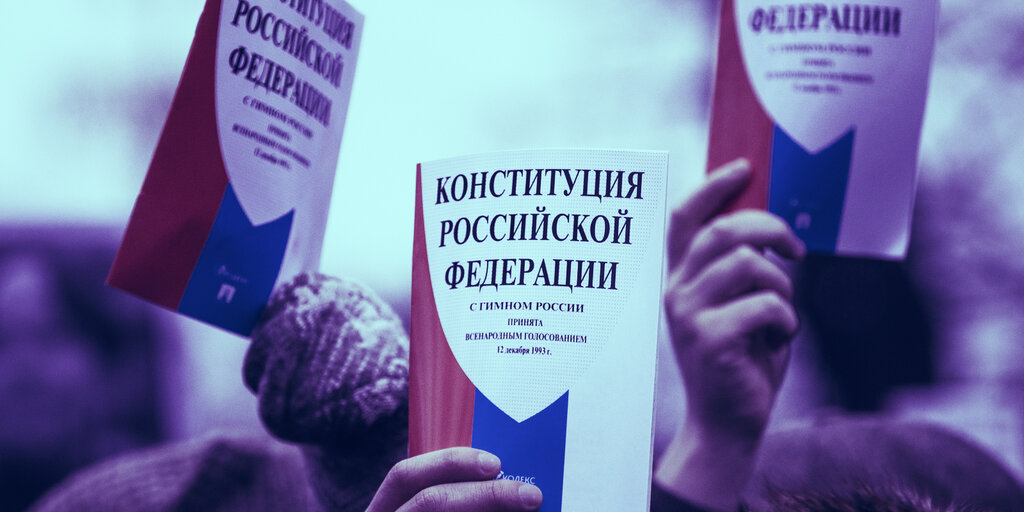 Residents of Moscow will be able to vote for—or against—the upcoming amendments to the country's Constitution using a blockchain-based system, according to an announcement by the Russian government.
Moscow authorities claimed that distributed ledger technology will ensure the security and transparency of the voting process thanks to its decentralization.
"Such a network does not have a single server: in order to change the information regarding bulletins, it is necessary to obtain the approval of most network participants, so the blockchain is almost impossible to hack," the announcement stated.
Per the announcement, every vote will be anonymized and encrypted. There will be two encryption keys—one held by each voter while the second will be divided into several parts and stored by different network participants.
Online voting will be conducted on June 25–30 on a special website created for the occasion. Users will need to log in using any of their public services accounts and proceed to e-ballots.
"An electronic ballot is no different from its paper counterpart. If the voting participant approves the amendments to the Constitution of the Russian Federation, they need to put a tick in front of the column titled 'Yes.' If they are against the amendments, they need to select the option titled 'No,' the document explained.
In addition to Moscow, online voting will take place in the Nizhny Novgorod region, according to Russia's Central Election Commission.
The amendments to the Russian Constitution were first announced by President Vladimir Putin back in January and have become one of the most controversial topics in the country since then.
Among other relatively positive—or at least harmless—proposals, the amendments will effectively "nullify" Putin's previous presidential terms if they come into force, allowing him to further stay in power until at least 2036.
"The democratic value of these changes will most likely be played out by the Kremlin, but in reality it's more of a shift toward a new style of government that will still very much be controlled by Putin and those around him," Stratfor global analyst Sim Tack told Forbes at the time.
There will be no option to vote for each amendment individually—only for or against all of them in bulk. Therefore, many critics accused the government of creating a "Trojan horse," hiding some arguably unlawful proposals among the legit ones.
Source: decrypt