More Bitcoin than ever was just made private with this technique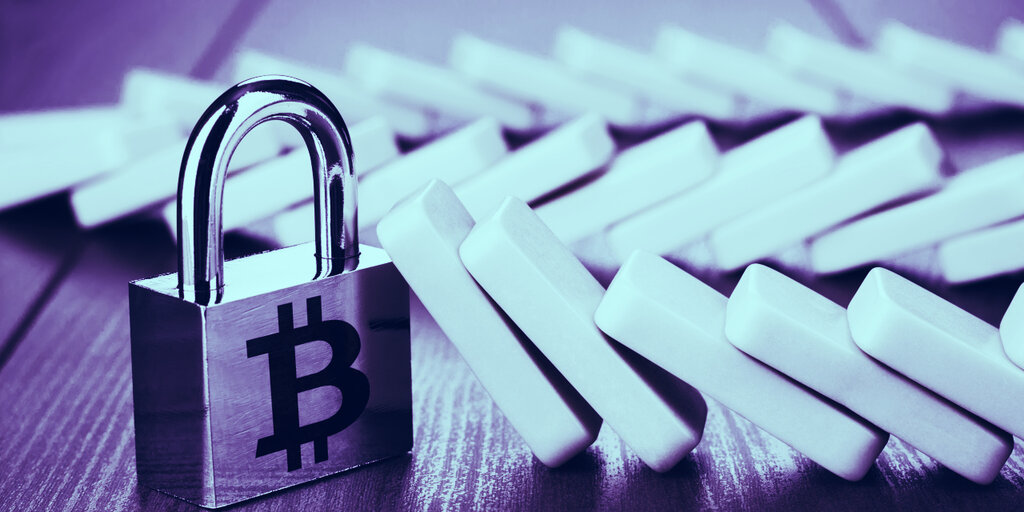 More Bitcoin than ever was made private this month through an anonymization strategy known as CoinJoin. And if you own Bitcoin, but use centralized exchanges or other similar services, privacy experts say you should probably consider doing it too.
Bitcoin mixers that use the CoinJoin technique, such as Wasabi and Samurai Wallet, have seen huge growth in recent months, according to open source data shared by Wasabi contributor and educator Max Hillebrand. 
Non-custodial wallets (i.e. wallets which enable users to control the private keys to their own funds) like Wasabi and Samourai allow users to CoinJoin their Bitcoin by paying a small fee to have their Bitcoin mixed with others to obfuscate their transaction history and links to identities.
Number go up is a good thing.@wasabiwallet & @joinmarket #Bitcoin #CoinJoin on fire!

~7 000 000 000 000 sats are now private in only one month! pic.twitter.com/SVHegO9dDy

— max hillebrand [₿ #taproot ₿] (@HillebrandMax) May 21, 2020
According to the data, around 70,000 BTC (roughly $644 million at today's prices) were made private in May. This cumulative total may be off slightly for "false positives," as a kind of CoinJoin called JoinMarket is difficult to track, according to Hillebrand. "I'm pretty confident that the numbers for Wasabi and Samourai are accurate though," he told Decrypt. 
While the total number is impressive, "Fresh Bitcoins CoinJoined," or coins that were mixed for the first time, are also on the rise again after peaking last year. "The more peers use CoinJoin, the higher the anonymity set," he said. "Thus the higher the overall privacy."
And very exciting is this number too!
The number of _fresh_ #Bitcoin, meaning coins that were not yet in a #CoinJoin before.@wasabiwallet with ~ 1 000 000 000 000 sats.@joinmarket with ~ 1 500 000 000 000 sats. [including false positives] pic.twitter.com/lUHu51rc30

— max hillebrand [₿ #taproot ₿] (@HillebrandMax) May 21, 2020
The growth in CoinJoins comes as Bitcoin privacy experts said earlier this week that such practices could have helped to mitigate the data breach suffered by crypto lending firm BlockFi.
BlockFi users learned on Tuesday that hackers used a SIM swap attack to gain access to their personal data, including Bitcoin addresses. The leak may have put users' transaction histories at risk, which could allow hackers to track how much Bitcoin users own and how it connects to other addresses.
Obfuscated funds through CoinJoins could have severed these connections, according to privacy experts such as Matt Odell. But BlockFi does not allow its users to deposit CoinJoined funds due to regulatory concerns.
Like Odell, Bull Bitcoin CEO Francis Poulliot also advocates for Bitcoiners to CoinJoin their purchase from exchanges, including from his own company. 
Useful guidelines by @PrivacyPrivee Office of the Privacy Commissioner of Canada

– limit info collection (less is best)
– don't receive users as to why
– ensure info can't be spied on
– use tech tools (e.g. encryption)

IMHO: CoinJoin is mandatory.https://t.co/hinz5E8L4b pic.twitter.com/MMrvfy10L6

— Frλ͎ncis (bullbitcoin.com) (@francispouliot_) March 15, 2019
Hillebrand and his community of open-source developers are working to convince more bitcoiners to do the same.
Why CoinJoin matters for Bitcoin privacy
Hillebrand, a self-described anarchist who unbanked himself and lives completely off of Bitcoin, has dedicated his career to building an open source and private Bitcoin future. 
"CoinJoin is a weapon" against entities that collect know-your-customer information (KYC), said Hillebrand, as Bitcoin addresses are pseudonymous until they're tied to a real-life identity. "The art of privacy in Bitcoin is to ensure that these pseudonyms are not easily clustered and linked to each other," he said. "If everyone uses Coinjoin, then the crowd is very large, and any particular Coinjoin user does not stick out as much."
But concerns about tax authorities, or even the very legality of Bitcoin mixing services, may potentially scare off Bitcoin holders from using these privacy tools. Could users be unknowingly summoning the wrath of regulators by proactively anonymizing their transactions? Isn't this all just what money launderers and other criminals do?
Not so fast, says Hillebrand.
"Doing CoinJoin is as illegal as doing general Bitcoin transactions," he said. Nevertheless, "if you are a coward who will not stand up for himself, then use fiat and centralized banking," he added.
While some people in crypto have said Bitcoin is not private enough, and instead advocate the use of Monero, Zcash and other privacy coins, there are enough tools available to make Bitcoin as private as you want, according to Hillebrand and CoinJoin proponents.
Original Source: Decrypt More Bitcoin than ever was just made private with this technique