Minecraft gains blockchain assets thanks to Enjin plugin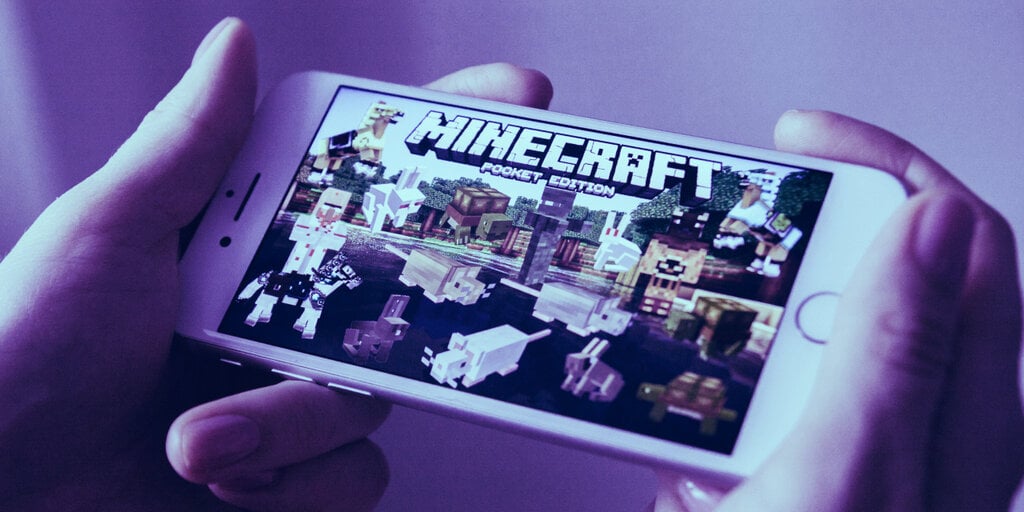 Over the last decade-plus, Minecraft has cemented itself as arguably the world's most popular game, with 126 million monthly users and more than 200 million sales to date. And now, thanks to Enjin, you can use tokenized blockchain assets within Minecraft.
Enjin's newly-launched, open-source EnjinCraft plugin makes it possible, letting Minecraft Java Edition server operators enable blockchain functionality within their online worlds.
As a company, we've evolved in tandem with @Minecraft, and we're proud to take the next step in this parallel evolution.

EnjinCraft, our blockchain #Minecraft plugin, is live!

Now, you can integrate, use, and trade blockchain game items in your server: https://t.co/LAITY7UyaO pic.twitter.com/MVLdGtihrG

— Enjin (@enjin) May 27, 2020
With EnjinCraft equipped, servers can allow players to link in their Enjin Wallets and use specialized blockchain assets within them—such as specialized weapons and tools. Players can also trade owned blockchain assets with each other within the Minecraft in-game interface, as well as view their own Enjin Coin and Ethereum balances in real time.
Enjin first launched the EnjinCraft test server last July, showcasing what was possible with blockchain integration, but today's release opens up the plug-in and open-source code to all Minecraft server operators. In a blog post, Enjin characterized the test server as "the prototype" while the plugin is "the showroom model."
"EnjinCraft is the beginning of a new era for sandbox games," said Enjin co-founder and CTO Witek Radomski, in a release. "Players now have a tangible stake in their gaming worlds, and server owners can create new kinds of addictive experiences by using branded collectibles and items with scarcity and value in the digital universe."
The company previously released DonationCraft, a Minecraft plugin that allows players to donate money to server operators. According to Enjin, DonationCraft has racked up 5.1 million downloads to date with millions of dollars paid to operators.
Enjin showcased the potential of EnjinCraft through an active project called MyMetaverse, which uses a custom implementation of the plugin. The server lets players link an Enjin Wallet by scanning a QR code shown when entering the game, and then players can summon in items, companion characters—and in the future, mounts for easy transportation.
The MyMeta Minecraft server also plans to add plots of land that players can purchase with tokens and then develop into worlds and interactive experiences. Plot owners can then charge other players tokens to visit those developed spaces. It sounds very similar to blockchain-based game The Sandbox, but within the established, immensely-popular world of Minecraft.
Given the wide-open potential to bring in blockchain assets and play with the open-source code, EnjinCraft could help unearth all sorts of other new play experiences within Minecraft.
Original Source: Decrypt Minecraft gains blockchain assets thanks to Enjin plugin