McAfee backs down from wild Bitcoin million price prediction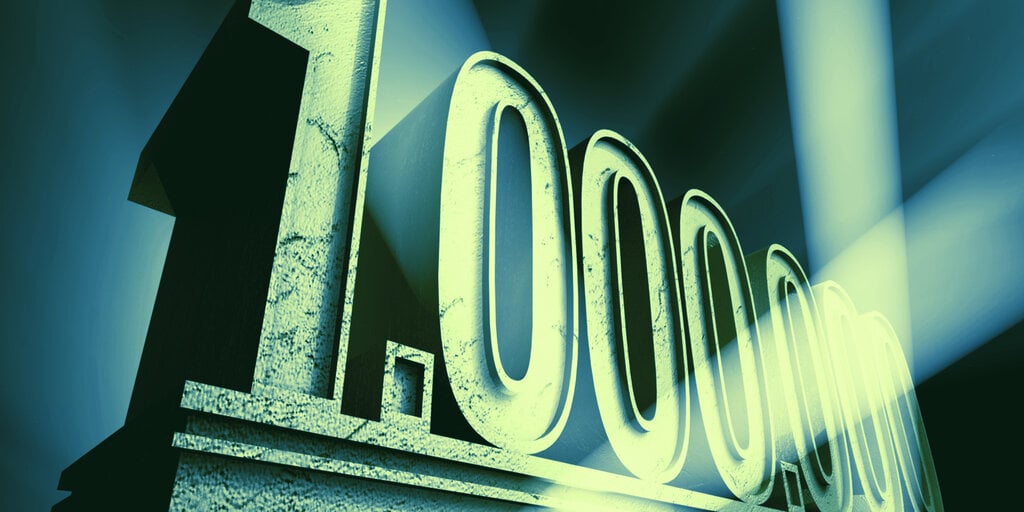 It turns out that John McAfee, the eccentric billionaire who made his money from anti-virus software, was having us on all along when he predicted in 2018 that Bitcoin would reach $1 million by the end of this year. He has long maintained that, "if not, I will eat my dick on national television."
"What idiot could believe such nonsense?" tweeted the 74-year-old yesterday about his lofty prediction. Who on Earth would believe that "Bitcoin, the most crippled crypto-tech," would rise to the high price of $1 million? 
McAfee, who has doubled down on his claim several times, was pulling our leg. "Wake up!" he wrote in his tweet. "If Bitcoin ever hit $1 mil, it's market cap would be greater than the GDP of the entire North American Continent."
Lot's of people asking me over the past two days whether my bet is still on (that I will eat my dick if Bitcoin does not reach $1 million by the end of 2020). ABSOLUTELY!!! It is a bet that I cannot possibly use. Use your heads people! Run the numbers that crypto folks well know.

— John McAfee (@officialmcafee) February 2, 2018
"I posted it on the same day I predicted Whale Fucking would replace Surfing as the number one water sport," he tweeted, adding that the sport is "a thousand times more likely to make its way onto the Olympics Stage." (Though McAfee has tweeted about his encounters with his mammalian lovers several times, he has never tweeted this).
On January 5, McAfee distanced himself from his claim, which he called "a ruse to onboard new users." He added, "Bitcoin was first. It's an ancient technology. All know it."
When I predicted Bitcoin at $500,000 by the end of 2020, it used a model that predicted $5,000 at the end of 2017. BTC has accelerated much faster than my model assumptions. I now predict Bircoin at $1 million by the end of 2020. I will still eat my dick if wrong. pic.twitter.com/WVx3E71nyD

— John McAfee (@officialmcafee) November 29, 2017
John McAfee leads a complicated life. In 2012, he fled his Belizean home after suspicions that he killed his neighbor. (Zac Efron plays the Wired journalist who interviewed McAfee about this in an upcoming film). In exile, he ran his presidential campaign from a boat. And at the beginning of this month, he encouraged viewers of his speech on the state of the world to buy guns to stop their neighbors stealing their food. 
My life has consisted of a series of close calls.

Authorities call me "Slippery".

I don't know.

I only know that I will answer only to God. Not to man. pic.twitter.com/Q4jMngsFNi

— John McAfee (@officialmcafee) May 30, 2020
His jocund $1 million prediction is the least compelling thing about him. "Are you one of the persons who did not see the absurd humor in it?"
Original Source: Decrypt McAfee backs down from wild Bitcoin million price prediction