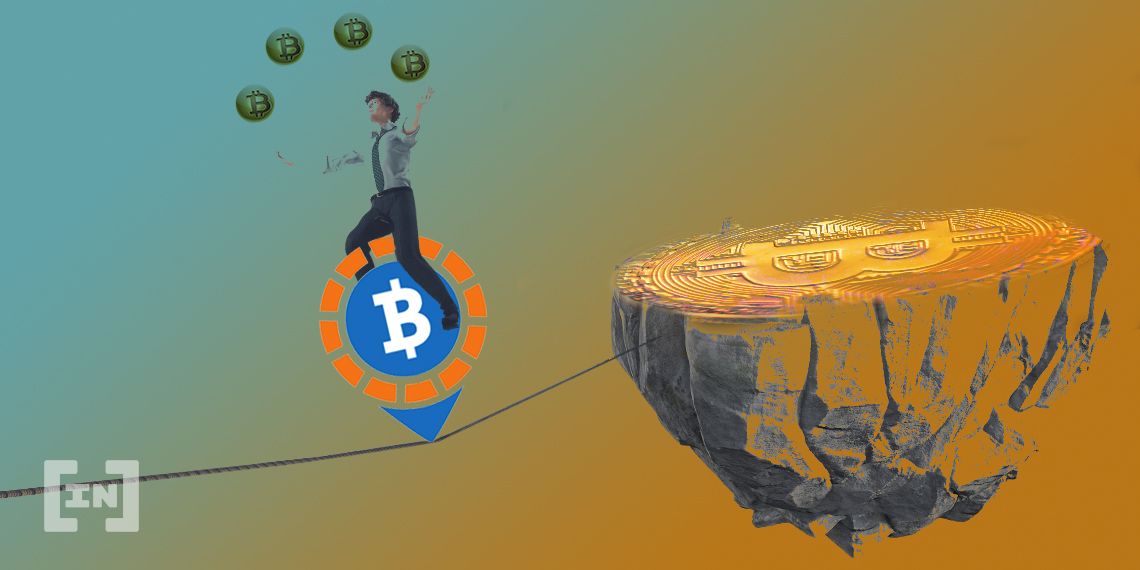 The reported trading volume in LocalBitcoins is rising in many parts of the world. Latin American economies are leading the way, with Venezuela and Argentina moving big sums of capital into Bitcoin.
Is this a sign of the times? Are inflation-ridden economies giving us a hint of what's going to happen to the rest of the world?
Ups and Downs of LocalBitcoins Volume
LocalBitcoins is one of the most popular peer-to-peer marketplaces for trading Bitcoin locally. It has been in the spotlight of many governments since it's fairly easy to trade 'off the grid.'
Countries suffering from economic turmoil usually see a surge of trading volume via the platform. To avoid losing purchasing power, the internet-savvy citizens of these countries will exchange their falling currencies for dollars or bitcoin.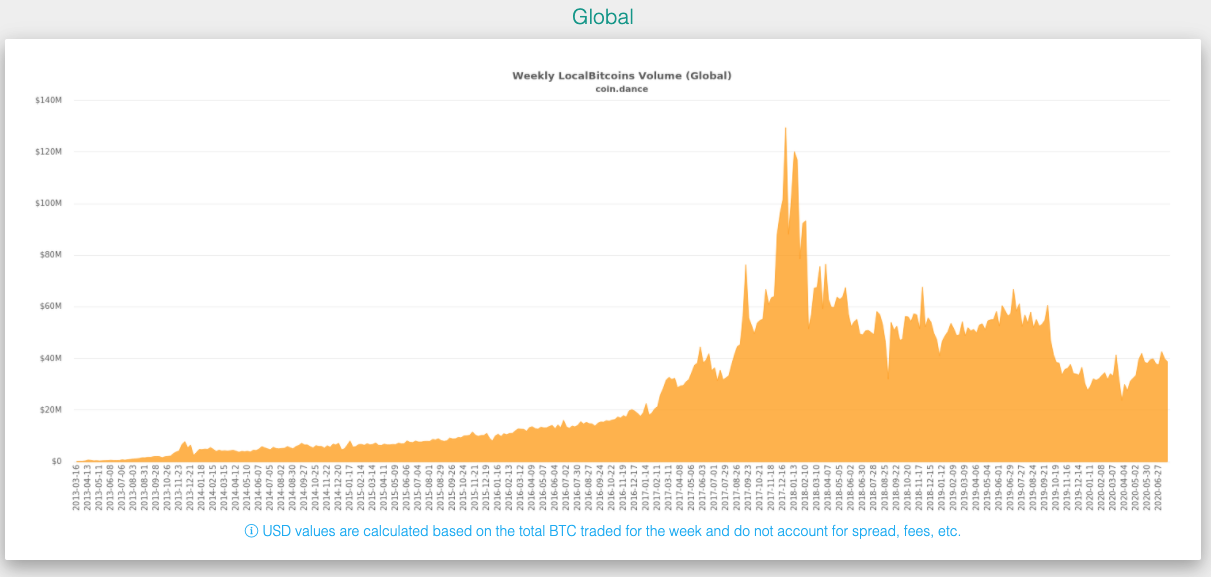 While the governments of those countries often resort to exchange bans or imposing trading limits, LocalBitcoins remains largely untouched. The service, based in Finland, basically enables over-the-counter (OTC) exchange.
As usual with anything crypto-related, critics point out that criminals use LocalBitcoins to launder money. It was once an anonymous marketplace, but that all changed in 2019 when the European Union launched its new anti-money-laundering (AML) regulation.
Turn the Volumes Up
Global trading volume on LocalBitcoins reached a peak during the 2017 ICO fiasco.
Back then, most of the volume came from developed economies, with many users taking profits near Bitcoin's all-time high. Europe, Canada, and Australia highlight this clearly: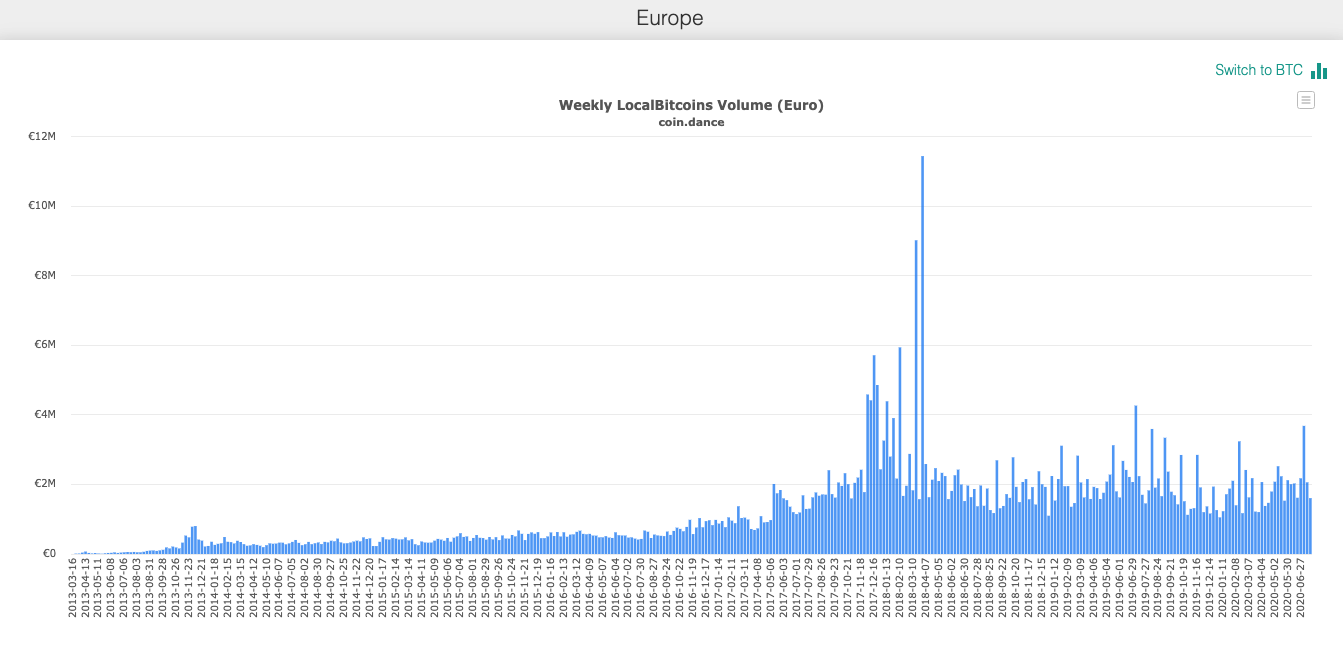 Since then, LocalBitcoins has gone through a few changes. One of the biggest was China's cryptocurrency crackdown which decimated the trading volumes in the Asian giant.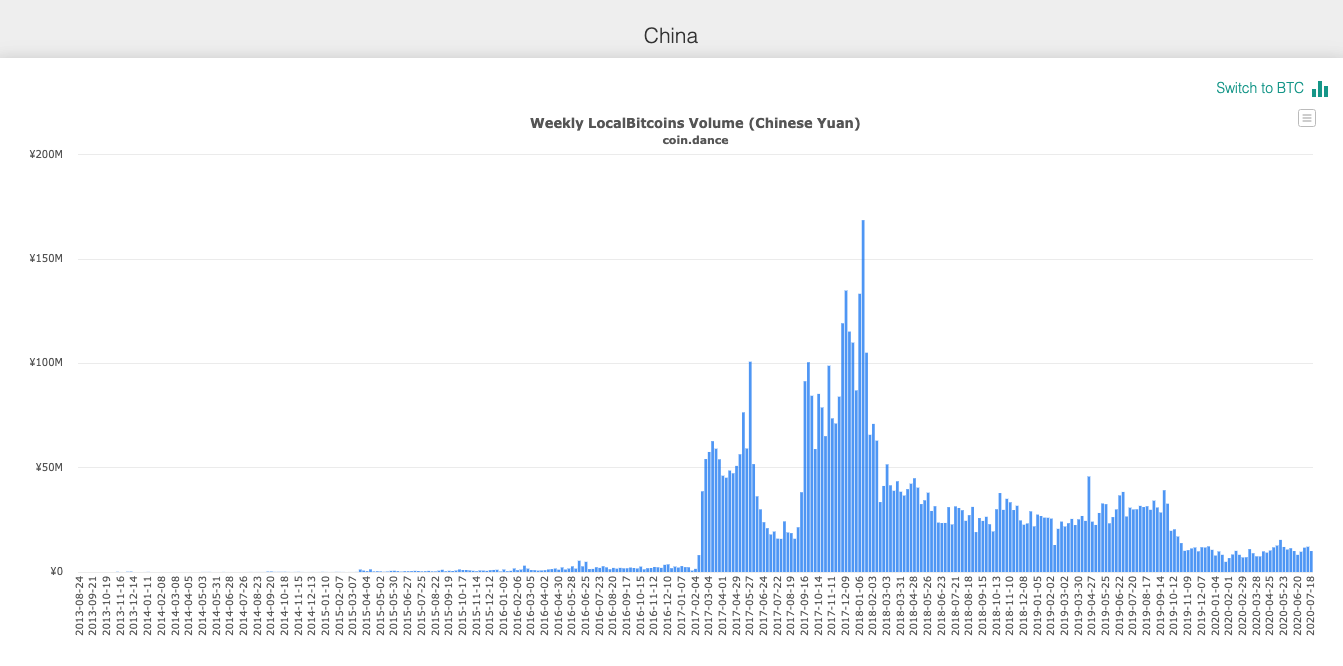 Then came the loss of anonymity in the EU, making the platform less appealing for European customers. One the one hand, global volumes have stagnated over the past few months. And on the other, volumes for a handful of countries have hit all-time highs.
This is most notable in countries experiencing economic turmoil, including Argentina, Chile, and Venezuela. Citizens of these countries have turned to crypto, and Bitcoin in particular, to fight the high inflation rates, and in some cases, simply to feed themselves.
Latin America, Bitcoin, and Inflation
If the economic situation wasn't bad enough, the COVID-19 pandemic and its subsequent lockdown make it even worse. Let's have a look at how a few different populations are using LocalBitcoins across Latin America:
Venezuela
Let's start with the obvious one. Venezuela's economy has been the champion of inflation for a few years already. The country is politically divided and subject to sanctions from external powers.
The Venezuelan government tried to launch their dubious oil-backed cryptocurrency, the 'Petro.' However, this did little to appease large chunks of the local population, with many buying dollars on the black market.
Interest in Bitcoin and Dash remains high, and people are turning to LocalBitcoins to protect their wealth from the government and inflation.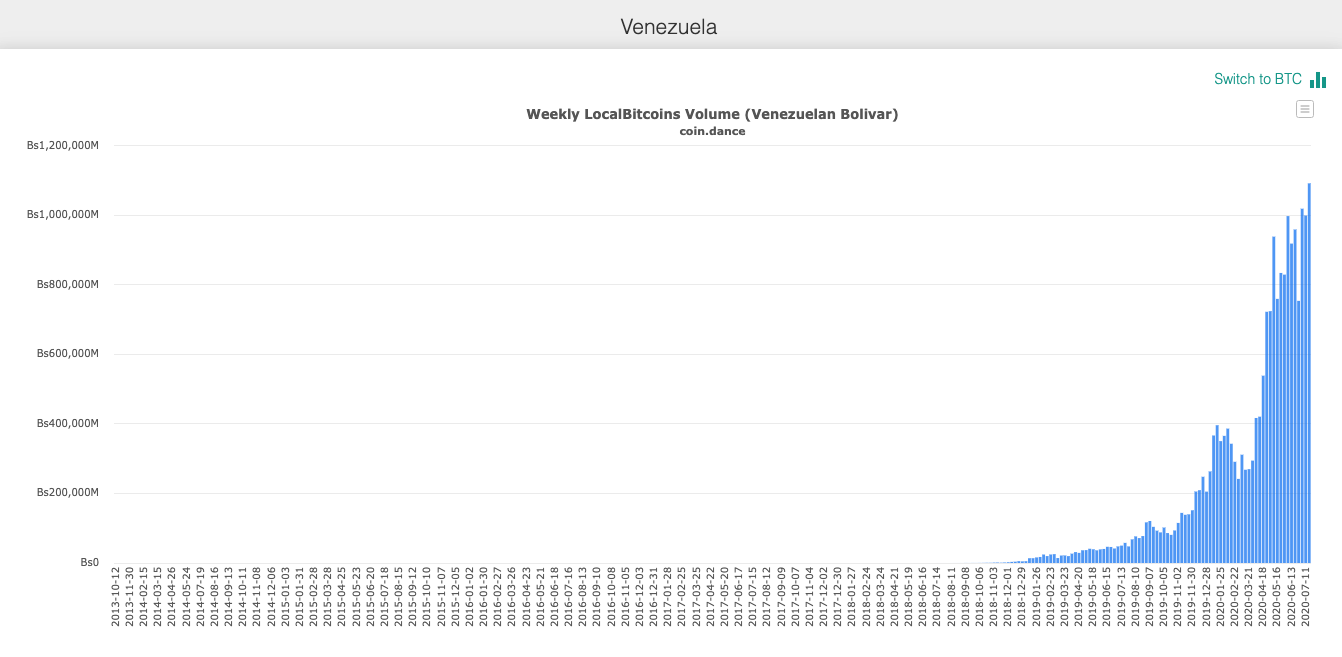 Argentina
Argentina's economy has suffered from high inflation for several decades. In the last few months, the value of the Argentinian Peso has dropped dramatically.
According to official statistics, the official inflation rate surged to over 51%. Many economists and commentators still don't trust these numbers. Case in point is Professor Steve Hanke, who last year explained in Forbes that:
"While this spike caught most observers off balance, it didn't surprise me. Each day, I accurately measure Argentina's inflation using high-frequency data and Purchasing Power Parity theory. By my measure, Argentina's annual inflation rate is 100%/yr (see the accompanying chart). That's nearly double the official rate reported for the end of February."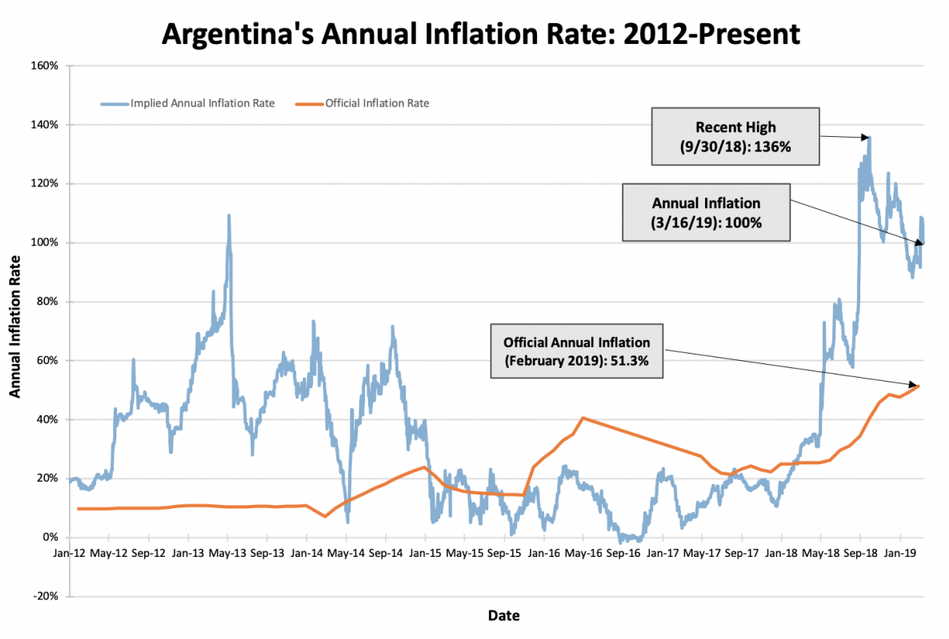 This massive drop in purchasing power, along with a lack of trust in government economic reports, is pushing consumers into the open arms of LocalBitcoins. Trading volume reached a peak in December 2019 and hasn't let up since.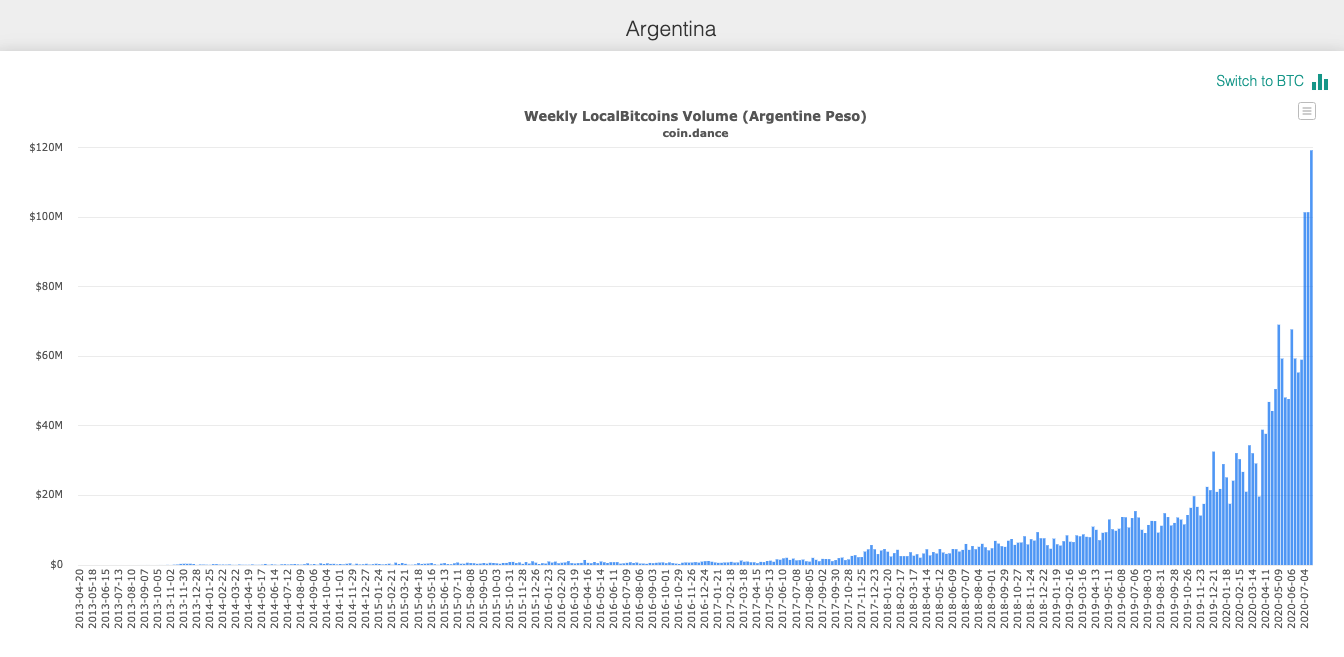 Chile
Chile has been the poster child of liberal capitalism in the region for years. On paper, statistics from Chile show nothing but progress in growth and per capita GDP.
But there is a different reality brewing outside the economic reports. Economic liberalism certainly made it easier for companies but at the same time, many Chilean citizens raised their voices to denounce the rising inequality between rich and poor.
After months of tensions, riots broke out in late 2019. Chileans took to the streets and fought the military. This brought great unrest and uncertainty about the future of the Chilean economy.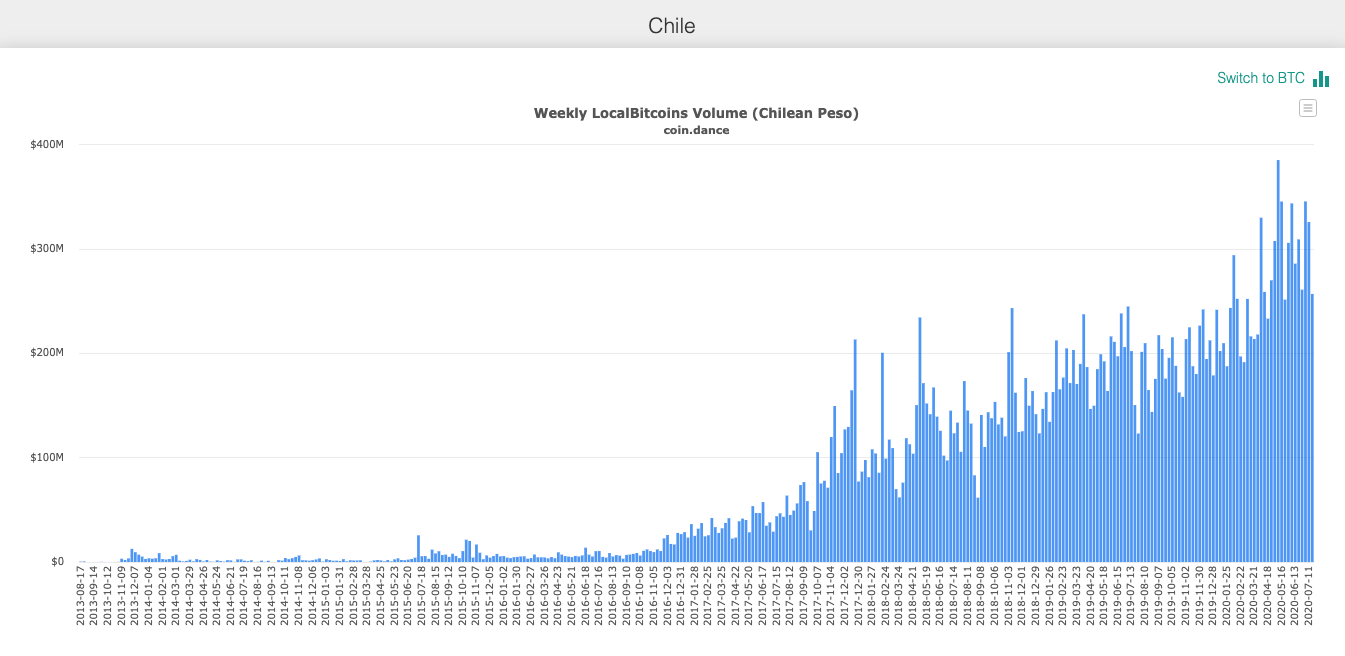 To make things even worse, COVID-19 is hitting Chile as the Southern hemisphere passes through winter. Currently, Chile accounts for one of the highest numbers of cases relative to its population.
All these factors are likely converging as Chileans put their money outside the traditional financial system. Not surprisingly LocalBitcoins trading volume in the region is also at all-time highs.
Mexico
At the end of June, trading volumes on the Mexican Peso reached an all-time high of 15 million pesos a day. Mexico displays the clearest trend of rising trading volume on LocalBitcoins.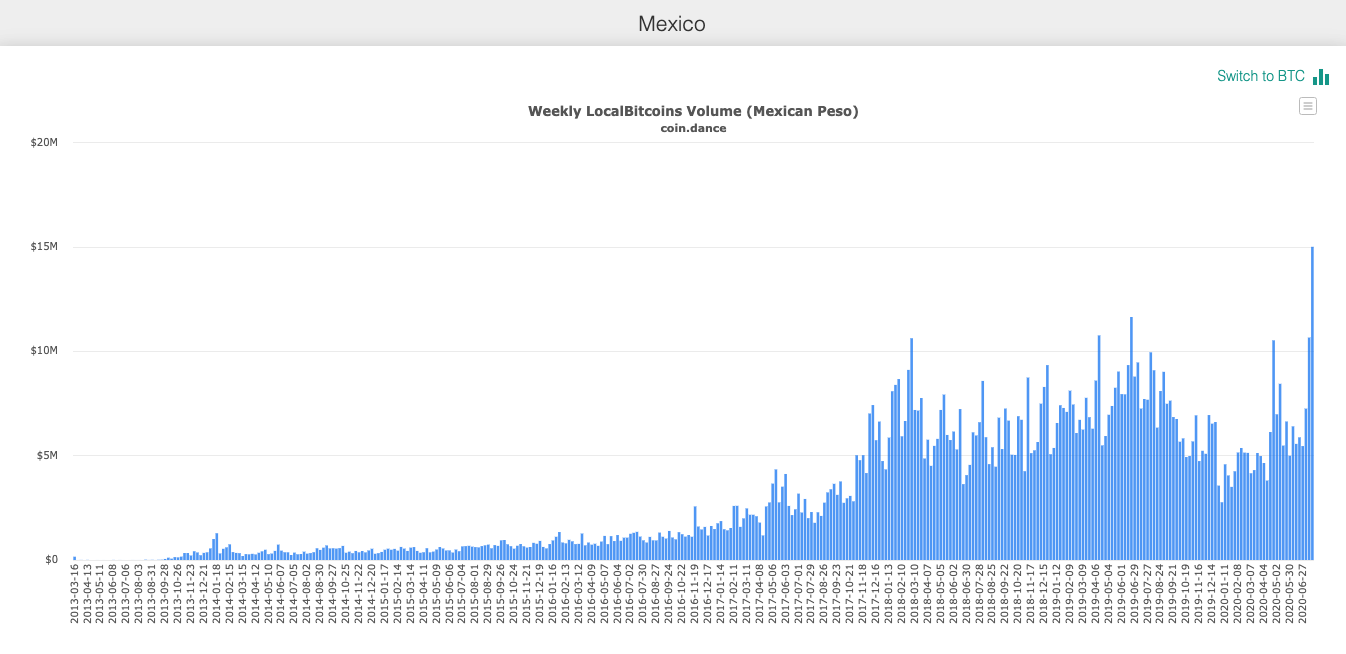 Where Is LATAM Headed?
Latin American countries are among the top economies suffering from high inflation. Traditionally speaking, high inflation means large money outflows from the weak local currency to haven assets like gold and the dollar.
Growing LocalBitcoins trading volume indicates that it's not unreasonable to now include bitcoin in that list. The current lack of volatility, with Bitcoin stuck in a relatively stable range, may make it an even more appealing hedge against inflation.
On the other hand, watch this space for Latin American government bans as they try to impede LocalBitcoin trading. That could be the definitive signal that Bitcoin is reaching global acceptance, especially when central banks worldwide keep printing money.
The post LocalBitcoins Trading Volume Surges in Latin America appeared first on BeInCrypto.
Source: Be In Crypto