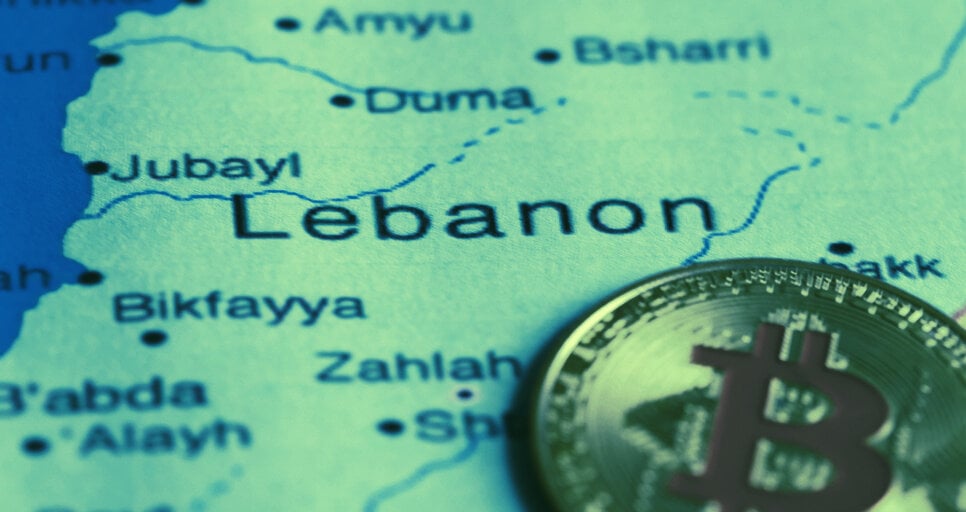 Lebanon's currency, the Lira, tumbled to new lows this week. Today, it was trading at 9,600 to the dollar, having fallen 50% since June—a victim of the country's continuing economic meltdown. 
"The Lebanese Lira is now worth one satoshi," tweeted Saifedean Ammous, who wrote The Bitcoin Standard. The author and academic—who grew up in Lebanon—was referring to the smallest denomination of Bitcoin. At the time of writing, one satoshi was worth $0.0001. 
Lebanon's worst economic crisis in its modern history has seen the Lira lose 80 percent of its value since October when nationwide anti-corruption protests began to rock the country.
For decades, the Lira was pegged at 1,500 to the dollar, but now its black market value is routinely used as a reference of the currency's real worth.
In April, Nicholas Taleb, celebrated author of "The Black Swan" and "Fooled By Randomness," urged Lebanese citizens to turn to cryptocurrencies, as banks imposed increasingly tighter controls amid a deepening financial crisis. 
"Lebanon will not last to the autumn," the headline in leading Beirut daily An Nahar warned this week.
Fears of famine
Lebanon imports up to 80% percent of its food, and a UN study has found that, at the end of April, half the country was struggling to find basic food staples because food prices had risen by 56% since October. 
The country is suffering from a severe shortage of foreign currency—dollars, which are needed to pay for imports. As cash runs out, a barter economy has sprung up. 
Lebanon is also hosting around 1.5m refugees—the most per capita in the world—and the crisis is exacerbated by continuous currency outflows to neighboring Syria.
Meanwhile, infighting between the government and the central bank threatens to derail emergency funding, so things could get even worse. The Financial Times estimates that Banque du Liban has accumulated losses of up to $49 billion—that's a lot of satoshis. 
Source: decrypt