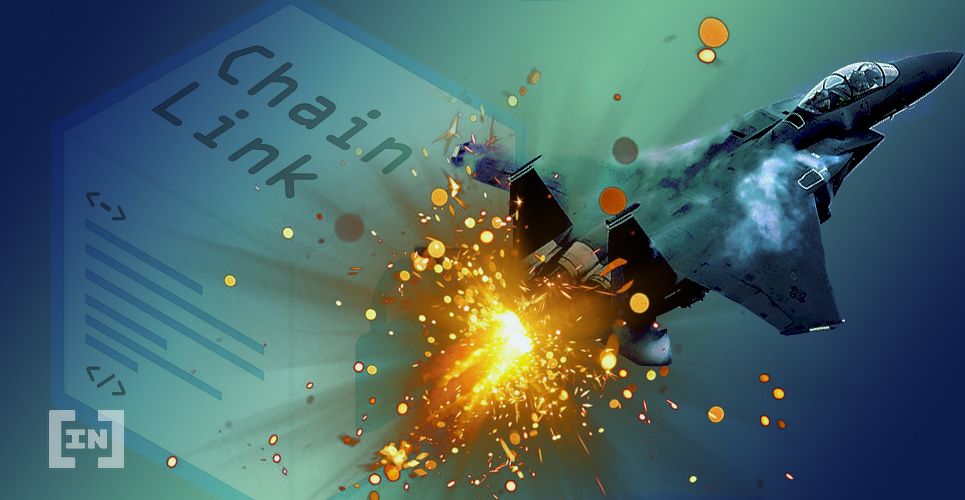 The Kyber Network recently adopted Chainlink's price reference data for its token swaps. This provides another endorsement for 'oracles' which continue to be adopted in the DeFi ecosystem.
The decentralized finance landscape is changing rapidly. The nascent industry has come a long way in recent months, with total value locked once again surpassing a billion dollars.
In the latest development, one of the top players, Kyber Network, is adopting price oracles from Chainlink into its token swap data feeds.
New Price Feed Data
According to the announcement, Kyber Network integrated the price feeds with its token swap service on June 12. Kyber is an on-chain liquidity protocol that lets token holders contribute liquidity, which it calls 'reserves'.
KyberSwap claims it's one of the easiest and fastest ways to swap between Ethereum tokens with access to liquidity for over 70 different ERC-20 tokens.
Kyber does not use a trading order book but aggregates the best price across all reserves. The protocol also integrates with dApps and wallets for enhanced experiences and instant token swaps.
Kyber has its own native token called KNC, which is used to align ecosystem incentives and provide staking opportunities for governance and rewards.
According to Defi Pulse, Kyber currently has around $6.5 million in total value locked which ranks it 13th in terms of DeFi platform popularity.
Just last week, TVL on Kyber hit an all-time high of $7.23 million. However, TVL has declined over the past few days as Ethereum prices retreat.
With the integration of Chainlink oracles, Kyber now has multiple price feeds to ensure the most accurate market rate when making a swap. The announcement added:
"Adding Chainlink Reference Data also hardens KyberSwaps's security, further safeguarding against price manipulation by malicious parties. When swapping tokens, market reference prices are now displayed on KyberSwap as deriving from both Chainlink and Kyber Network."
Johann Eid, product manager at Chainlink:
"We're excited to integrate Chainlink Price Reference Data with KyberSwap to bring more security and reliability to the price feeds their traders rely on for calculating slippage,"
Price Oracles in DeFi
The Chainlink network strives to achieve total interoperability between different blockchains. It does so by providing tamper-proof inputs and outputs for complex smart contracts.
The framework of decentralized oracle networks consists of a collection of independent node operators, which are methods for aggregating data. The links between them act as middleware connecting various application programming interfaces that need to leverage the data.
In the case of DeFi oracles, price reference data is securely reviewed on independent nodes for both fiat and crypto pairs. Chainlink is creating a shared global resource that is powered by a growing list of top DeFi dApps.
These decentralized price feeds are rapidly becoming the standard for the industry. At least three DeFi projects have incorporated the company's data in June.
Earlier this month AVA Labs announced that it had integrated Chainlink's price and data oracles to:
"…empower the next generation of DeFi applications, and the migration of traditional financial assets onto the AVA network."
The Opium exchange also announced that it would be using Chainlink's oracles to obtain verified real-world pricing data for its derivatives exchange.
In May, Klaytn also announced a partnership with Chainlink. The public blockchain of South Korea's Internet giant Kakao said it would use the oracles to increase interoperability with various dApps and blockchains.
LINK Prices Sliding
An increase in Chainlink adoption was not enough to prevent the token price from dropping, however. At the time of writing, LINK was down over 8% on the day. It even fell below Stellar in terms of total market capitalization.
From a monthly high over $4.60, LINK has dropped by almost 20% to $3.70. Regardless, it has still been one of the best performing altcoins of 2020. Kyber's KNC token also took a hit today, sliding 3% to $1.12 as the overall crypto market slumped.
The post Kyber Network Adopts Chainlink Price Oracles appeared first on BeInCrypto.
Source: Be In Crypto