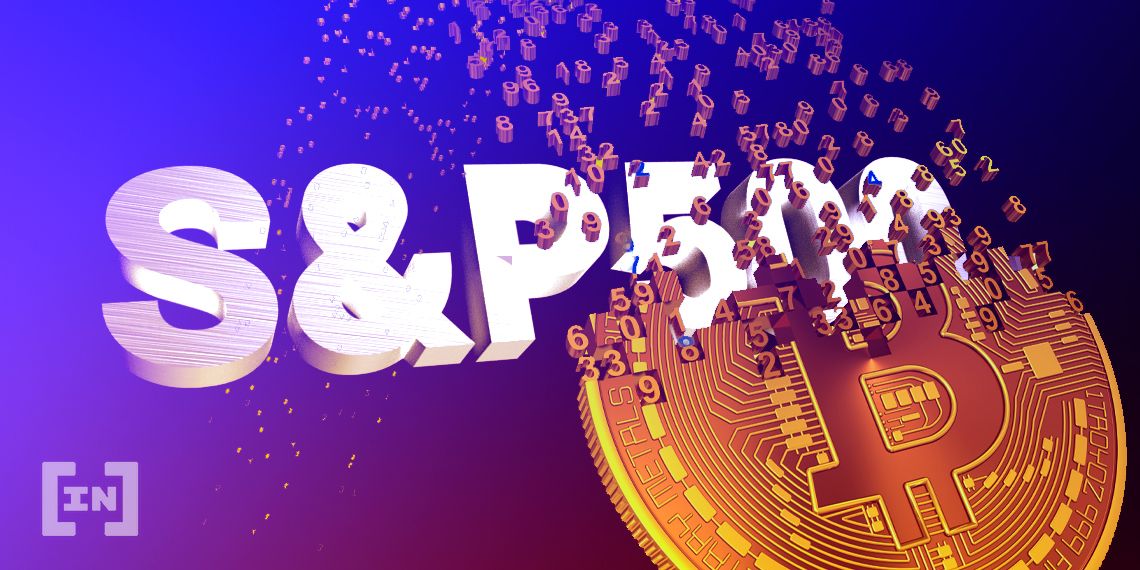 The prices of Bitcoin (BTC) and the S&P 500 (SPX) have been positively correlated for the majority of 2020. While they have de-coupled over the past two months, correlation is once again at an all-time high.
Using the Correlation Indicator to Compare
Since the beginning of the year, the price of BTC and the S&P 500 were highly correlated. The correlation indicator at the bottom of the chart below highlights this.
Values below 0 show low correlation, while those at 1 show perfect correlation. The solid black line is placed at 0.5, so values below will be considered low correlation, while those above high correlation.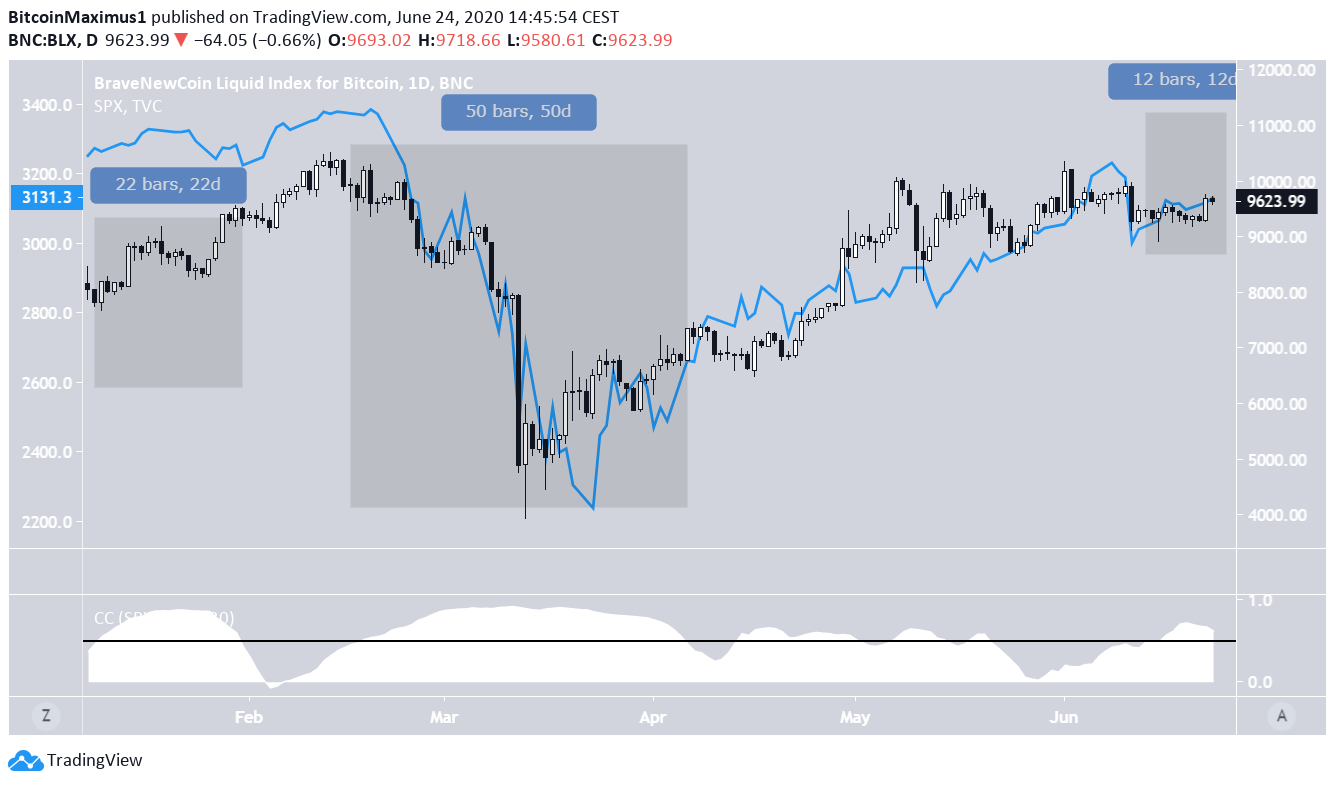 There have been three main periods in which the correlation has been high:
January 9 – 31
February 16 – April 6, and:
June 13 – now
Conversely, there have been two periods in which correlation has been low:
January 31 – February 16
April 6 – June 13
After a long period of non-correlation, the two assets are correlated once more. And judging by the two previous lengthy periods of correlation, it is likely to continue for a while.
Well-known trader and technical analyst @Caprioleio also revealed that Bitcoin and the S&P 500 are correlated and that the correlation is at an all-time high.
Bitcoin & stock correlation in 2020. We have (sadly) "re-coupled" as of 10 June. Correlations at all time highs. Notice the trend? High levels of fear and uncertainty (eg. VIX) = high levels of correlation.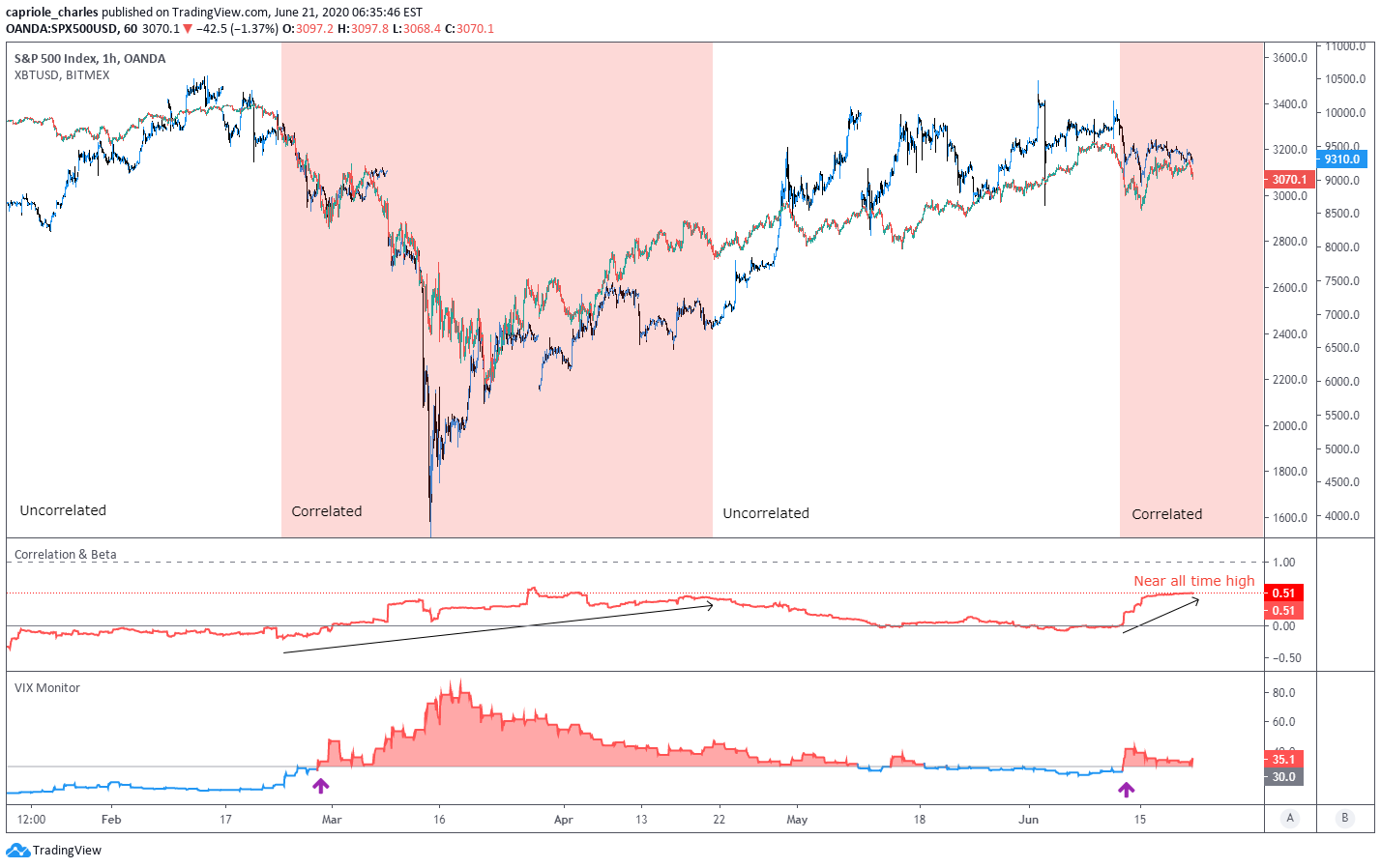 Next, we'll take a closer look at both assets and determine where they are heading next.
Two Scenarios for the S&P 500
The price of the S&P 500 has been increasing since the bottom on March 13, following a rising support line. However, it is currently trading inside the $3,150 resistance area, which is also the 0.79 Fib level of the entire previous downward move.
While it initially moved above this level, the higher prices could not be sustained, and the SPX fell once more. The rising support line and the resistance area coincide with each other, so a decisive move in one or the other direction is expected soon.
While both options remain likely, a breakout higher is slightly more possible due to the bullish cross from the 50 and 200-day moving averages (MA), which currently offer support.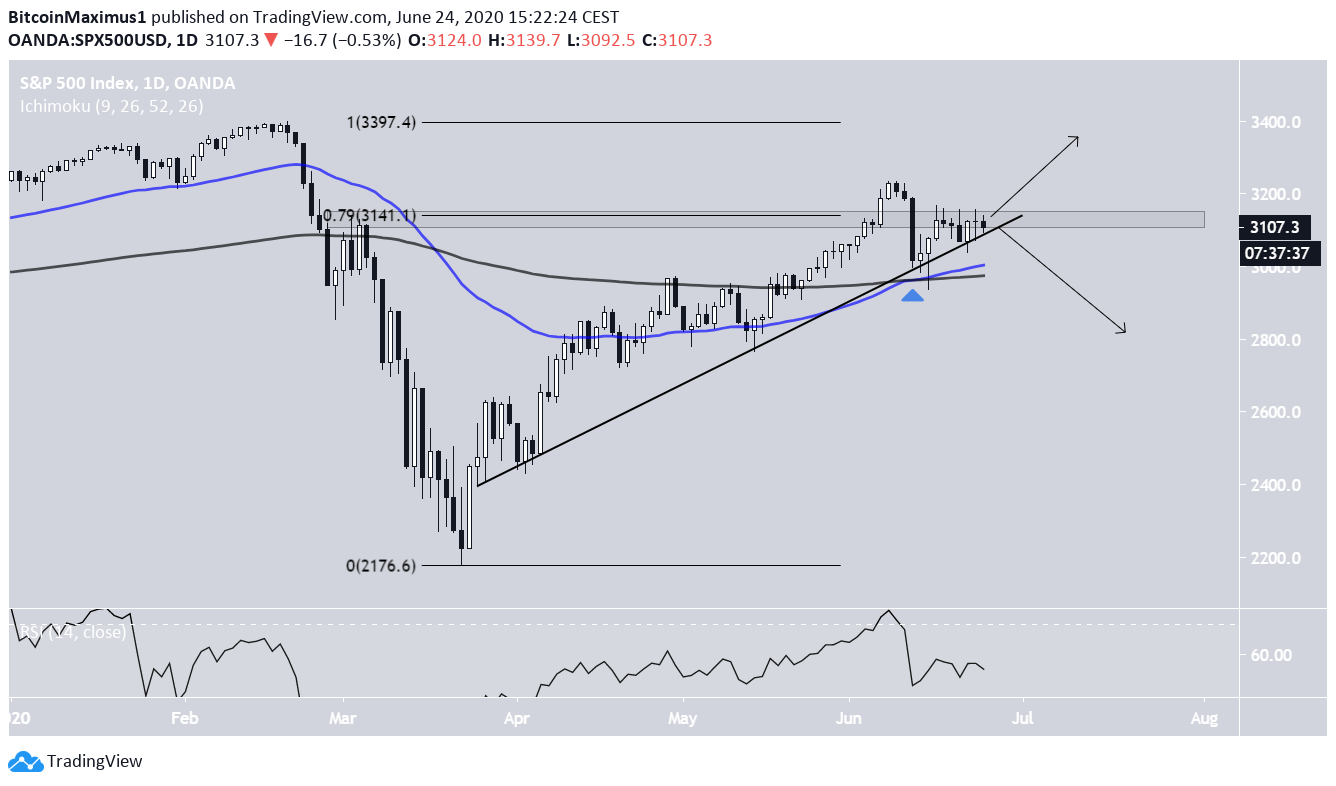 What About Bitcoin?
The Bitcoin price broke out from a descending wedge on June 22. However, the breakout did not occur with very significant volume and the price has since reversed to near pre-breakout levels. While this could just be a re-test of the wedge, the strength of the decline and lack of volume on the breakout adds some doubt to the possibility.
If the SPX price were to increase and take BTC along with it, the price would likely go to the $9,900 resistance area.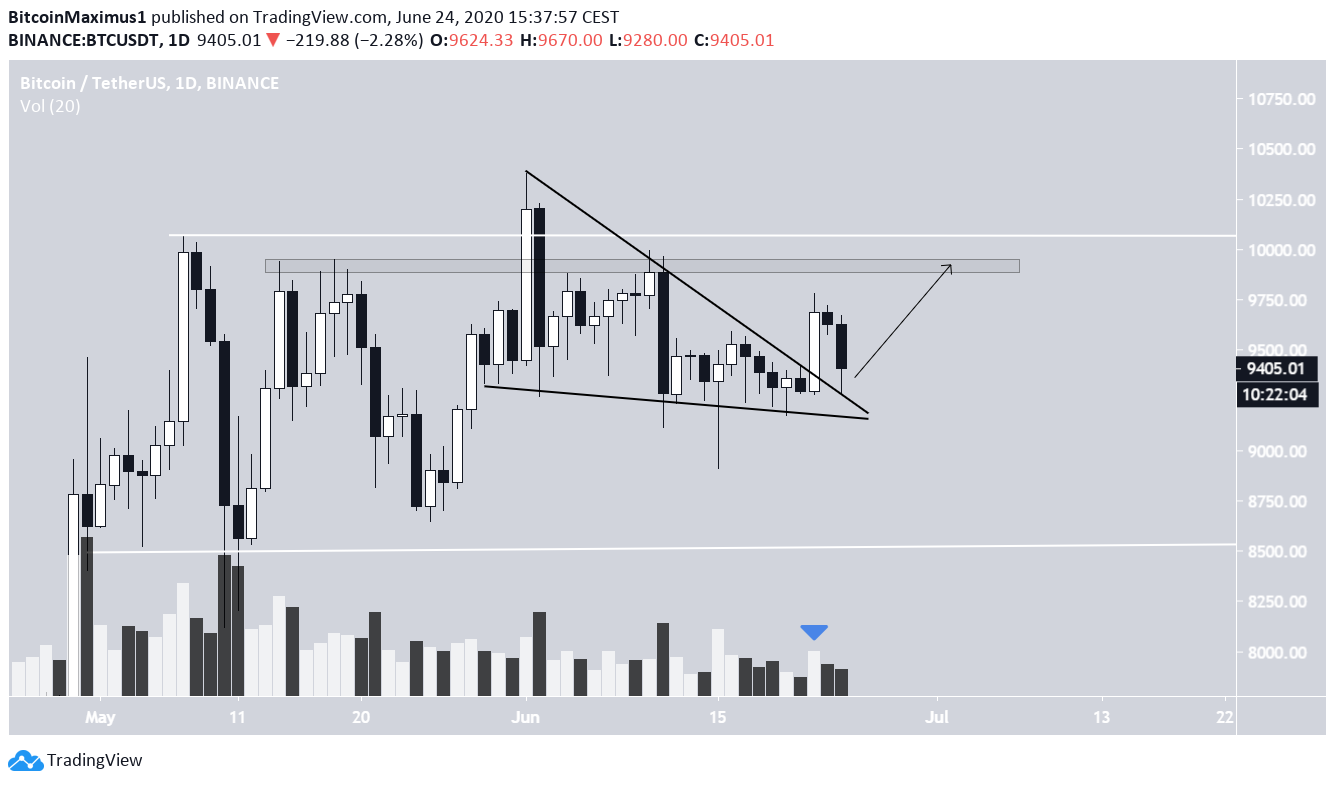 The post Is The S&P 500 Still Leading The Bitcoin Price? appeared first on BeInCrypto.
Source: Be In Crypto