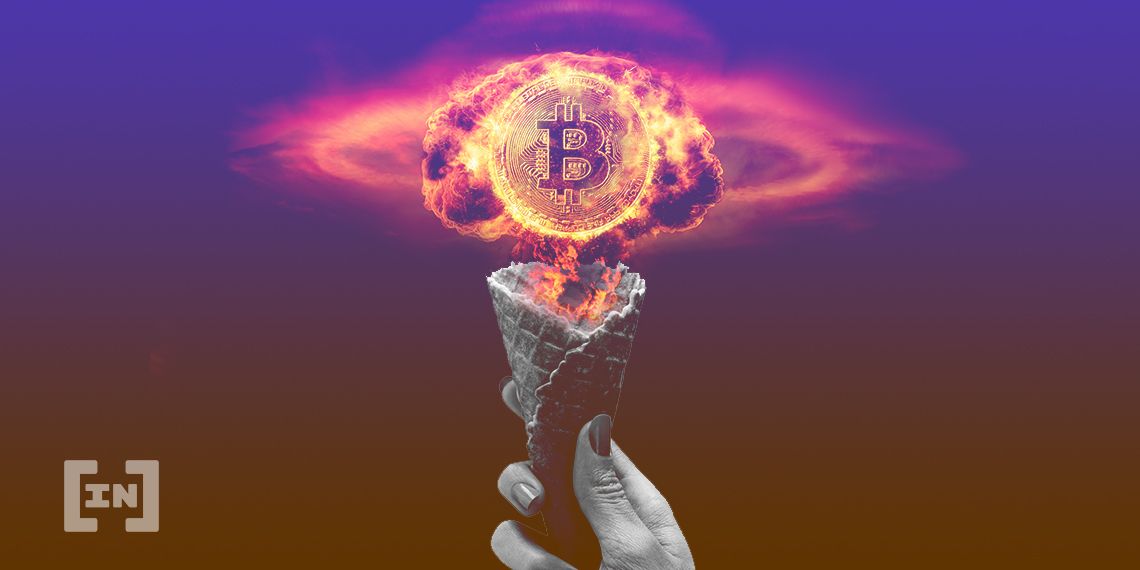 The Bitcoin (BTC) price created its fourth successive bearish weekly candlestick during the week of June 29-July 6.
However, on July 6, the price began a short-term upward move that is still ongoing.
Bitcoin's Resistance
During the week of June 29-July 6, the Bitcoin price created a small bearish Doji candlestick. Measuring from the June 1 high, this was the fourth such candlestick, with each having long wicks on both sides, a sign of indecision.
While this is a bearish development, the lack of size on the body of this fourth candle suggests that the bears might be losing control.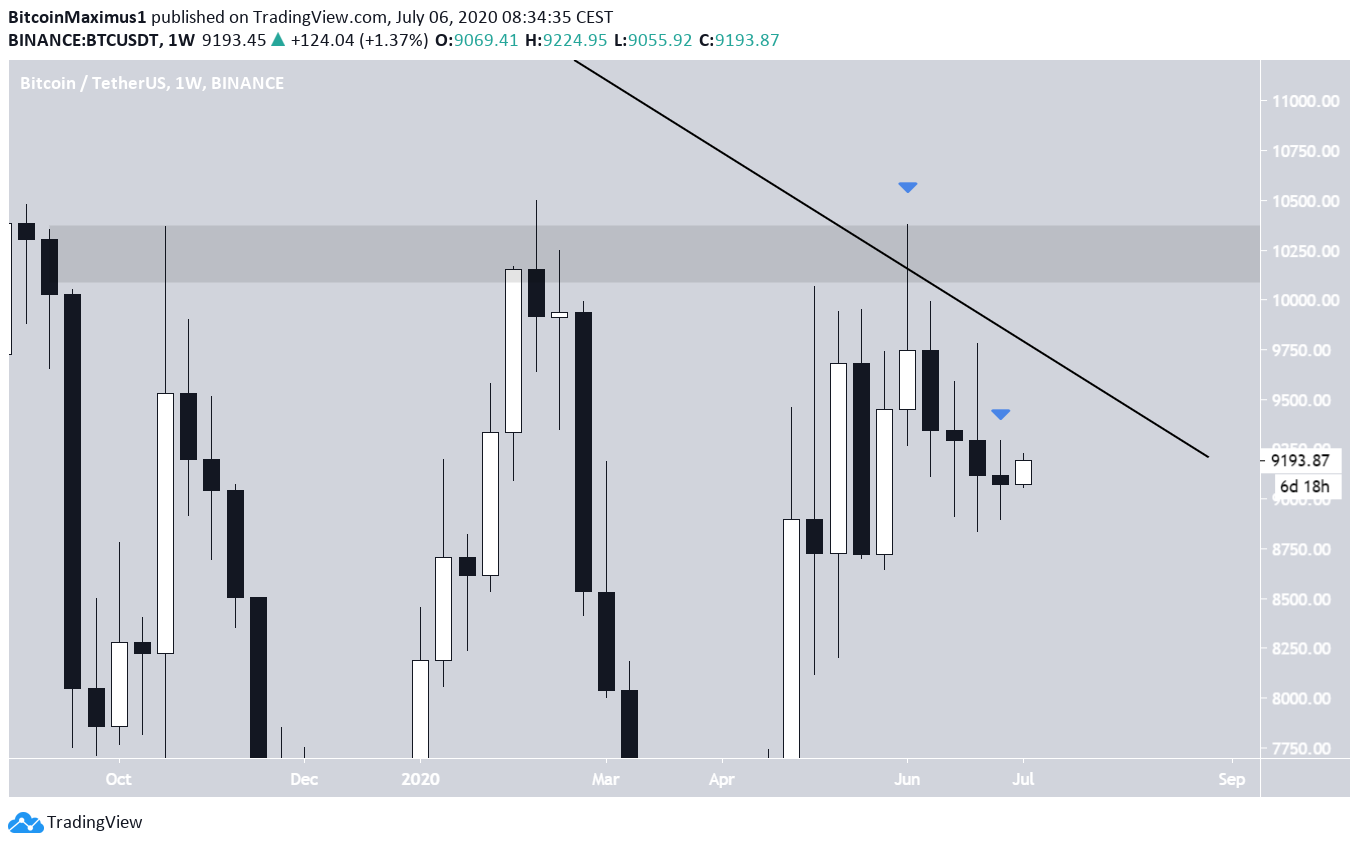 The daily chart shows that the price is still facing resistance from the 50-day moving average (MA), the same MA that previously acted as support throughout the majority of this upward move. In addition, the price is facing resistance from the $9,300 area, which previously acted as support.
However, there have been three long lower-wick candlesticks that have taken place since June 27, a sign of buying pressure.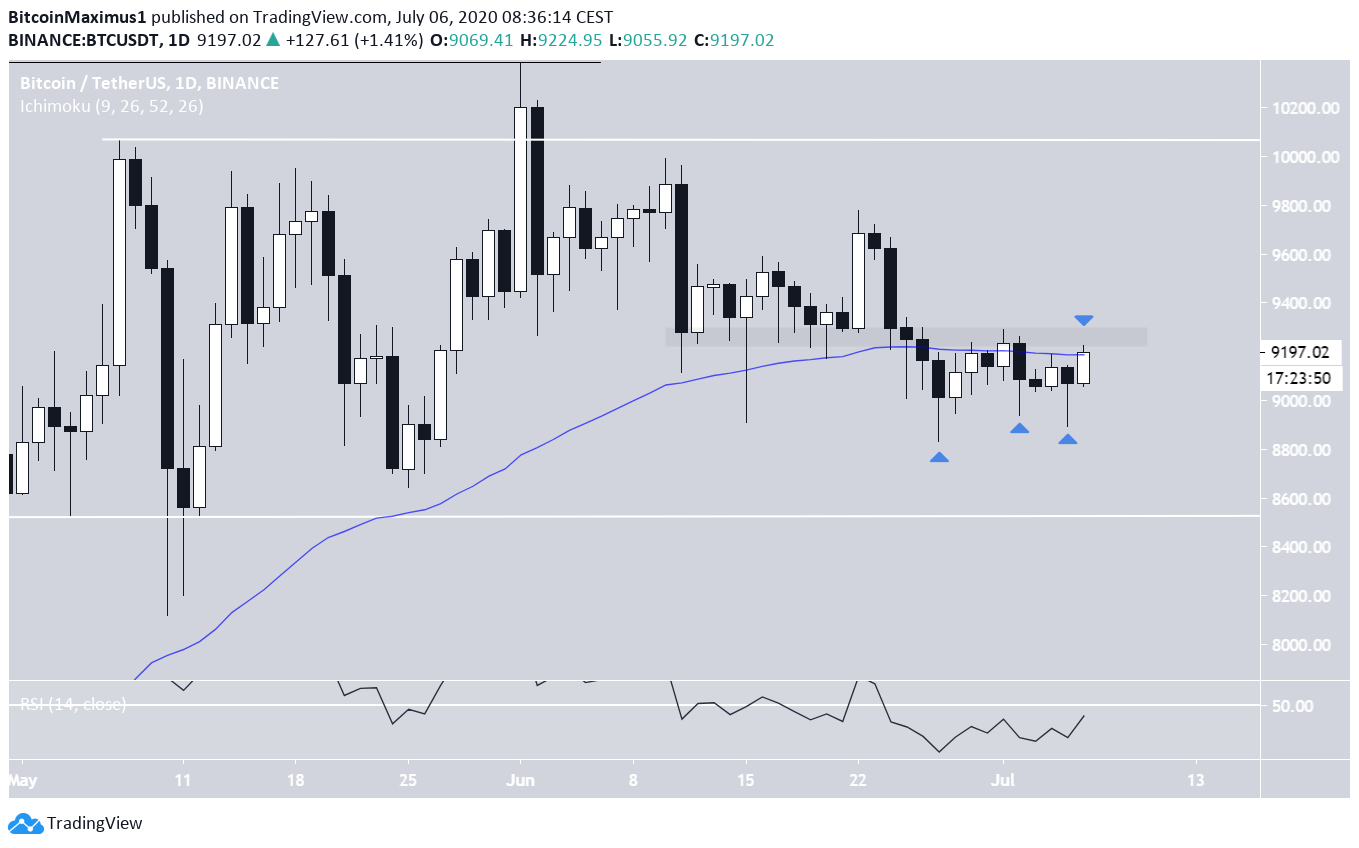 Short-Term Movement
In the short-term, BTC has just broken out from a descending wedge, having done so with high volume.
The rally began after the price created a bullish hammer with a very long lower-wick right at the 0.618 Fib level of the entire previous upward move. This candlestick was also combined with a bullish divergence in the hourly RSI.
At the time of writing, the price was moving towards the range highs of $9,300.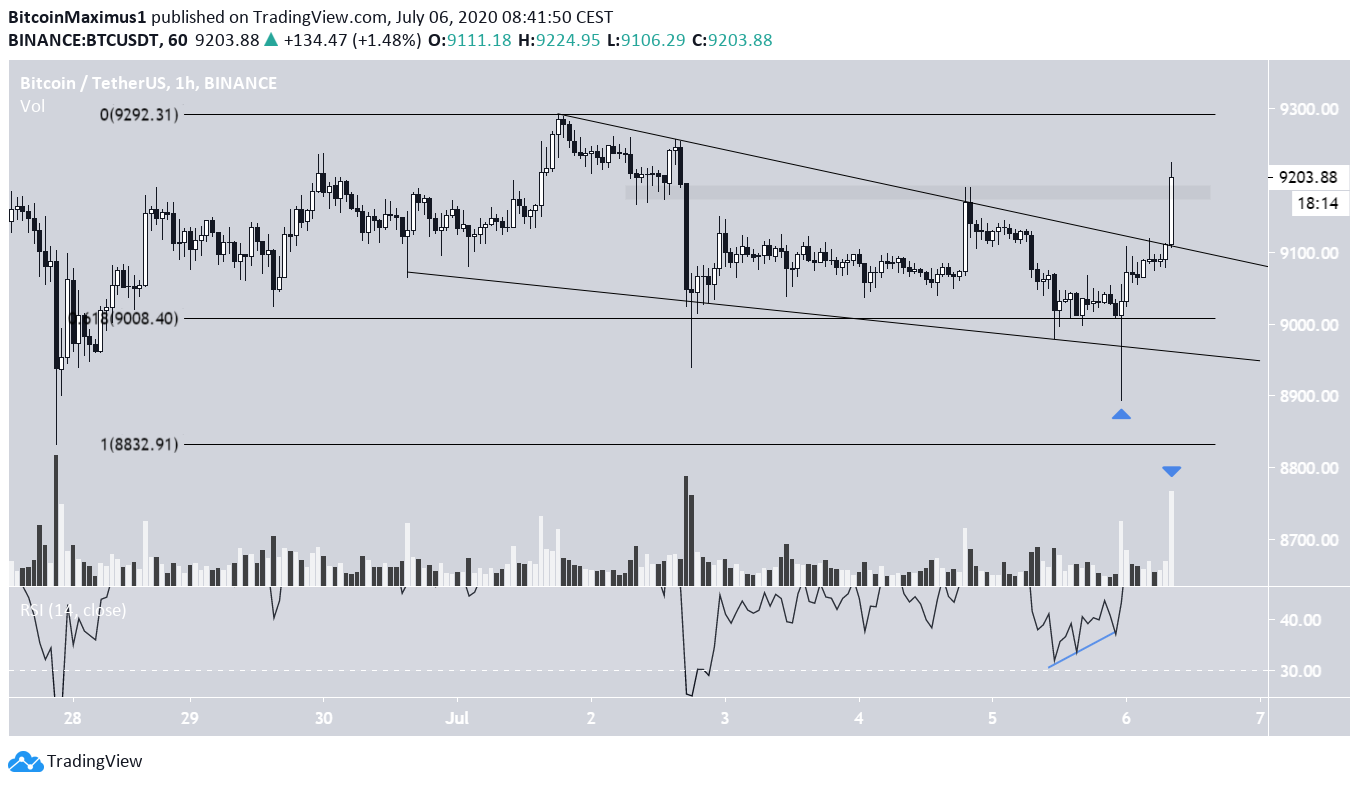 However, the slightly longer-term chart shows that there are numerous bearish signs that are halting this increase.
First, we have the possible descending resistance line in place since June 24, which is currently being validated for the third time.
Then, there is the 0.5 Fib level of the entire downward move at $9,307, which also coincides with the previously mentioned $9,300 resistance area.
Finally, there is a hidden bearish divergence developing in the RSI. Combined with the other bearish indications it suggests that BTC will not be able to break through.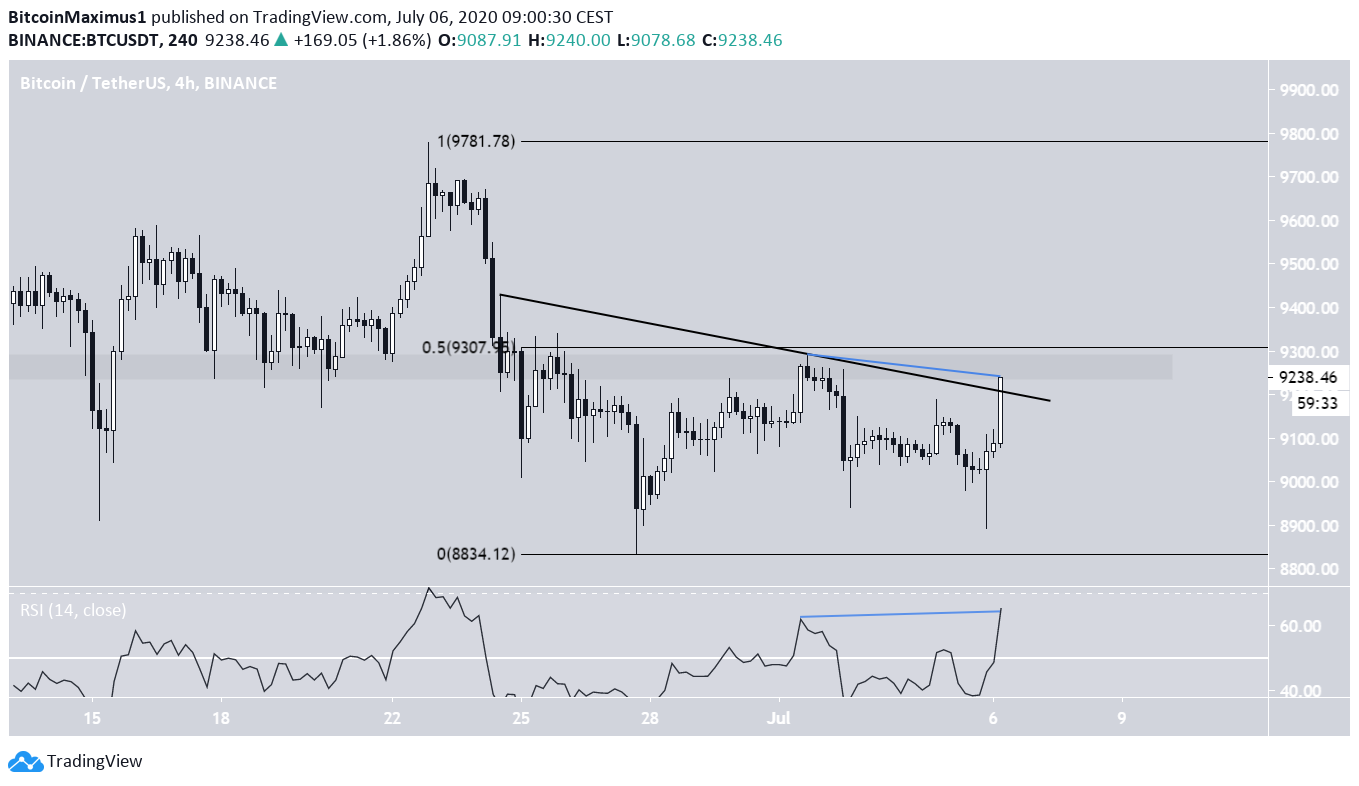 To conclude, BTC has just broken out from a short-term descending resistance line. Until it reaches a daily close above $9,300, the price movement cannot be considered bullish and a decrease toward the range lows at $8,550 is expected.
For our previous analysis, click here.
The post Is Bitcoin's Short Term Breakout Sustainable? appeared first on BeInCrypto.
Source: Be In Crypto