Over the past 50 days, the Iota (IOTA) price has created a double top, which is a bearish reversal pattern.
Examining the Double Top
On June 5 and July 9, the IOTA price created double top patterns, with the second high only slightly higher than the first. This is a bearish formation that suggests a reversal is on the cards.
Furthermore, there is significant bearish divergence on the daily RSI as well as numerous long upper wicks, both signs of selling pressure. While the 50 and 200-day moving averages (MA) have made a bullish cross, the price is trading considerably above both.
This overextension, at least in the short-term, suggests that a decline is due. If the price decreases below both MAs, the closest support area would be at $0.21.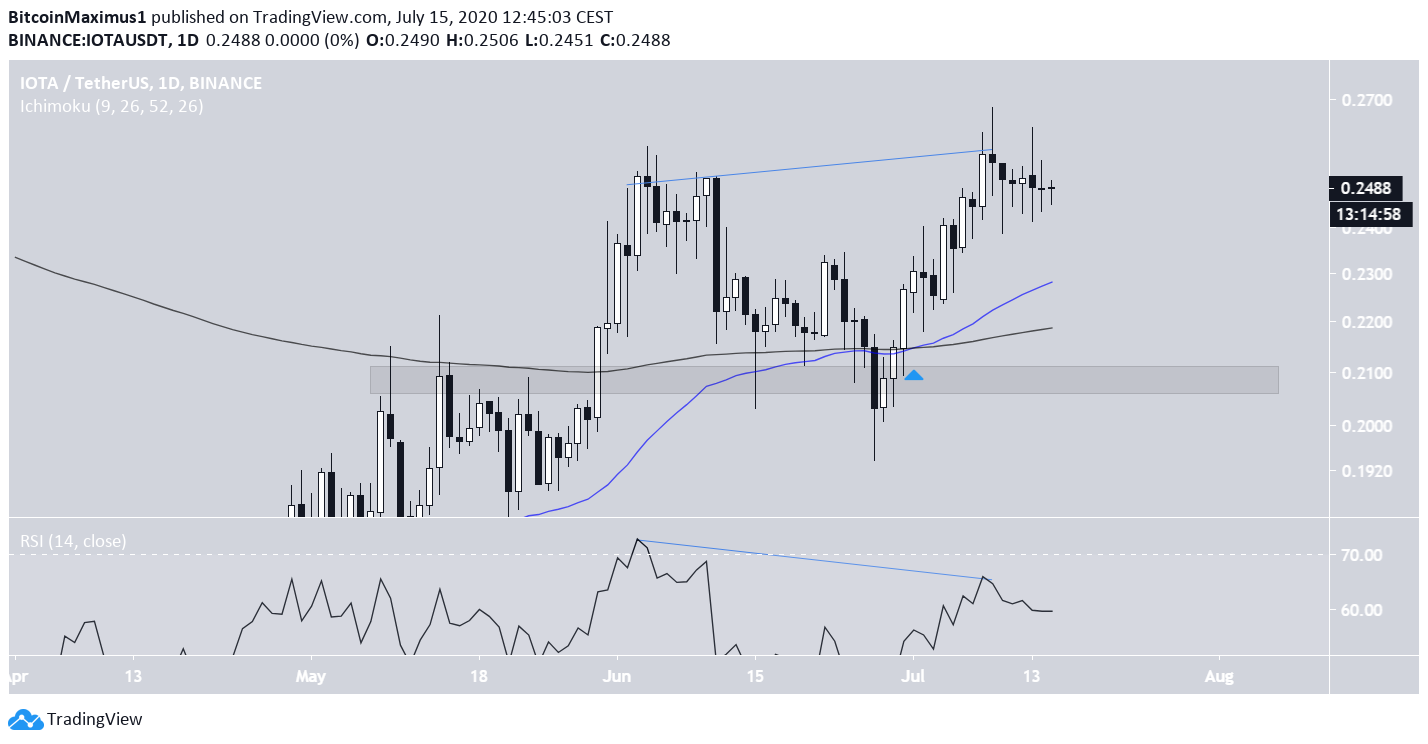 The shorter-term chart reveals a symmetrical triangle, which is a neutral pattern. However, since it's taking place after an upward move, a breakout would be more likely. This doesn't fit with the previous analysis, so the direction of the trend is unclear.
A breakout that travels the entire height of the pattern would take the price all the way to $0.28. On the other hand, a breakdown below the support line would confirm the double top possibility and initiate a downward move towards $0.21.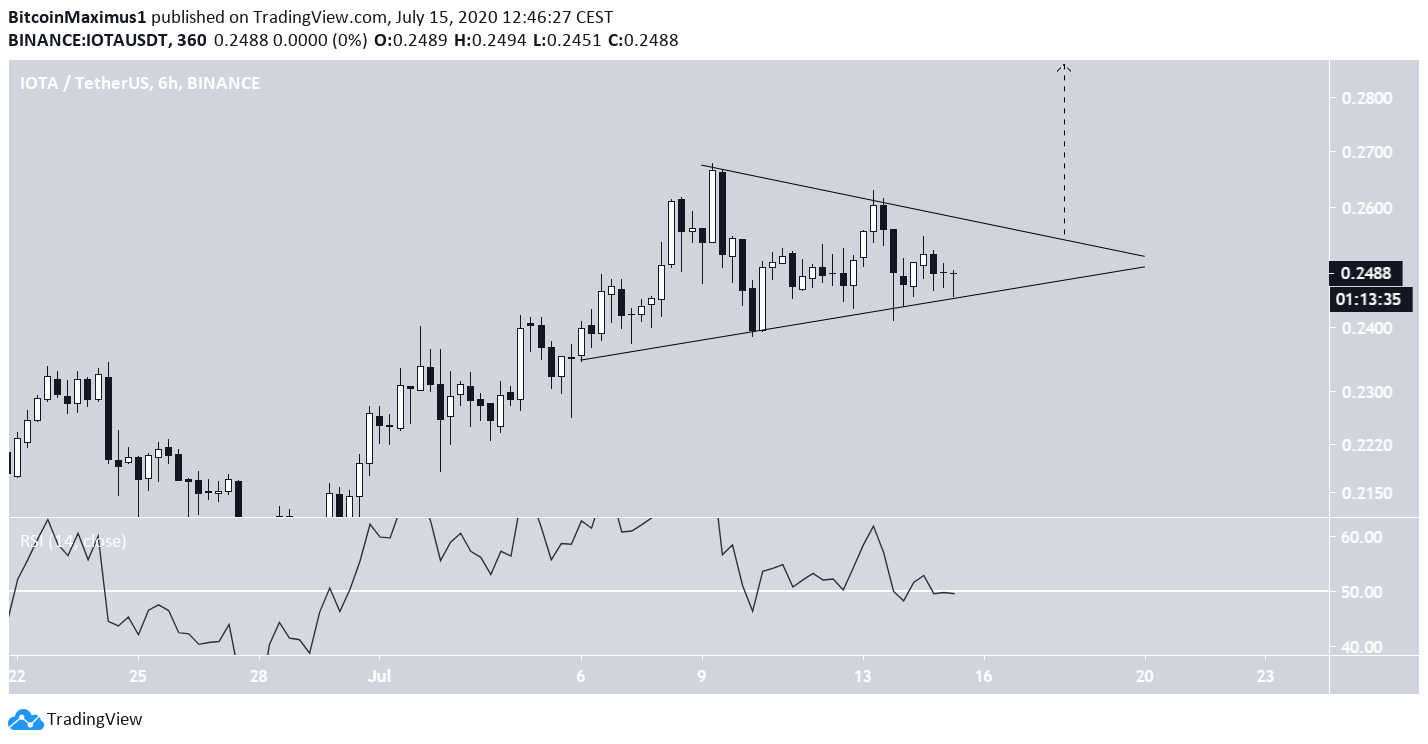 IOTA's Wave Count
Cryptocurrency trader @TheEWguy stated that the IOTA price has already finished its corrective structure, and will continue moving upwards in the near future, once it's able to break out from current resistance.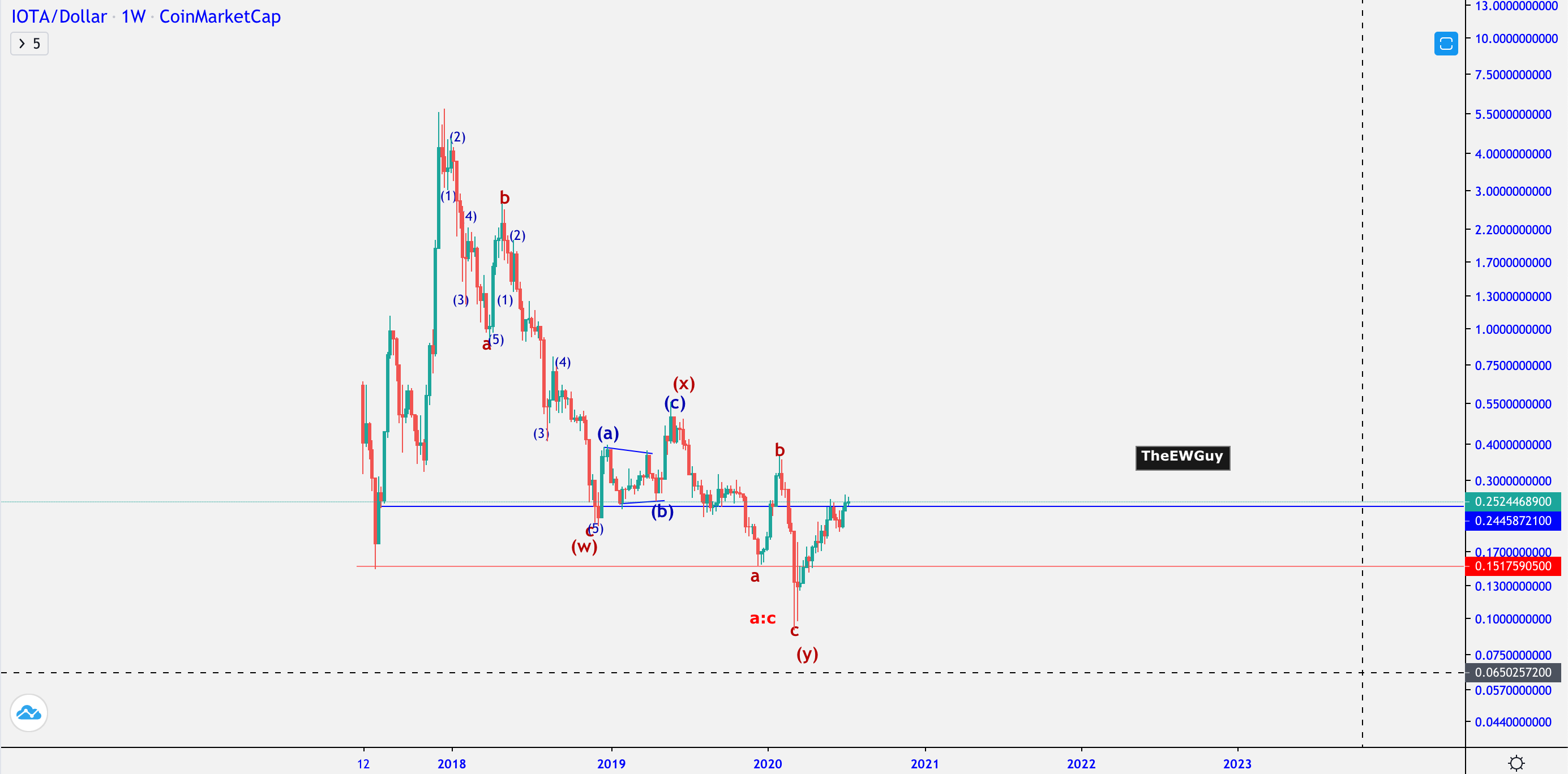 If the correction finished on March 13, then IOTA is following a five wave impulse. There are two possibilities with this count.
The price has completed the fifth wave, and should now decline. This is supported both by the double top and the bearish divergence.
The price is in the fourth wave of the final fifth wave, which will end with a breakout from the triangle, and complete near $0.28.
Since the triangle can only be the fourth or B wave, another validation of the triangles resistance line would confirm the second possibility. On the other hand, a breakdown from the triangle would confirm the first possibility.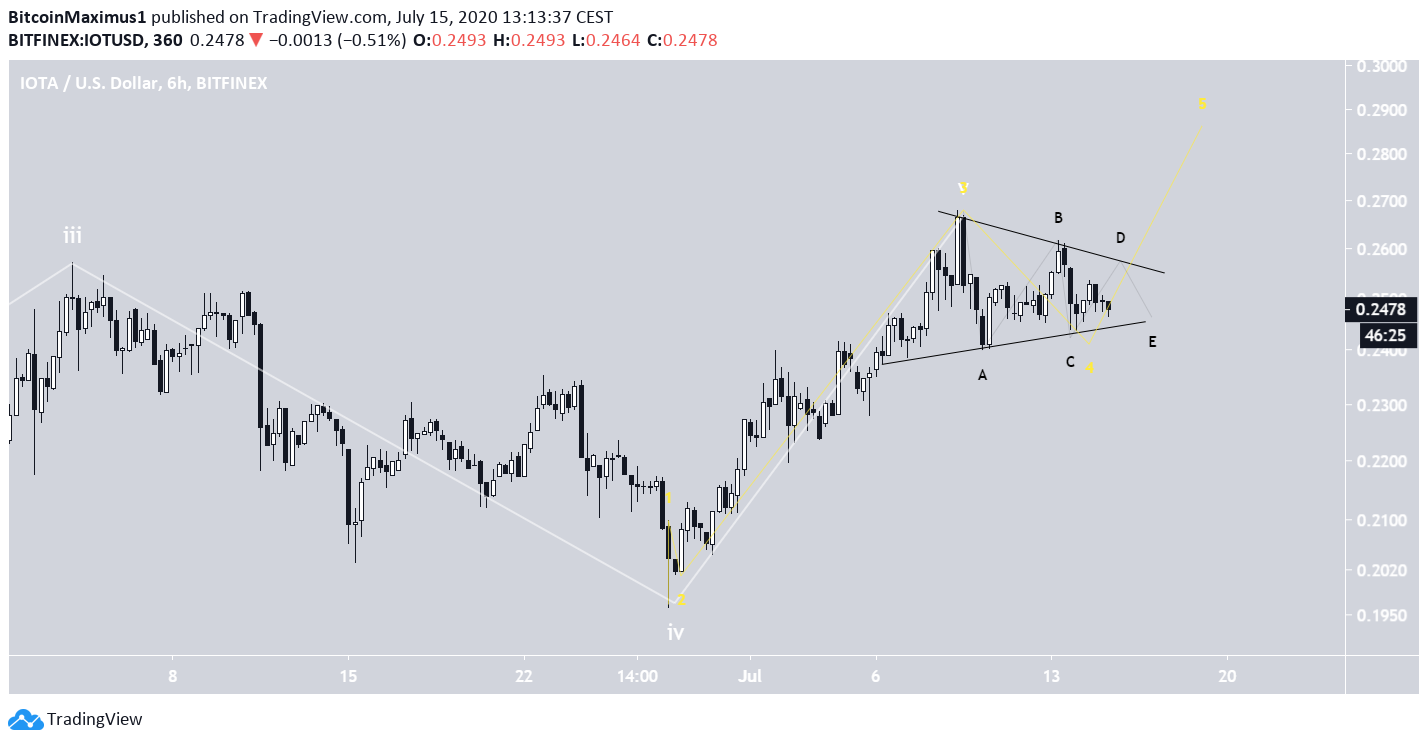 To conclude, the IOTA price is either close to reaching a top or has already done so. Whether it breaks up or down from the current symmetrical triangle will determine the direction of the next trend.
The post IOTA's Bearish Pattern Indicates That a Top Is Near appeared first on BeInCrypto.
Source: Be In Crypto