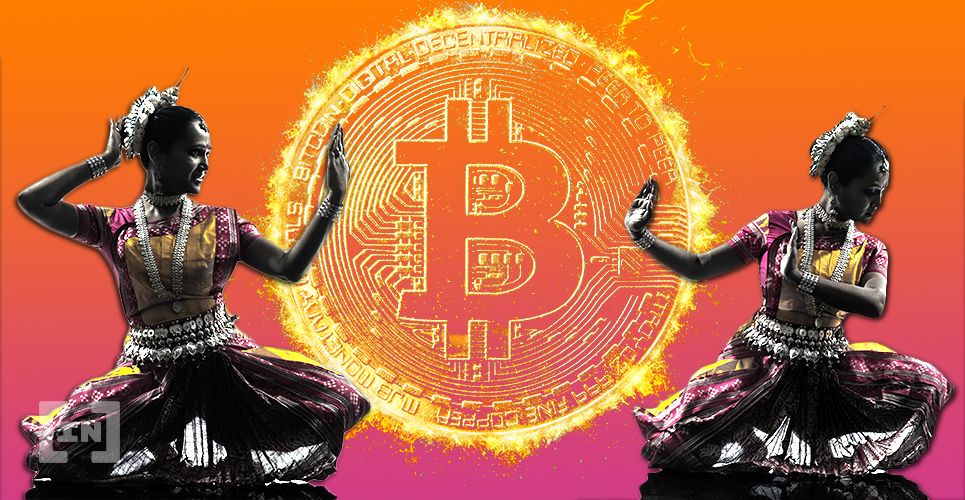 The deal could have an enormous impact on the newly forming digital economy of India following a similar investment from Facebook. Reliance could potentially work with both entities to implement some form of a cryptocurrency payment solution.
Reliance is a hot commodity right now, having secured numerous investments, including the $5.7 billion Facebook offered for a 9.99% stake in the company. Mubadala injected a substantial $1.2 billion for a 1.85% equity stake.
This brings Reliance Industries' total raised funds to $11.6 billion from a wide range of investors that include Silver Lake and General Atlantic.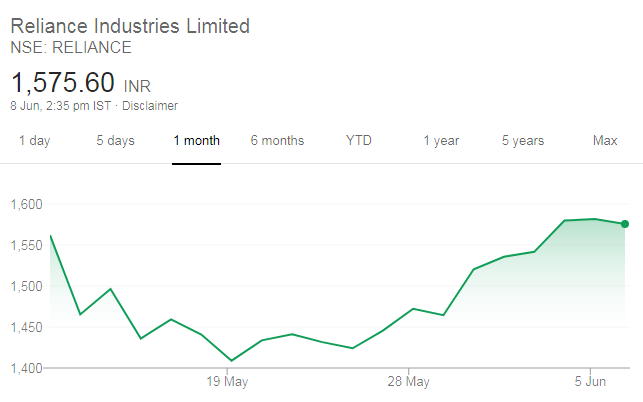 Reliance's share price has responded well, being one of the few companies to move through the COVID-19 pandemic relatively unscathed. Analysts expect Reliance to continue its upward trajectory buoyed by its telecom service Jio.
The Supreme Court of Indian recently ruled that the central bank cryptocurrency 'ban' was unconstitutional. India is subsequently showing itself to be increasingly fond of crypto. Transaction figures have risen dramatically perhaps highlighting an up-and-coming market boom in the country.
Reliance Has Cryptocurrency Potential With Telecom Service
As India's biggest telecom operator, if Reliance were to bring state-of-the-art digital payments to its Jio platform, it would provide unmatched benefits for all stakeholders. Reliance now has two large investors with deep ties to the cryptocurrency industry.
Mubadala has previously invested in blockchain ventures. The company has, however, invested in a wide range of investments across multiple sectors. The deal is good news for Indian cryptocurrency supporters. Managing Director and Group CEO, Khaldoon Al Mubarak explained that the investment would "further the development of the digital economy."
@Mubadala to invest ₹ 9,093.60 Cr. in Jio Platforms.#MukeshAmbani #Mubadala #Reliance #Jio #RelianceJio #DigitalIndia #JioDigitalLife #WithLoveFromJio pic.twitter.com/m4yzblclSh

— Reliance Jio (@reliancejio) June 5, 2020
Facebook, meanwhile, is testing payments, with a big push in the lucrative Indian market. The social media giant's crypto venture, Libra, is well known for stoking concern among lawmakers.
The company recently rebranded its wallet to Novi, while changing the design to appease lawmakers. The new Libra design is noticeably dissimilar to its predecessor in some ways, and generally speaking, critics continue to fire shots at Libra from multiple angles.
India to Gain Ground with Fintech
Reliance Industries has a chance to push for an innovative fintech solution in a market that is most apt for it. Facebook and Mubadala have much to gain by working with Reliance Industries, though we will not know for some time what their plan is when in India's future digital economy.
Such a solution would allow India to gain some ground in the global race towards economic digitization. China has already begun trialling its Central Bank Digital Currency (CBDC) solution, besides several other blockchain initiatives. India would benefit greatly by investing more resources into similar solutions, particularly as the majority of the population lives in non-urban areas, thereby bringing them into the global economy.
The post Indian Telecoms Secures $1.2B From Pro-Crypto UAE Fund appeared first on BeInCrypto.
Source: Be In Crypto