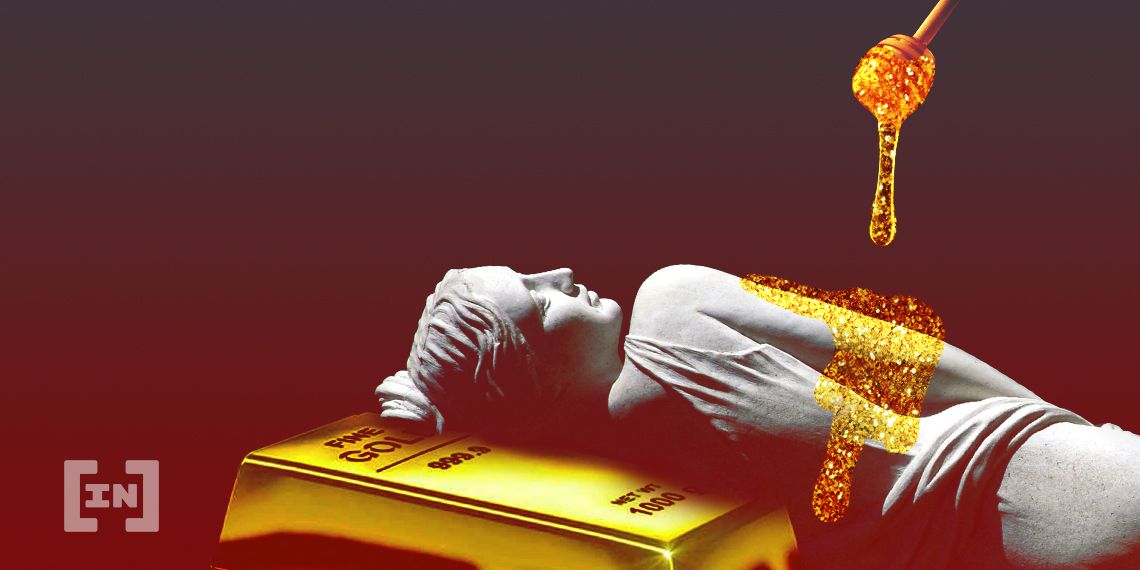 With airports and land borders closed due to the coronavirus pandemic in India, the country's gold imports have taken a massive hit.
Indians looking to preserve wealth via the precious metal are seeing jewelry stores shut down. Meanwhile, Bitcoin (BTC) continues to present itself as a viable alternative to gold, especially as economic lockdowns due to COVID-19 continue to cause supply chain shocks.
Jewelry Stores Shutter as Gold Imports Decline
In April, India's gold imports fell to the lowest monthly value in nearly 10 years. [Bloomberg]
While import figures topped 13 tons in March, India — the second-largest gold consumer after China — only received 60 kilograms, marking a decrease of 99.5%.
The plummeting gold imports are mostly due to economic shutdowns caused by the COVID-19 outbreak, as India remains in lockdown mode since late March. Airports and land entry points remain closed, meaning little in the way of non-essential imports can make it into the country.
With gold imports taking a massive downward dive, jewelry stores in India have been forced to shut down. Indeed, the country's Gems and Jewelry sector which employs over 4.6 million people and contributes 7% to India's GDP, appears in danger of suffering severe damage from the ongoing pandemic.
Apart from precious metals, India's pharmaceutical industry is also feeling the effects of the coronavirus-induced lockdowns with drug imports from China massively decreasing.
While India, like other major economies are considering modalities for reopening, labor-intensive sectors face issues relating to providing adequate protection against the virus for workers. Also, demand for non-essential commodities might still lag behind supply even with the lifting of industrial restrictions.
Chirag Sheth of Metals Focus — a precious metals consultancy firm in London — highlighted similar concerns in an interview quoted by Bloomberg. According to Sheth:
"I don't expect a recovery in imports or demand for the next three to five months at least."
Borderless Bitcoin as a Substitute
India's falling gold imports and its impact on workers in the industry once again highlights the supply chain disruption occasioned by the coronavirus.
As previously reported by BeInCrypto, gold supply is lagging behind a soaring demand for the precious metal as investors continue to seek haven assets amid the current economic uncertainties.
However, with many countries currently in shutdown mode, the movement of physical goods is suffering from supply chain shocks. Bitcoin, on the other hand, remains borderless and immune to national lockdowns and could perhaps provide a better alternative as a safe haven asset.
Granted that the top-ranked cryptocurrency is presently experiencing a period of significant volatility, it is still the best performing asset in 2020, beating out gold, oil, and stocks.
The post Indian Gold Imports Crash 99.5% Amid COVID-19 Lockdowns appeared first on BeInCrypto.
Source: Beincrypto