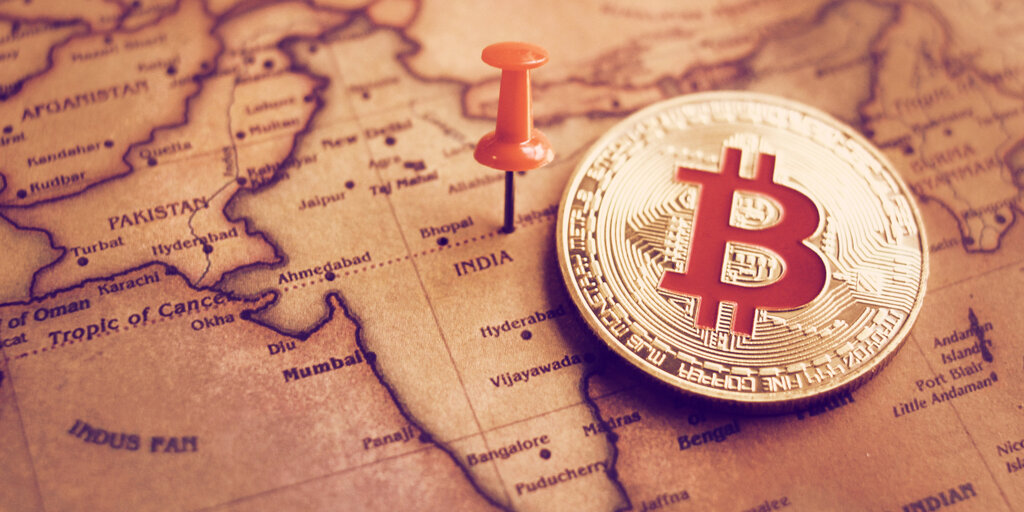 Bitcoin trading in India is on fire.
Over the past month, data from analytics site Useful Tulips indicates that more Bitcoin has changed hands on local, peer-to-peer exchanges in India than ever before. What's more, relative newcomer Paxful has recently overtaken LocalBitcoins as the exchange of choice in India.
Bitcoin trading on Paxful within India surged to $1.48 million on May 10, while competing exchange LocalBitcoins saw more than $1.25 million in BTC traded. The combined total, roughly $2.7 million, comes close to matching the all-time high of $2.9 million in December 2017. Despite the spike in late December, however, the growth in BTC volume on P2P exchanges in May is so far unmatched, as data from Useful Tulips demonstrates a clear upward trend.
"The Indian market holds great potential and importance for the future of the crypto economy," Paxful CEO Ray Youssef said in a statement. "People in India are betting big on Bitcoin, which is presenting an opportunity for greater financial returns. We are actively focusing our efforts on bringing cryptocurrency to the masses across the nation to aid in the eradication of poverty, boost economies and create jobs."
Up until early March of this year, India had a ban in place that disallowed banks from doing business with Bitcoin and cryptocurrency firms. The nation's Supreme Court struck down the ban after deeming it unconstitutional, though this was only a few weeks before the coronavirus took its hold on much of the globe and the initiation of several national lockdowns occurred.
During this time, Bitcoin—which had been trading above the $10K mark during the previous month—lost more than half its value within just a few short weeks and fell into the $4,000 range. That could explain the dip in Bitcoin trading during that time. Volume dropped to a yearly low of around $1.5 million at the end of March, which falls in line with worldwide trends.
Besides the changes in the way local law treats crypto, the current state of India's economy may also have something to do with the growth of BTC trading in the region. India's national currency, the rupee, currently suffers from a yearly inflation rate of 9.66%, which is considerably greater than the rupee's average annual inflation rate of around 4.72%. By comparison, the inflation rate of the US dollar is 2.31%.
Source: decrypt