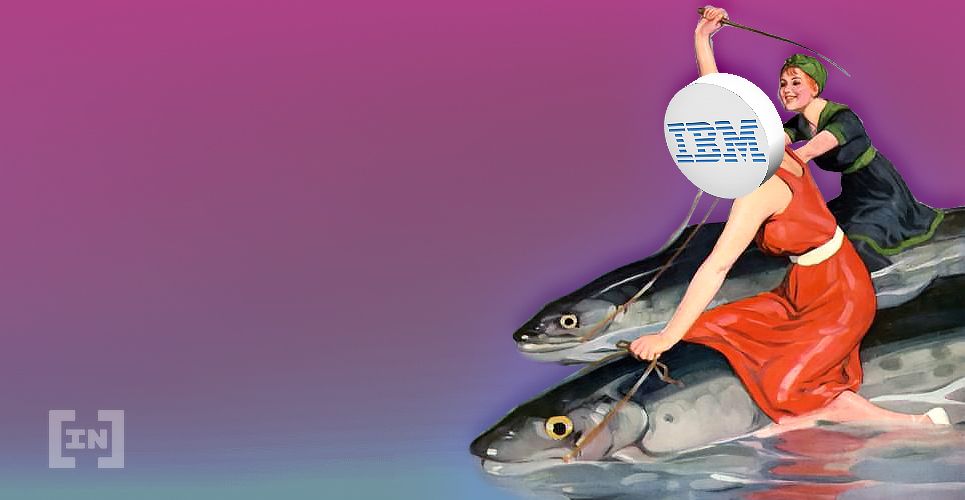 In the past two decades, corporations have been buying their own stocks in record amounts. However, in the case of IBM, it didn't do it much good.
Share buybacks by corporations have been rightfully criticized in the past few months. Many corporations opted for short-term rewards over long-term planning. Airline companies and other corporate giants are asking for bailouts to front the bill caused by their own recklessness.
IBM, however, may be among the worst offenders of stock buybacks—the losing strategy did not even help boost its market capitalization.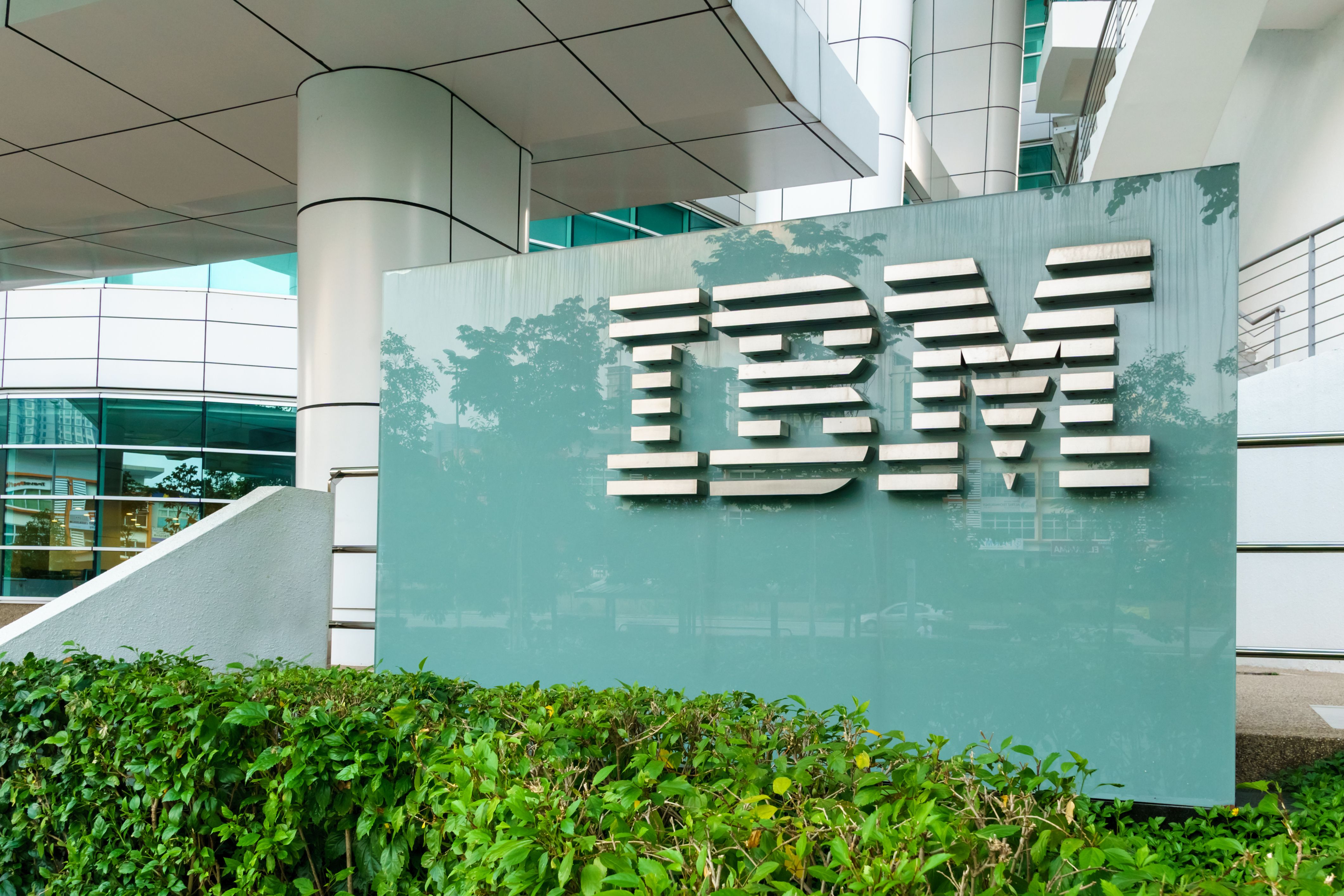 Share Buybacks Run Out of Steam
According to Charlie Bilello, CEO Of Compound Capital Advisors, IBM demonstrates how stock buybacks are based on bad short-term thinking.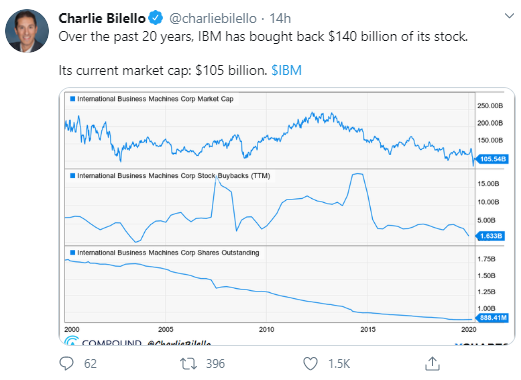 Here's how it works: companies with profits want their shares to perform better in the stock market. So, they purchase them off the market, thus lessening the supply with the hope that the price will increase further. This strategy is expected to increase one's market capitalization.
However, for IBM, this has been a monumental failure. As Bilello writes, IBM has bought back $140 billion of its own stock in the past 20 years. Its current market capitalization is just $105 billion. 
Stock buybacks have become a major issue in the past few months. Now that companies are being exposed due to the pandemic, the questionable practice is being scrutinized. As BeInCrypto reported in March, major banks have recently taken steps to prevent stock buybacks. It's unclear whether the U.S. government will put similar restrictions into law.
Financial Markets vs. the Real Economy
The two months have demonstrated a deep disconnect between the financial markets and the real, structural economy. Stock buybacks are therefore just a piece of the greater story.
Repeatedly, U.S. financial markets have rallied on higher-than-expected jobless claims. It increasingly seems like the financial sector has become less representative of the real economy but is instead representative of the Fed's balance sheet. As more and more corporate earnings reports are released in the coming weeks, we may see financial markets take a turn for the worse.
The economic rebound will ultimately be dependent on things going back to normal—but it's unlikely that consumer spending will go back to what it was anytime soon. In a deflationary crisis with lackluster demand, those companies that saved and had long-term plans will be the winners.
Those that spent their profits buying their own shares like IBM are now asking for help. Given the current state of things, it seems unlikely that taxpayers will be happy to do so.
The post IBM Spent $140B on Stock Buybacks, but Its Market Cap Is Just $105B: Portfolio Manager appeared first on BeInCrypto.
Source: Be In Crypto