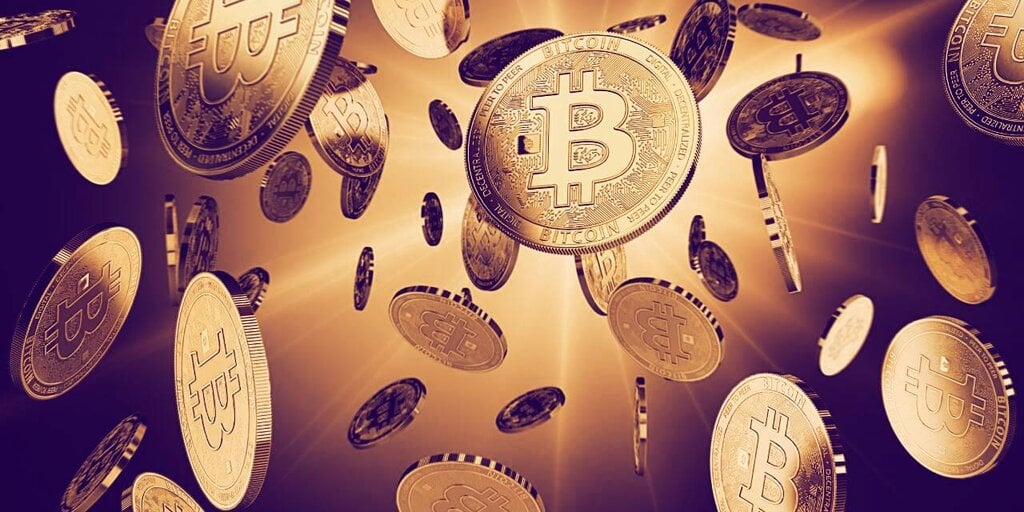 Since Bitcoin kickstarted the cryptocurrency revolution in 2009, the crypto space has grown dramatically; Bitcoin alone has reached a market capitalization of over $170 billion, while more than a dozen other digital assets have achieved a market value of more than $1 billion.
As a result of this staggering growth, a number of early adopters, pioneers and builders have become billionaires, joining the ranks of the world's wealthiest individuals. However, due to the volatility of Bitcoin and other cryptocurrencies, any wealth held in crypto assets can fluctuate wildly—making it difficult to pin down exactly who is a billionaire at any one time.
Despite strong growth in the crypto market since the start of the year, Forbes recognizes just four cryptocurrency billionaires as of April 2020—less than half that listed in its 2018 Richest People In Cryptocurrency list. 
There are also likely a handful of anonymous Bitcoin billionaires out there, since there are three addresses that contain more than $800 million of Bitcoin each, while just a single address—managed by a Singapore-based cryptocurrency exchange—contains more than $1 billion in BTC.
Of course, with recent reports that Bitcoin improves a portfolio's performance it's likely that there are other billionaires who own Bitcoin beyond the ones who got rich off it—but we're specifically looking at those who made their fortunes from the cryptocurrency.
Today, half of the four known cryptocurrency billionaires founded cryptocurrency exchange platforms, while the other two are figures behind two major crypto companies. 
And no, despite the fact that they're about to be the subject of a movie titled Bitcoin Billionaires, Cameron and Tyler Winklevoss aren't on the list; as of last year their combined net worth amounted to $1.45 billion. Despite Mark Zuckerberg referring to them as the Winklevii, the Winklevoss twins are two separate individuals, not a gestalt entity—and individually, they're not billionaires, so they don't go on the list. Better luck next year, guys.
4. Brian Armstrong
37-year-old Brian Armstrong is currently the youngest known cryptocurrency billionaire. He first made his entry into the world of cryptocurrency back in 2012, after co-founding the San Francisco-based cryptocurrency exchange Coinbase.
The exchange is currently valued at up to $10 billion, making it one of the most successful crypto companies to date. Armstrong currently occupies position #1990 on Forbes Billionaires 2020 list, with an estimated net worth of $1 billion.
3. Changpeng Zhao
As the founder and CEO of Binance, currently the world's most popular cryptocurrency spot trading platform, Changpeng Zhao has managed to amass an impressive fortune since the exchange launched in 2017.
#bitcoin doesn't care.

— CZ Binance (@cz_binance) June 18, 2020
Zhao now sits on a fortune worth an estimated $1.2 billion, the majority of which is likely formed from cryptocurrencies including Bitcoin, Ethereum, and the native Binance utility coin—Binance Coin (BNB).
2. Chris Larsen
The second wealthiest crypto pioneer is Chris Larsen, a renowned business executive credited with co-founding Ripple—a blockchain-based remittance and payment settlement system that uses XRP for cross-border transactions.
Before creating Ripple, Larsen also co-founded several other multi-million dollar companies, but these only contributed to a tiny fraction of his current $2.6 billion fortune.
1. Micree Zhan
Despite being arguably the least-known name on this list, Micree Zhan is by far the wealthiest, having amassed a cool $3.2 billion net worth as of June 2020. Zhan is an electronics engineer and the co-founder of Bitcoin mining hardware manufacturer Bitmain.
The company has recently been the subject of a dispute between Zhan and fellow co-founder Jihan Wu, which saw Zhan hiring a squad of armed guards to forcefully seize control of the company after being ousted last October.
Honorable Mention: Satoshi Nakamoto
It should come as no surprise that the anonymous founder of Bitcoin is also one of its biggest holders. According to a 2013 analysis by RSK labs co-founder Sergio Demian Lerner, Satoshi Nakamoto could have as much as 1.1 million Bitcoin stashed away.
At the current Bitcoin price of around $9,400, that would make Satoshi worth $10.34 billion—far more than everyone else on this list combined. And so far, Satoshi hasn't moved a single cent, leading some to speculate that he (or she, or they) may have met an untimely end.
Source: decrypt