Hedge Fund Managers Bet on Gold as Store of Value Assets Shine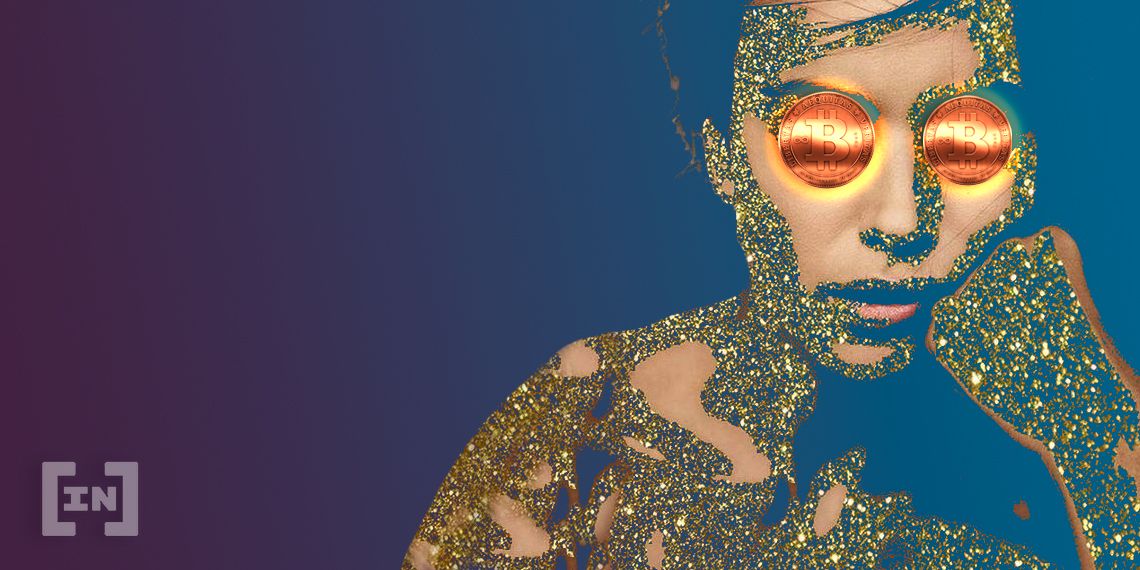 Hedge funds are flocking to store-of-value assets even as the stock market continues to rise. According to a report in Bloomberg, sophisticated traders are hedging their bets against rising inflation and are investing in gold.
In the current economic environment in which central banks have their money printers turned on and stimulus runs amok, hedge fund managers are rekindling their relationship with the precious metal. This scenario also played out during the 2008 financial crisis but investors were left blindsided when inflation stayed tame.
Bloomberg describes the gold crew as "hedge fund luminaries," including Paul Singer of Elliott Management, David Einhorn of Greenlight Capital and Crispin Odey of the hedge fund firm that bears his name. Odey describes gold as the "escape from global monetizing." Singer called the precious metal "one of the most undervalued investable assets existing today." As BeInCrypto previously reported, hedge fund manager Paul Tudor Jones has caught Bitcoin fever.
Hedge funds were burned in the last financial crisis when predictions for hyperinflation never materialized, proving renowned hedge fund managers like John Paulson, who was right about subprime mortgages in 2007, wrong on gold. In 2013, a $700 million gold fund run by him shed more than one-quarter of its value in one month after the gold price lost nearly one-fifth of its value in a couple of weeks. [Forbes and Reuters] At the time, Greenlight's Einhorn said he was also taken aback by the rapid decline in the gold price.
This time around hedge fund managers are banking on the fact that the amount of government stimulus that has propped up the COVID-19 response will eventually make gold the hero.
The gold price is trading fractionally lower at last check at about $1,743 and is up more than 14% year-to-date after rising 2.5% last week, as pointed out by Hedgeye Risk Management's Keith McCullough.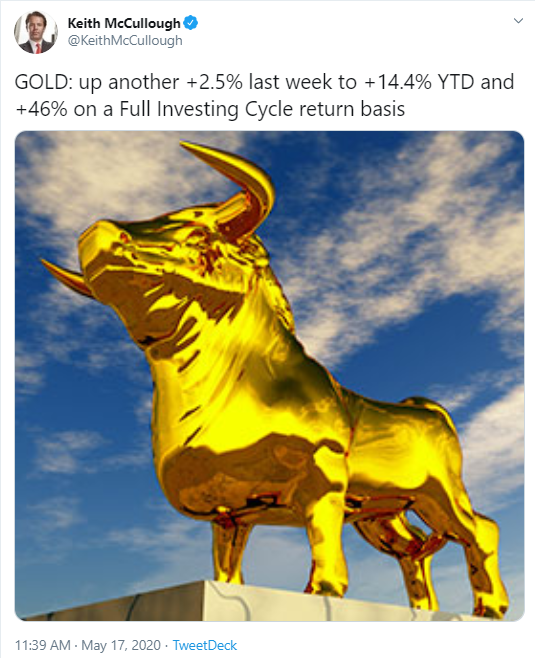 Billionaire Cameron Winklevoss took Bloomberg's cue and followed up by comparing gold and Bitcoin investors, characterizing them as "luminaries" vs. "visionaries," respectively.
Luminaries are lining up behind gold, visionaries are lining up behind bitcoin. https://t.co/cF4fYliv2g

— Cameron Winklevoss (@winklevoss) May 18, 2020
While gold and Bitcoin are considered rival store-of-value assets, some cryptocurrency market leaders advocate for having exposure to both.
The post Hedge Fund Managers Bet on Gold as Store of Value Assets Shine appeared first on BeInCrypto.
Original Source: Beincrypto Hedge Fund Managers Bet on Gold as Store of Value Assets Shine