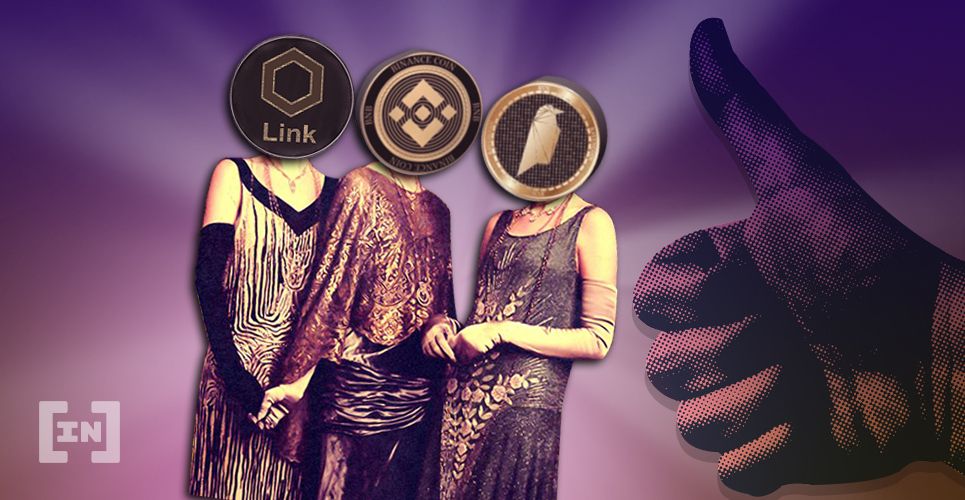 The Chainlink (LINK) price has been declining since reaching a high of $8.9 on July 15.
Due to the length of the movements, it's possible that the price has completed an impulsive upward move that began in March, and has now begun a correction. However, the start of the corrective period has not yet been confirmed.
Has LINK Reached a Top?
The LINK price has been rising at an accelerated rate since it first broke out from the $4.7 resistance area on July 6. During this rise, the price followed a very steep rising support line, below which it broke down on July 20.
The price found support above the minor $7.1 support area and has been rallying over the past couple of days. The readings from technical indicators are mixed, currently leaning bearish.
The daily RSI has been declining from its overbought levels but has not formed any type of bearish divergence. However, volume was the highest during the shooting star candlestick on July 13 and has been gradually decreasing since.
It was particularly low during the current upward move.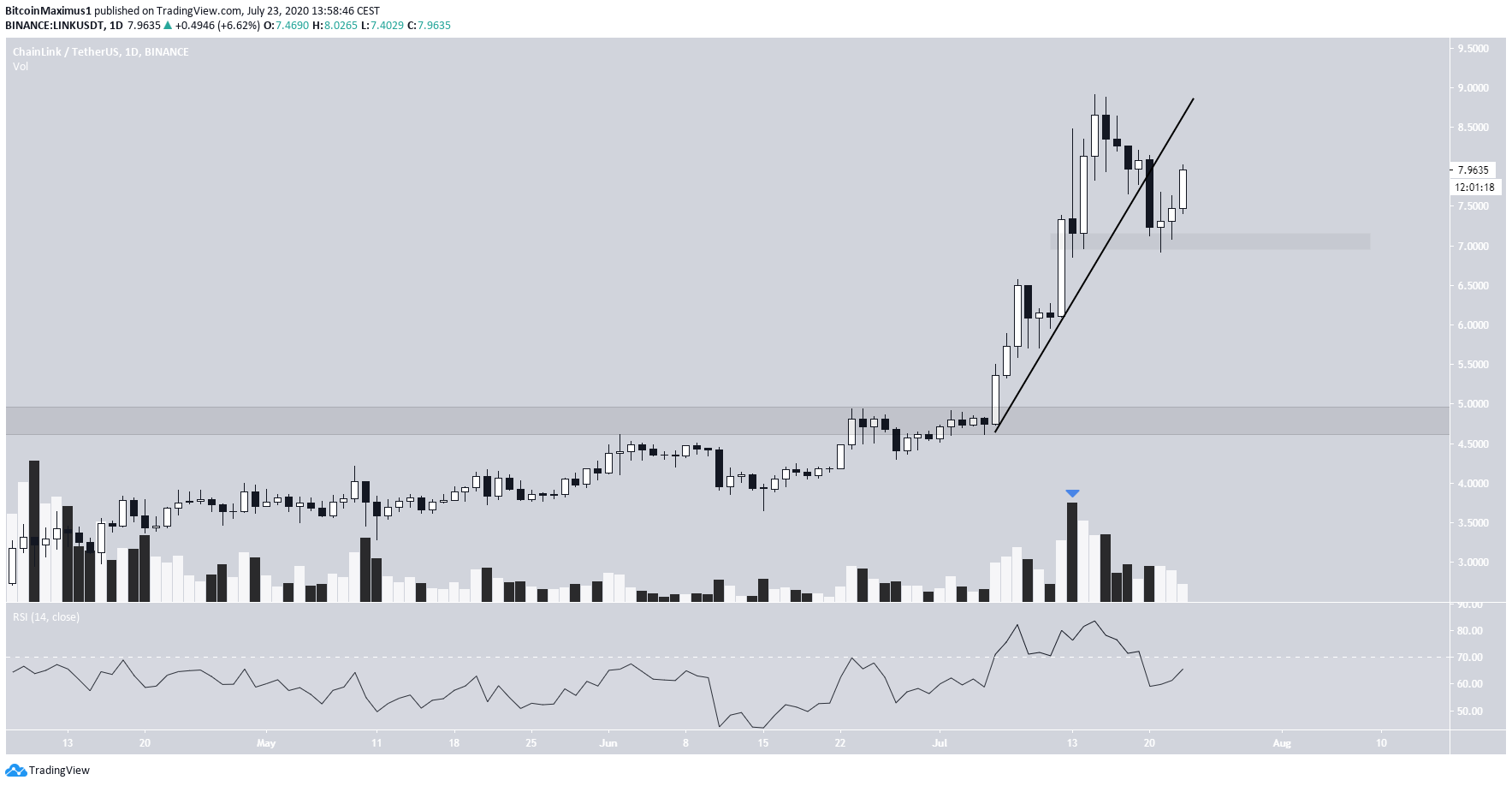 In the shorter-term, we can see that both the price and the RSI have broken out from a descending resistance line. However, volume during the current rise is quite small, resembling a retracement rather than the beginnings of a new upward move.
The closest resistance area is found at $8.1, both a previous resistance area and the 0.618 Fib level of the previous decline.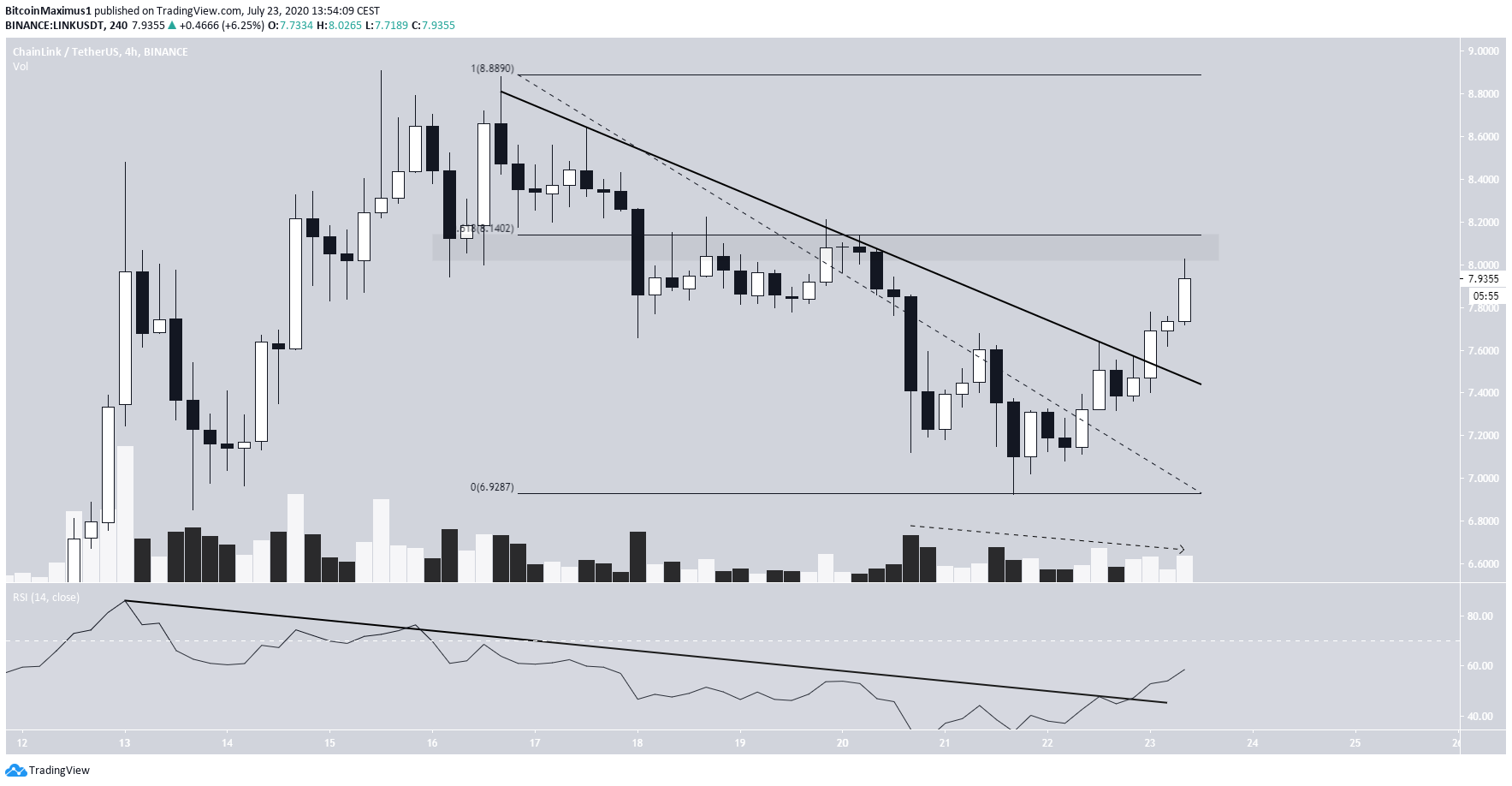 Wave Count
In our previous LINK analysis, we explained that LINK has likely reached a top:
"since the current wave 5 has extended to the 1.618 Fib level of waves 1 – 3, which is a common level for 5th wave extensions."
So, we are going to operate on the assumption that the price has already reached a top.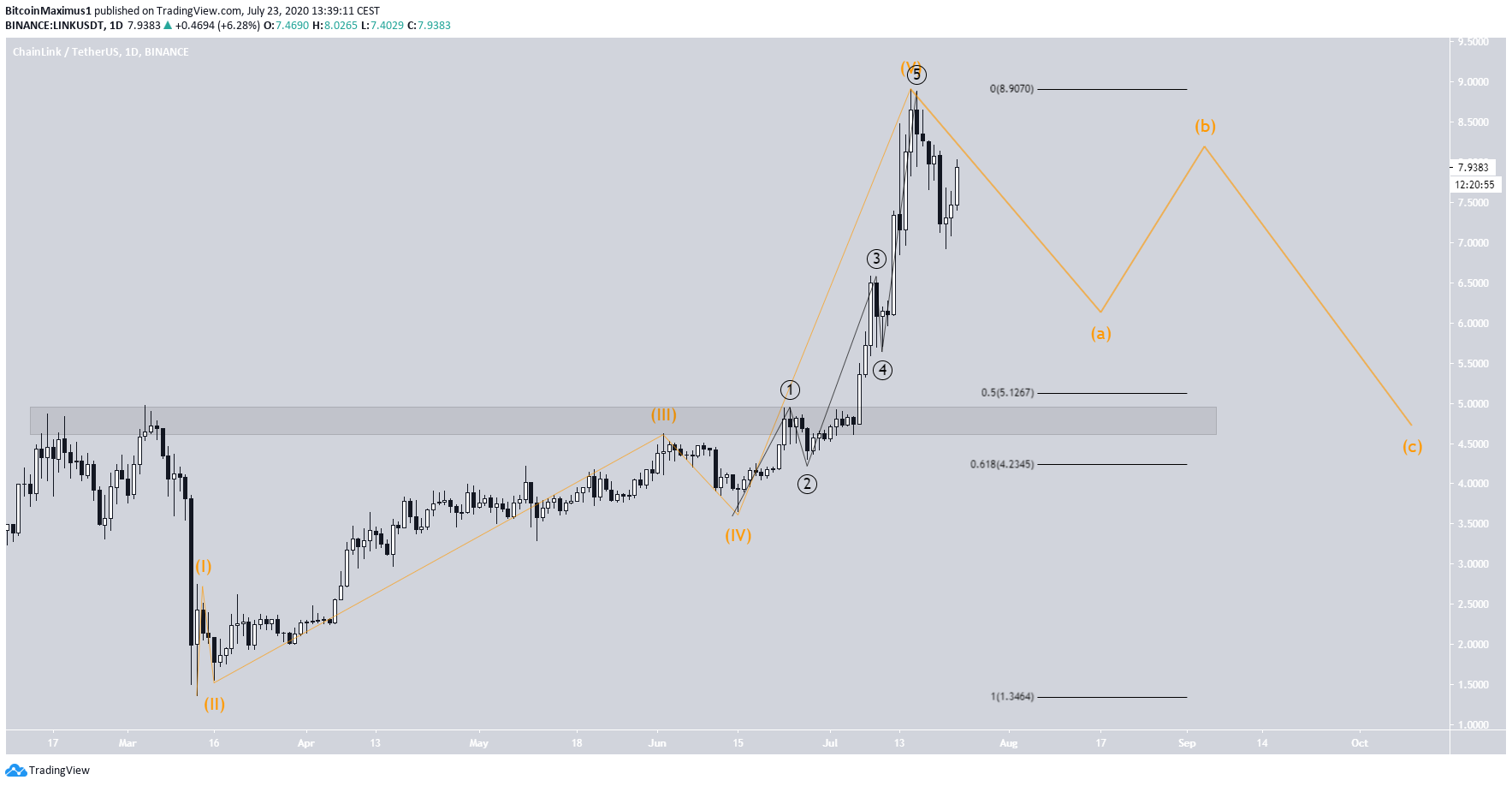 A slightly different wave count is presented by cryptocurrency trader @TheEWguy, who states that the price has one more pump towards $11 before the final fall. While this is certainly possible, since it's a valid count, we believe it is more likely that the correction has already begun.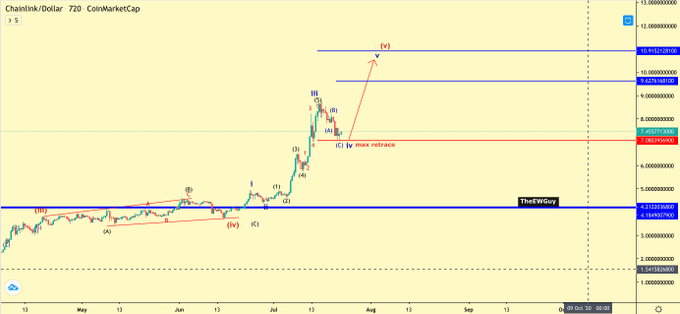 The decline since the July 16 high has taken place in three waves, labeled as A-B-C. Therefore, the retracement is likely to be sharp, reaching a minimum of the 0.9 Fib level of the entire decrease, which is currently at $8.68.
If the current move becomes impulsive, then it's likely that the alternate wave count is correct, and LINK will rally towards $11 before dropping.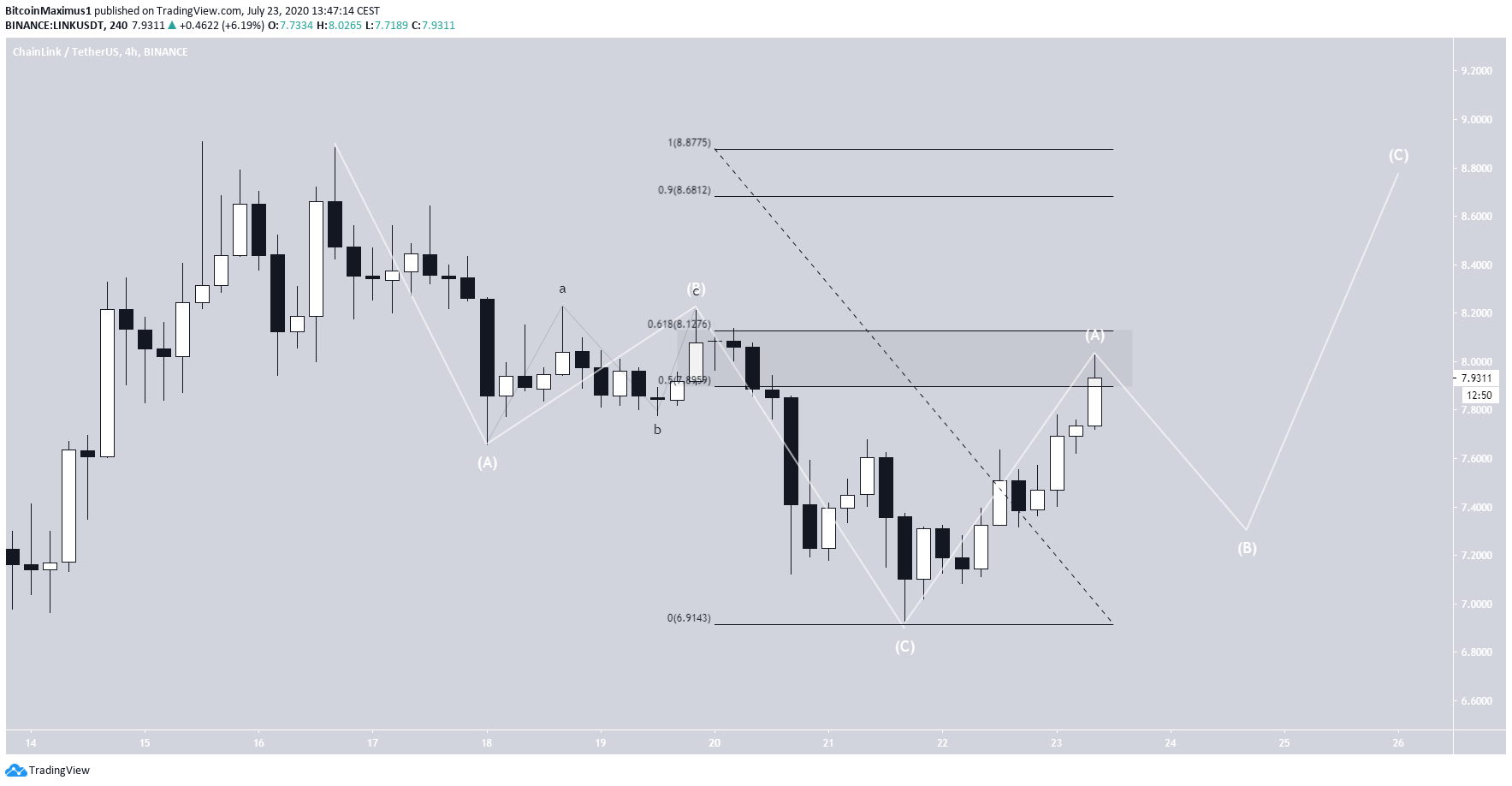 To conclude, while it's possible that LINK has already reached a top and begun a corrective period, more confirmation is required before we can state this with certainty. Nevertheless, it's very likely that LINK is very close to reaching a top, if it has not already done so.
The post Has LINK Reached a Top or Will the Price Reach a New ATH? appeared first on BeInCrypto.
Source: Be In Crypto