Binance CEO Changpeng Zhao revealed that a Binance user accidentally sent 800 BNB to a smart contract address on the Binance Smart Chain, effectively losing the coins forever.
Zhao in a tweet revealed that the user pleaded for the platform to help him recover his lost coins, which are worth $20,000. 
A guy just sent 800 #BNB ($20,000) to a smart contract address by mistake on Binance Smart Chain. It is effectively burned (permanently stuck). He's begging for our help now. We could make him whole by deducting that amount from the next burn. Should we do it?

— CZ Binance (@cz_binance) September 12, 2020
Ultimately, it appears CZ decided to help the guy out. 

To Burn or Not to Burn
Zhao's decision to ask for the community's opinion on how to resolve the issue started off as an ancillary conversation about how to deal with similar incidents going forward. While some users argued that such coins should not be refunded, in line with the immutable nature of blockchains, others argued for a more human-oriented view of the problem.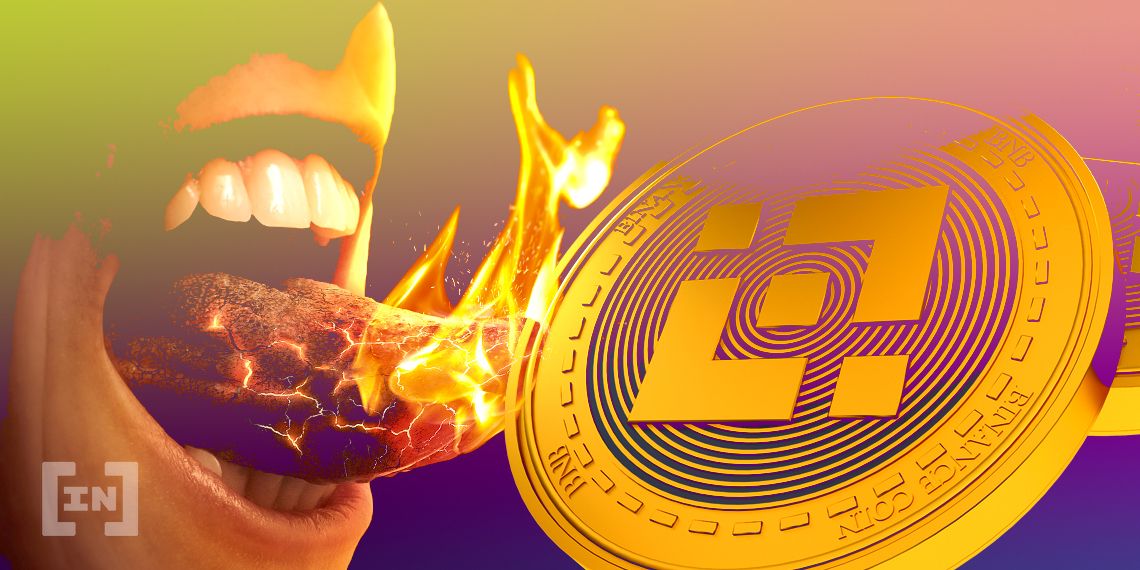 As implied by CZ, Binance had two options — go by the books and inform the user that his coins were unfortunately lost forever, or bend the rules a bit and refund him, deducting the amount from the next BNB burn. Not surprisingly, this led to a division of opinion, as some respondents preferred the ideologically pure option.
Others warned that a 'Sorry, be more careful next time' approach would only hurt the growing adoption of crypto by creating the impression that it is built around dogma instead of the needs of people. Others still simply wanted clear and definite communication from Binance outlining what its policy would be for such events in the future.
CZ said the exchange is adding a feature so the mistake shouldn't happen again.
We will implement a feature to prevent people from mistakenly sending to contract addresses we support from #Binance.

We also refunded people who inadvertently sent BNB to the smart contract address during our mainnet switch. 1 guy made $250,000 as a result. https://t.co/EviET9vwBE

— CZ Binance (@cz_binance) September 8, 2020
Growing Value Of Mistaken Transactions 
This is the second time in a matter of days that a major crypto sum has been sent to a wrong address, theoretically losing them to the sender permanently. Earlier in September, an anonymous user accidentally sent $1 million USDT to Swerve's governance contract, which at least on paper makes the funds unrecoverable.
In that instance, Tether CTO Paolo Ardoino promised to fix the million-dollar mistake if the coins were ERC-20, in which case they could be recovered. Famously, the Ethereum blockchain's 0x0 address, which is made up entirely of zeroes, contains over $635 million worth of tokens, including over $3 million in ETH.
The post Guy Accidentally Burns $20K in BNB, Binance to Take Care of It appeared first on BeInCrypto.
Source: Be In Crypto