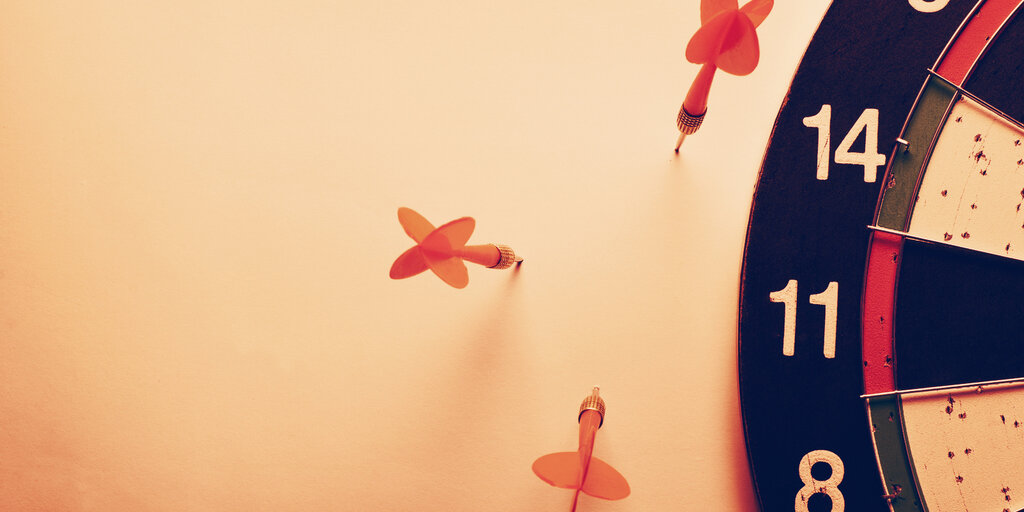 Digital assets manager Grayscale Investments has launched a new advert on US national television that promotes its various crypto trusts—but never explicitly mentions Bitcoin or other coins.
Judging by users' reactions on Twitter, the ad totally missed its mark. Apart from obvious technical issues such as poor audio balancing, which causes the background rock music to overshadow the narrator, many commenters pointed out the overall vagueness of the ad's message. Or rather the complete absence of one.
During over two-thirds of the 30-second clip, the narrator very briefly retells the history of money as a medium of exchange. He mentions barter, metal coins and "printing unlimited amounts of money" that occurs today, suddenly concluding "that's why it's time for digital currency." And that's as close as the clip comes to saying what it promotes.
The names of Bitcoin, Ethereum, Ripple's XRP and a few other cryptocurrencies were only briefly displayed for a couple of seconds at the very end of the ad—all in relation to the corresponding Grayscale's digital trusts.
Cool, but ya forgot to say #bitcoin.

— Sage James (@Sagejamess) August 10, 2020
After watching the ad, many users also noted that it generally doesn't say anything at all to a person who doesn't already know what cryptocurrencies are and how they work. The clip also hasn't explicitly stated how "printing unlimited amounts of money" correlates with adoption and the potential of Bitcoin and other cryptocurrencies.
And even at face value, the idea that printing money "is somehow always and automatically bad" is a controversial one, argued Paul Brody, global innovation leader in blockchain technology at Ernst & Young.
I really want to see blockchains succeed, but I don't want to see further amplification of the bad economic ideas that underpin bitcoin and the silly idea that somehow printing money is somehow always and automatically bad. https://t.co/zVuBcP2FgH

— Paul Brody (@pbrody) August 10, 2020
Brody added that while he lost a lot of faith in government institutions, the US Federal Reserve and the European Central Bank "have proven to be remarkably well run, transparent and resilient." He also noted that both paper and digital money are needed in today's world, as well as "a little bit of inflation."
Are you ready? @Grayscale's national ad campaign kicks off next week with a TV ad on CNBC, MSNBC, FOX, and FOX Business. We're going to brrring crypto to the masses

Media: if you want a sneak peek, get in touch with @nitWitty

— Barry Silbert (@barrysilbert) August 7, 2020
"We're going to brrring crypto to the masses," wrote Barry Silbert, the founder and CEO of Grayscale's parent company Digital Currency Group while announcing the clip last Friday.
Yet, according to most commenters, Grayscale's recent ad probably won't.

Source: decrypt