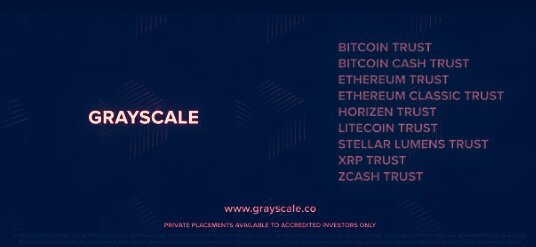 Grayscale, the huge crypto investment house, has opened public trading for shares of two altcoins funds: the Grayscale Trusts for Bitcoin Cash and Litecoin. This means that six products offered by Grayscale are now traded publicly.
The trusts, which aren't registered with the SEC, let investors have exposure to the cryptocurrencies without having to go to the effort of buying and storing the cryptocurrencies themselves. 
The news means that any accredited investors (i.e. high-net-worth individuals that meet certain criteria) can now trade shares in the trusts, marked as BCHG and LTCN. These shares are publicly traded on OTC (over the counter) desks. Investing in the funds themselves, however, requires an income of at least $200,000 a year. 
New York-headquartered Grayscale, founded in 2013, will take a 2.5% cut of the trust each year, meaning that the amount of Bitcoin Cash and Litecoin represented in its trust will dwindle over time. 
Grayscale's Bitcoin Cash Trust has $16.8 million worth of BCH under management. There is $13.5 million in Grayscale's Litecoin Trust. 
Grayscale operates several publicly traded trusts. These comprise trusts for Bitcoin, Ethereum, Ethereum Classic and the "Grayscale Digital Large Cap fund," which is composed of Bitcoin, Ethereum, XRP, Bitcoin Cash and Litecoin—the largest cryptocurrencies by market cap until Chainlink recently took the fifth position. These trusts are far larger. There is $4.9 billion in its Bitcoin Trust and $862.7 million in its Ethereum Trust, for instance. 
Though trusts are a way for investors to avoid the trouble of managing crypto, investing in crypto carries serious risks. Price volatility, market adoption, government regulation, security, tax treatment, lack of shareholder control and transfer restrictions are among risk factors mentioned in Grayscale's disclosure form. 
Alongside competitor Galaxy Digital, Grayscale is one of the fastest-growing crypto investment houses. Currently, Ethereum is leading Grayscale's growth, the firm disclosed in a call with investors last month.
The firm took in $217 million last week after its TV ad campaign encouraged viewers to invest in digital assets.
Source: decrypt