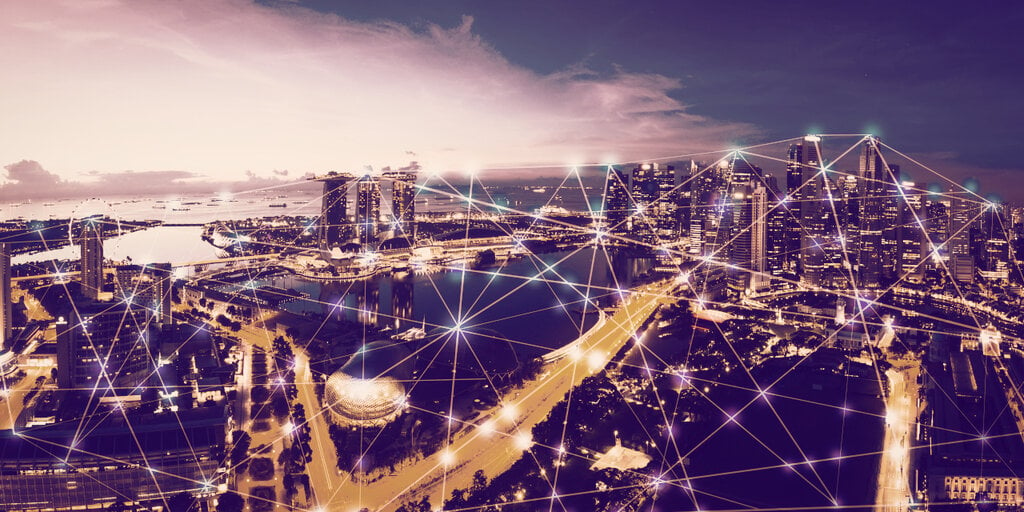 Helium, the blockchain-driven Internet of Things network co-founded by Napster creator Shawn Fanning, has officially expanded into Europe with its hotspots shipping to the region beginning in July.
European customers can now purchase the hotspots for €450 to help expand the network while earning Helium (HNT) cryptocurrency when it's used. Each hotspot serves up to a 10-mile radius via LongFi technology, allowing compatible Internet of Things devices of all sorts to connect to the Internet.
Today we are excited to announce #ThePeoplesNetwork is going global ! Hotspots are now available for purchase in Europe & Asia.

We are also launching @Helium Tabs, a new tracker exclusively for Hotspot owners in the US & Canada.

Read more from @fmong: https://t.co/Z49fZ7TmU5

— Helium (@helium) June 18, 2020
The idea is to create a low-power, wide-area network—which Helium says is already active in more than 1,000 US cities—without the need for a company or other entity to maintain it. Instead, the "people's network," as it's nicknamed, belongs to its users, who are incentivized to buy and operate Helium spots through cryptocurrency. Helium has thus far commanded more than $50 million in total investment from firms including Multicoin Capital, Union Square, and Alphabet's investment arm GV (formerly known as Google Ventures).
Alongside European expansion, the company today also announced the launch of Helium Tabs, tiny trackers that can be affixed to items to find them if lost.
Thanks to the Helium network, the Tabs offer dramatically longer-range connectivity than existing Wi-Fi and Bluetooth trackers. Meanwhile, hotspot operators will earn HNT tokens every time a Helium Tab connects. Existing hotspot owners in the US and Canada will be able to order up to 10 Tabs, which begin shipping this summer at a price of $49 apiece.
"We're excited to launch Helium Tabs at a time where we've seen incredible growth of The People's Network across North America," said Helium CEO and co-founder Amir Haleem, in a release. 
"We could not have accomplished what we have done, in such a short amount of time, without the support of our partners and our incredible community. We look forward to launching The People's Network in Europe and eventually bringing Helium Tabs and other third-party IoT devices to consumers there," Haleem said.
Helium has rapidly expanded since launching its first test network in Austin, Texas last August. The Helium service is now live in more than 1,000 US cities, covering more than 700,000 square miles, according to the company. Once deployed, hotspots automatically communicate with each other and extend the overall reach of the network.
Companies such as Nestle, Agulus, and Conserv use Helium technology to monitor connected devices such as office refrigerators, smart dog collars, and agricultural equipment. 
Source: decrypt