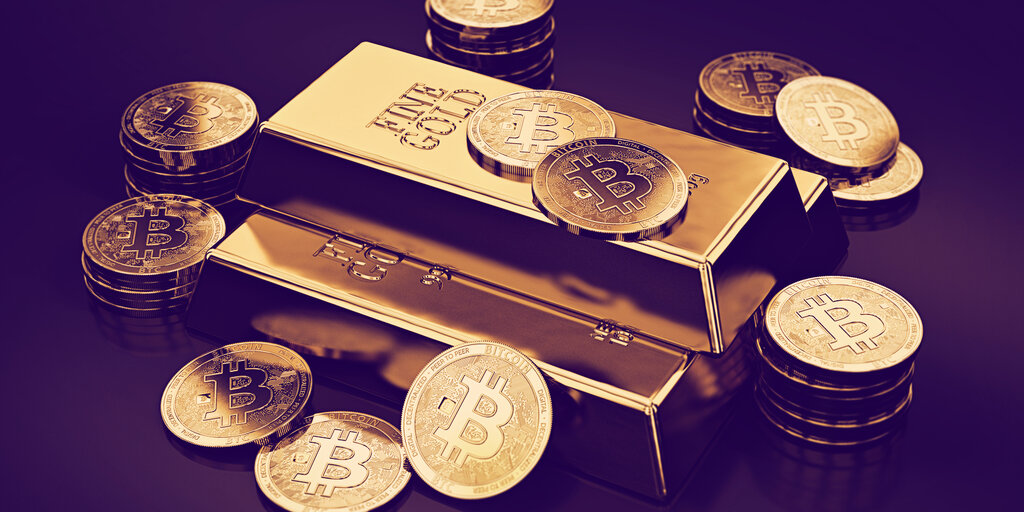 The price of gold is soaring as investors flock to the safe-haven asset. Bitcoin, on the other hand, refuses to budge. 
Digital gold, AKA Bitcoin, has struggled to push past the $10,000 mark since its incredible recovery following Black Thursday, when Bitcoin's price was cut by around 40% in a couple of days.
Gold, however, is having a ball—hitting a nine-year high of $1,817 per ounce on Wednesday. 
BullionVault, a London-based online platform for trading physical gold, said that net demand for gold is breaking records. BullionVault holds over 40 tonnes of gold—worth over $2.5 billion. 
Gold has typically been seen throughout history as a safe haven asset—performing well when other currencies or commodities are doing poorly. Investors flocked to the asset when COVID-19 wrought havoc on economies around the world. 
Governments printing more money is another reason why investors are eying up bullion, the founder of Bridgewater Associates's hedge fund, Ray Dalio, told Bloomberg this week. 
So what about Bitcoin? 
This month, Galaxy Digital's Mike Novogratz said in a CNBC interview that although Bitcoin has the potential to outplay gold, its volatility means that, at least for now, investors should hold onto the yellow metal. 
That being said, a commodity analysis from Bloomberg last month said that along with gold, Bitcoin was also set to outperform other commodities in 2020. 
In the bigger picture, things have been going well for Bitcoin. 
Despite its ups and downs this year, last month the asset's price was up 32% YTD—meaning it had massively outperformed gold, which was up just 16% YTD. 
The views and opinions expressed by the author are for informational purposes only and do not constitute financial, investment, or other advice.
Source: decrypt