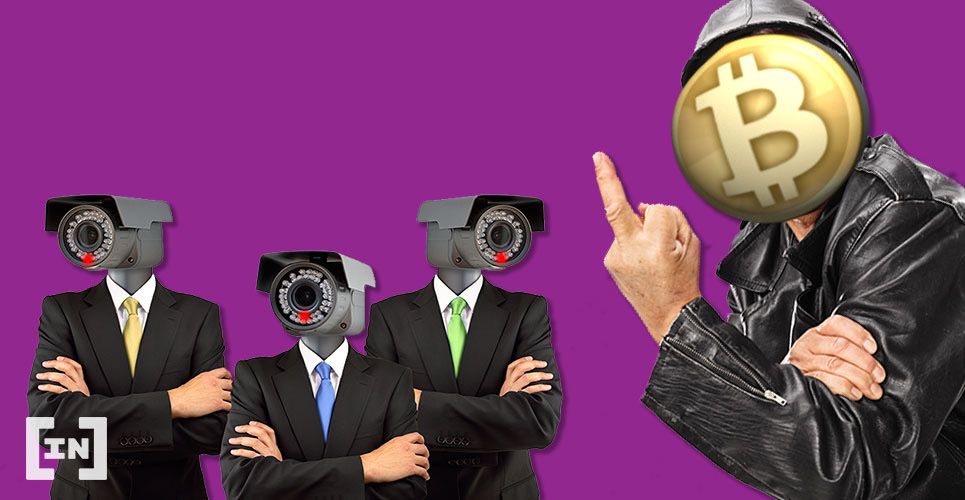 Last week, possibly the most widespread scam using Bitcoin and other cryptocurrencies occurred.
Hackers compromised the security of the hugely popular social network Twitter and took control of several high profile accounts. They proliferated a familiar scheme on a scale not seen before.
It has since emerged that leading cryptocurrency exchanges blacklisted addresses associated with the scam, putting a serious dent in the profitability of the scheme.
However, this once again raises questions about the power that exchanges wield. Effectively they become the owners of deposited crypto and can censor at will.
Twitter Hack: The Background
On July 15, BeInCrypto reported on a widespread scam aimed at parting gullible cryptocurrency investors from their stash. Hackers used the high profile Twitter accounts to promote various fraudulent giveaways.
Many of the compromised accounts included influencers in the cryptocurrency industry. Among them were the verified profiles of Changpeng Zhao and the Binance exchange, the Gemini trading platform, Tron founder Justin Sun, and others.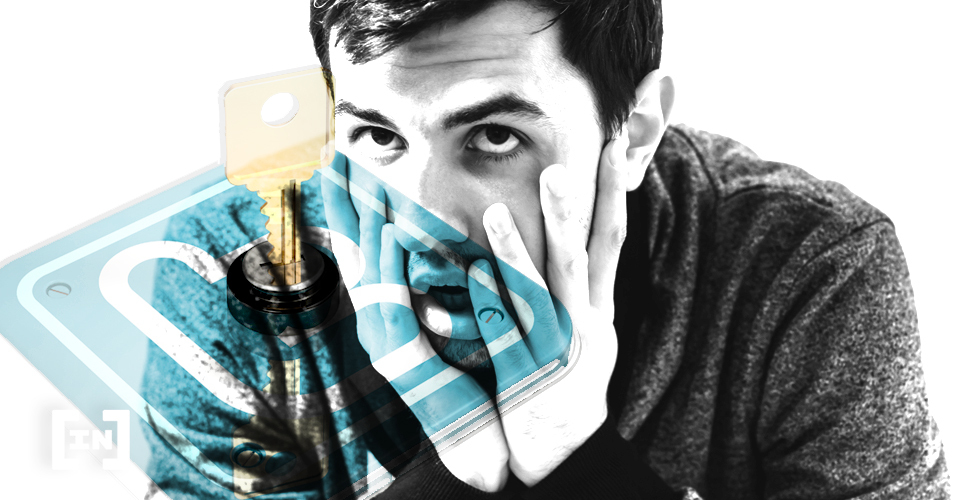 Most of the hacked tweets referenced a fake company dubbed 'CryptoForHealth.' This common scam claimed to celebrate partnerships between CryptoForHealth and various Twitter users by offering followers the opportunity to take part in a 5,000BTC giveaway.
As usual, potential victims had to send cryptocurrency to an address with a promise to receive a larger amount in return. Of course, those duped would never receive anything back.
Hackers also targeted the profiles of other notable Twitter influencers not active in the crypto space. Elon Musk, Bill Gates, and U.S. presidential hopeful Joe Biden were among their number.
Compromised accounts claimed they were suddenly "feeling generous" in the face of the ongoing COVID-19 crisis and would generously distribute some cryptocurrency.
Cryptocurrency Exchanges Thwart Twitter Scammers
Coinbase, a custodian of large cryptocurrency holdings, responded quickly to the Twitter hack. The high profile digital asset exchange promptly blacklisted addresses associated with the scam, prohibiting users from taking part in this clearly too-good-to-be-true 'giveaway'.
According to a Forbes report, Coinbase prevented over 1,100 of its users from sending more than 30 BTC to Bitcoin addresses associated with the scam.
Of the many that tried and failed, 14 unlucky individuals did manage to contribute a total of $3,000 worth of Bitcoin to the hacker's pot before Coinbase clamped down. The report states that other notable exchanges also blocked users from making transactions as the saga unfolded.
Twitter Hack: Familiar Scam, New Sophistication
These hacks are obviously not new. However, the incident does display a greater degree of sophistication than previous efforts.
BeInCrypto has reported several times on fake Twitter accounts impersonating both crypto and non-crypto personalities. The scam is always the same: they'll send back more crypto than what they receive.
In fact, for a long time, Ethereum founder Vitalik Buterin felt it prudent to add a disclaimer to his own Twitter handle declaring that he wasn't and would never be giving away any Ether.
This particular incident, however, had the authenticity of multiple verified Twitter blue ticks. Undoubtedly, this greater air of legitimacy was responsible for the siphoned funds.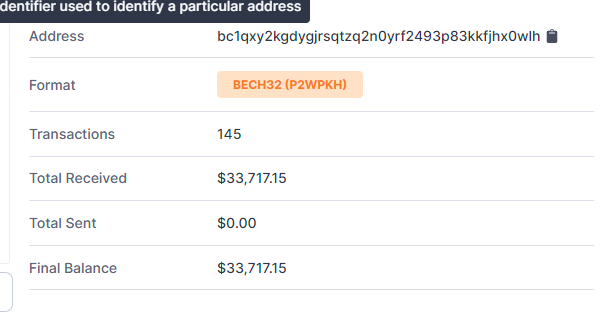 Ceding Protection at the Cost of Freedom?
On the surface, limiting the damage caused by such scams does seem noble. Potential exchange victims will no doubt be thankful for the quick response from Coinbase. However, this policy raises an issue at the heart of the cryptocurrency industry.
Blocked Coinbase users had their financial freedom restricted, something that champions of blockchain technology stand staunchly against.
One of the groundbreaking features of digital currencies like Bitcoin is that they can be used in an entirely permissionless fashion. With no middleman present, nobody on the planet has the power to stop a transaction. And this, of course, enables tremendous freedom.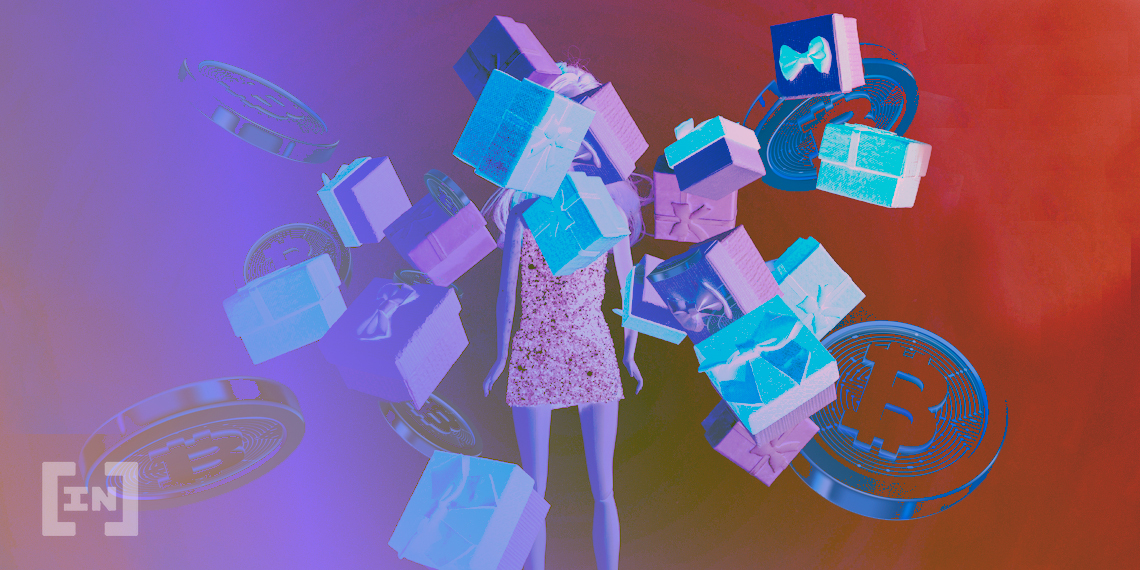 In this particular incident, the exchanges acted in the interests of their users. But it does beg a question: what if the exchanges censored transactions in a way that was not in their interest?
BeInCrypto has previously reported on such occurrences. For example, leading exchanges have started policing users who use so-called coin-mixing services. Late last year, reports emerged of a Singaporean Binance user who had their transaction blocked based on previous Wasabi Bitcoin wallet use.
Wasabi has a builtin coin-mixing service to enhance its users' privacy. More recently, Coinbase has been working with various U.S. authorities. No censorship-related activities have yet emerged, however, the potential implications caused plenty of outrage among crypto industry observers.
With Great Power Comes Great Responsibility
Never before has the world known a digital payment network that empowers the end-user with complete control over their transactions. Traditional networks routinely censor users, sometimes on seemingly noble grounds. Other times, less so.
Perhaps the first-ever incident that brought Bitcoin into the mainstream was related to this. In 2010, the U.S. government pressured PayPal, Visa, and MasterCard into prohibiting transactions to the whistleblowing service WikiLeaks [BBC].
This forced Wikileaks to appeal for Bitcoin donations. The morality of this censorship is far more questionable compared with the recent Twitter hack. However, both highlight the importance of that historic crypto meme:
"Not your keys, not your Bitcoin."
Had the Wikileaks saga occurred today, it's highly likely that cryptocurrency exchanges would have felt similar pressure to block transactions to whistleblowers at the request of the U.S. government.
The incident also clearly demonstrates that not everyone invested in crypto is capable of using the immense financial freedom that Bitcoin enables responsibly. Had it not been for the fast Exchange policing, thousands of users may have fallen victim to the scam.
Conclusion
The rapid appreciation of Bitcoin and other cryptos has made some people incredibly wealthy in a very short space of time. The industry has thus attracted many desperate individuals hoping to "get rich quick" with minimal effort.
Many newcomers are therefore not aware of the historical proliferation of such scams. Others may well be but were nevertheless blinded by the verified Twitter accounts.
A Bitcoin purist might well argue that some individuals need to learn monetary responsibility the hard way. This will inevitably mean that they lose funds to scammers. However, this "tough love" may also hinder the wider adoption of the technology.
Many victims may decide to turn their backs forever on the decentralized financial revolution. On the flip side, centralized censorship arguably removes the most revolutionary quality that crypto has to offer.
Again, the ultimate responsibility of cryptocurrency use lies with the end-user. Those who feel ill-equipped to handle their own monetary sovereignty should probably use custodian services like exchange wallets. Of course, they should do so knowing that these services come with their own set of risks.
Exchange hacks, last year's Quadriga CX debacle, and future potential censorship are just some examples of the heavy price that users may pay for trusting third-parties.
The post Freedom vs Protection: Should Crypto Exchanges Censor Transactions? appeared first on BeInCrypto.
Source: Be In Crypto