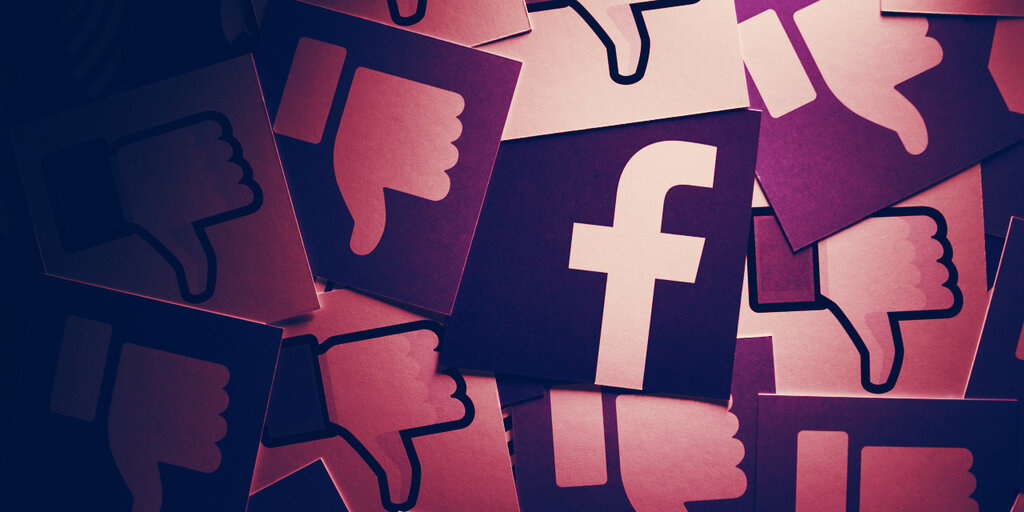 The social media giant has announced the release of its own prediction platform, Facebook Forecast. Launched in Beta this week, Facebook Forecast allows community members to make predictions on future events.
Currently, the prediction market industry is dominated by crypto-powered platforms, most notably Augur. Forecast follows a similar model: It polls users on a range of forward-facing issues, rewards a participatory audience with social credit, and publishes the survey results on its platform. 
"Smart," tweeted crypto entrepreneur Fred Ehrsam on the news. 
Facebook wades into prediction markets. Smart.

While crypto will be the substrate for prediction markets over time, good chance they start as a game with social status and evolve into real money later.

h/t @dwr https://t.co/iYGOOaH5ta

— Fred Ehrsam (@FEhrsam) June 25, 2020
But unlike Augur, users can't yet wager on the results. Facebook could, in future, incorporate its stablecoin, Libra, or existing payment options on WhatsApp.  
Competition with crypto prediction markets
Prediction markets using cryptocurrencies are still at the nascent stage. Augur is about to launch in its second version, integrating two cryptocurrencies, MakerDAO's DAI and 0x (ZRX); an off-chain scaling solution, fiat on-ramps, and other upgrades—all in time for betting ahead of the US election in November.
Meanwhile, crypto exchange, Waves, has hosted prediction events about the coronavirus pandemic in April.
Facebook Forecast will focus on COVID-19 predictions
To start with, Facebook Forecast is targeting the health, academic, and research communities in the US and Canada. It has invited its members to contribute predictions about the COVID-19 pandemic.
They will be asked to respond to community questions such as "When will most U.S. residents be treated with a COVID-19 vaccine?"
But despite only being Beta, Forecast has been already criticised for encouraging researchers to discuss findings in public before they've had results peer-reviewed by the scientific community. Something that has been on the increase during the recent COVID-19 epidemic. 
Source: decrypt