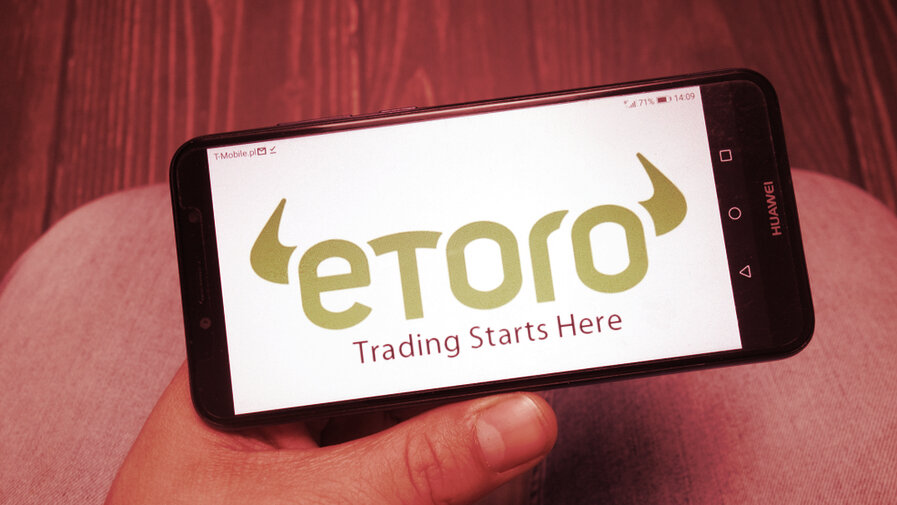 Cryptocurrency exchange eToro has warned customers that trading limits may be put in place due to a surging demand for cryptocurrencies. 
Bitcoin may have crashed by over $10,000 in a single day this week, but growing demand for cryptocurrencies has surged to such a height that eToro has had to warn customers to temper their trading expectations on the exchange. 
"We are seeing extreme conditions in crypto markets," Katie Evans, global PR and communications manager at eToro, told Decrypt, adding, "If the demand for crypto continues we might once again see liquidity issues in crypto markets." 
In the first 11 days of the year, eToro had over 380,000 new users register with the exchange. 
"Our experience of the 2017 crypto rally means that we understand the possible consequences of extreme volatility in crypto markets," Evans said, adding, "We want to ensure that our clients fully understand the possible risks." 
The risks might include the fact that Bitcoin's price appears to be in a precarious position, recovering up to near all-time highs after dropping by $10,000 earlier this week. 
Some Bitcoiners believe the cryptocurrency is back where it was in early 2017, when several price corrections paved the way to what became what was then an all-time high in price. 
BTC retracements and dips during the 2017 bull run ranges around 30-40%. Expect the same during this bull run.
Great time to buy on the lows! #BTC $BTC #bitcoin pic.twitter.com/Y1R0F7S9SA

— Moonlight (@g_guzardus) January 11, 2021
Others however, think Bitcoin is facing a situation similar to the end of 2017, when a price surge was quickly followed by a huge crash. 
Baboons. pic.twitter.com/lgWMQyA4r6

— 0x_Infinitum (@CryptoMessiah) January 13, 2021
Either way, those hoping to trade will need to find enough liquidity to do so.
Source: decrypt