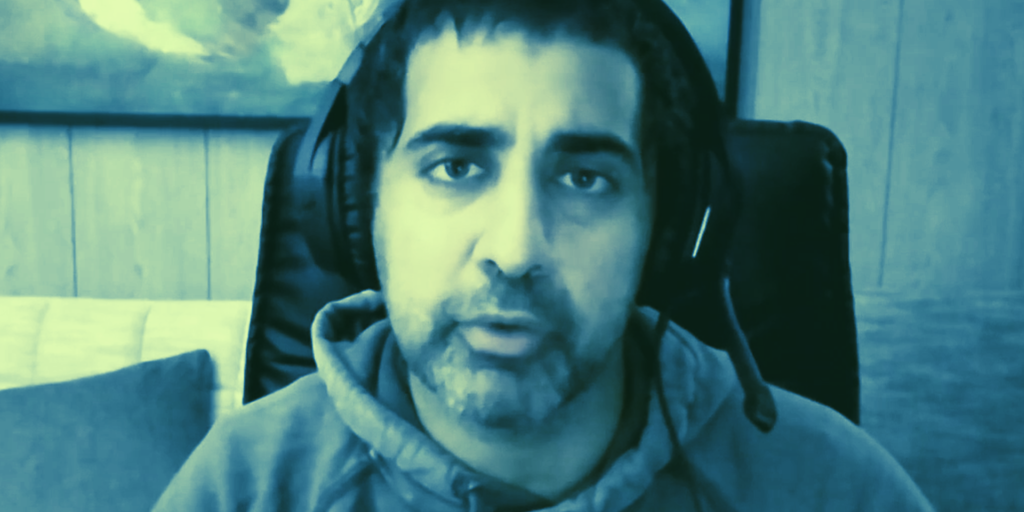 If there's one thing that Bitcoiners and other crypto folks don't like, it's Big Brother. 
But the former CTO of the popular US cryptocurrency exchange Coinbase thinks that's exactly what the American public may need to put up with to help stem the spread of the new coronavirus.  
"I'm in favor of crypto and decentralization, but I am also a pragmatist," Balaji Srinivasan told hosts Michael Casey and Laura Shin during an interview at Coindesk's Consensus Distributed conference today.
Srinivasan used his time to mainly speak about COVID-19, which will not be surprising to anyone who follows the angel investor on Twitter. Srinivasan has for months been relentlessly warning people to take the coronavirus seriously.
"It was the lockdown at Wuhan that made me, as well as other people, aware that this could be a very big deal, because the Chinese government doesn't usually do things like that," he said.
Many countries have already contained COVID-19 in a few weeks.

Not infinite lockdown. Nor reopening too soon. Get new cases to zero and then keep the reproduction number below one.

These green zones will have better economies and healthier populations in the long run. pic.twitter.com/m1ZvwwUZR1

— Balaji S. Srinivasan (@balajis) May 4, 2020
The next step in getting the virus under control? Aggressive testing and tracing, said Srinivasan, which is something for which the government of South Korea has been applauded. That is only because the country accepts a heavy use of surveillance technology, notably CCTV and the tracking of bank cards and mobile phone usage. More liberal countries such as the US may be much less willing to accept these types of measures. 
Srinivasan thinks we may have to swallow the bullet. And he doesn't see a quick blockchain fix to the problem. 
"It is easy to get a centralized solution up and working in a short period of time in a pandemic and an emergency," he said. And the surveillance apparatus is already in place.
The NSA is already surveilling Americans, said Srinivasan, and has been since at least 2014—that was after NSA whistleblower Edward Snowden exposed the agency's data collection tactics. "So at least, we should get some benefit out of that," he said.  
He argued that the key is not to position contact tracing as a bad choice in a vacuum. Instead, the public ought to consider it a less bad choice, given the spectrum of bad choices that are available.
"It is basically like fighting a war," he said. "Once you are in peacetime, you can hopefully back off on these kinds of policies—and if not use crypto to decentralize."  
He didn't spell out how cryptocurrency would help people backtrack from heavy surveillance, however. But then again, it was a short interview.
Source: Decrypt Ex-Coinbase CTO: Government surveillance is a necessary evil