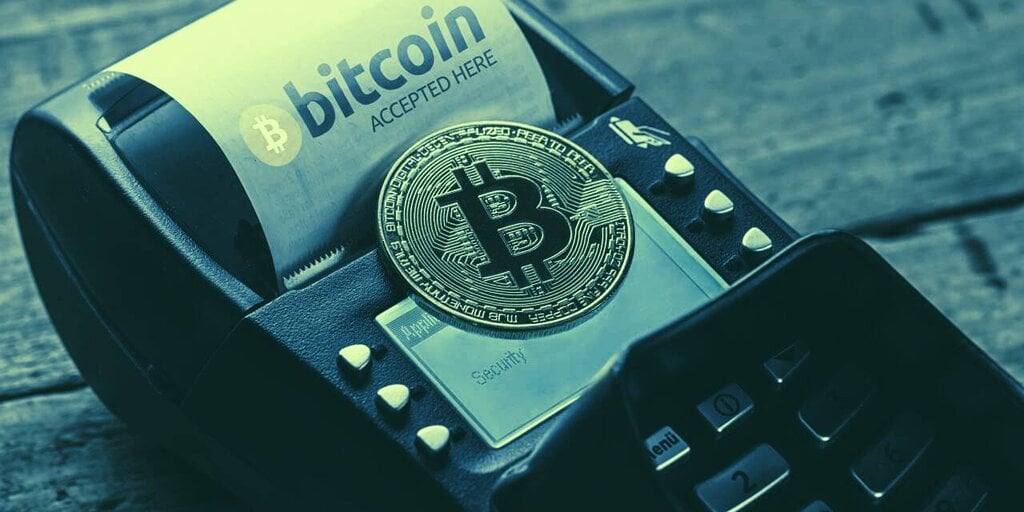 Among retail investors, Bitcoin (BTC) is often regarded as a speculative instrument that may be poised for growth in the future.
But Bitcoin was actually designed to be a decentralized payment method, enabling holders to manage their own finances and make purchases without relying on government-issued fiat currencies.
Although Bitcoin doesn't have the same level of penetration as fiat currencies when it comes to everyday spending, there are already a surprising number of places where you can pay for your purchases with Bitcoin. So with that in mind, here are some of the best ways you can use your Bitcoin the way Satoshi Nakamoto intended—by spending it!
A VPN
Given that they're all about protecting your online identity, it's not surprising that virtual private networks (VPNs) were one of the first services to start taking payments in Bitcoin. There are plenty to choose from if you're looking to pay for your VPN with Bitcoin. 
NordVPN, Surfshark, ExpressVPN, Cyberghost and ProtonVPN are among the reputable VPN providers that accept Bitcoin payments. It's worth noting, of course, that buying your VPN with Bitcoin won't be completely anonymous; crypto forensics firms and governments can track payments with varying degrees of effectiveness, and most exchanges operate KYC policies.
Your next vacation
Though the coronavirus pandemic has put a dampener on most people's vacation plans, holiday destinations around the world are now beginning to cautiously open up. That means it's now the perfect time to book your next vacation, while flight tickets and hotel rooms are still selling for cheap.
Travala is a platform that makes it possible to do just that. Through Travala, you can book hotels in over 2 million destinations worldwide, and flights from over 600 different airlines using Bitcoin and a variety of other cryptocurrencies as a payment method.
Booking flights and hotels with cryptocurrencies tends to be slightly more expensive than paying with a credit card on most platforms, but Travala does provide a best-price guarantee, meaning it will match or beat any competitor's price for the same offer.
The world's "first" Bitcoin watch
If you're tired of your old Casio and you've got some Bitcoin laying around, then you'll be pleased to hear that it's now possible to purchase a new timepiece using BTC.
Among the available options, the Franck Muller Steampunk Limited Edition Encrypto Watch stands out as one of the most exorbitant. For a cool $17,380, you can get your hands on one of a limited run of 250 timepieces, featuring a steel case and rose gold dial.
The watch is engraved with a QR code address from the genesis block, and a unique public address etched on the dial with a sealed USB containing the private key to this address.
If like us, you find the Encrypto to be "slightly" out of budget, then luxury online watch retailer BitDials may have something more in your price range—offering a range of Tag Heuer, Cartier and Breitling watches for under $3,000.
Gold
Bitcoin's sometimes called "digital gold," but you can also buy the real stuff with it.
Bitgild and the European Mint will both happily let you spend your Bitcoin on physical gold (or, indeed, silver or platinum) in the form of bars or coins. The European Mint accepts payments through BitPay, with a 1% handling fee, while Bitgild lets you pay from your Bitcoin wallet, or directly from an exchange.
Video games
Back in 2017, Steam, the largest digital game marketplace, dropped support for BTC, but that doesn't mean it's no longer possible to buy video games with Bitcoin. 
Our USD-paying customers can now use Bitcoin! Check out our FAQ with all the details http://t.co/xwHSVgzQi5

— Green Man Gaming (@GreenManGaming) December 4, 2014
Through Green Man Gaming, you can buy Steam keys with Bitcoin and can purchase digital versions of practically any game—including those for Xbox, Playstation, and Nintendo consoles using cryptocurrencies. These are often cheaper than retail prices too. 
Alternatively, both Xbox and Playstation Network directly accept Bitcoin as payment for games, subscriptions, and other services, while the popular digital storefront and charity-focused game bundle provider Humble Bundle also takes BTC as payment for all packages and products listed in US dollars (USD). 
Artwork
If your wall's looking a bit bare, you could do worse than buying a work of art with Bitcoin. One option is Singulart, an online art store that offers free worldwide shipping and returns on all orders, and accepts payment in Bitcoin. Through Singulart, acclaimed and emerging artists are able to offer their paintings, drawings, sculptures, and other works of art for sale through the online gallery.
Huge thanks to @WeSingulart These 4 pieces are sold, finding homes in Germany, Taiwan and Hong kong. #thankful #art #artist #artwork #painting thank you for supporting my little business. I feel very fortunate that I can still work. #staysafe #BeKind pic.twitter.com/QvAVIzqkQ8

— @ArtandArtyThing (@ArtandArtyThing) March 24, 2020
Most of the art sold on the platform inclines towards the pricier end of the spectrum, but we were able to find several impressive works for under £250 (~$310)—and the platform features an eBay-style "make an offer" feature, which lets you throw down an offer that may or may not be accepted.
If you're looking to purchase art as an investment, Maecenas might be closer to what you are looking for. Maecenas is a platform that tokenizes and sells fractions of great works of art. These tokens represent fractional ownership of the work of art and can be traded at any time. As Decrypt previously reported, the platform recently tokenized a piece by Pablo Picasso, which was then sold for cryptocurrency.
Practically anything else
One of the most common gripes among cryptocurrency holders is that they can't shop with their favorite brands or retailers using digital assets.
While it's true that you can't spend your Bitcoin at Amazon just yet, there are some online retailers who accept Bitcoin as payment. Overstock.com is one of the biggest retailers who'll let you pay with Bitcoin, with a vast selection of products taking in home decor, pet supplies, kitchen appliances and make-up on sale.
Tech retailer Newegg.com also accepts Bitcoin; while it started out selling computer parts and electronics, it's branched out and now sells a wide range of products, including clothing, health and wellness, and home appliances.
Of course, there's another way to shop with Bitcoin, even at retailers who don't accept payment in crypto, by purchasing gift cards using cryptocurrencies. A wide variety of reputable platforms now exist for this very purpose, including Bitrefill and Gyft—both of which allow you to purchase gift cards for eBay, Uber, Starbucks, Amazon, Walmart, and thousands of other retailers using cryptocurrencies.
Just paid for date-night with Bitcoin using my new #CoinbaseCard @coinbase pic.twitter.com/COdxv9lWJA

— Joseph-Daniel (JD) Millwood (@cryptoMoJoe) April 12, 2019
Alternatively, you can sign up for an account with one of the many providers that now offer crypto debit or credit cards, such as Coinbase, BitPay and (eventually) Binance. These can be loaded up with crypto, which can then be used in-store and online just like a regular payment card.
It might be an imperfect solution, but for now, there are few alternatives.
Source: decrypt