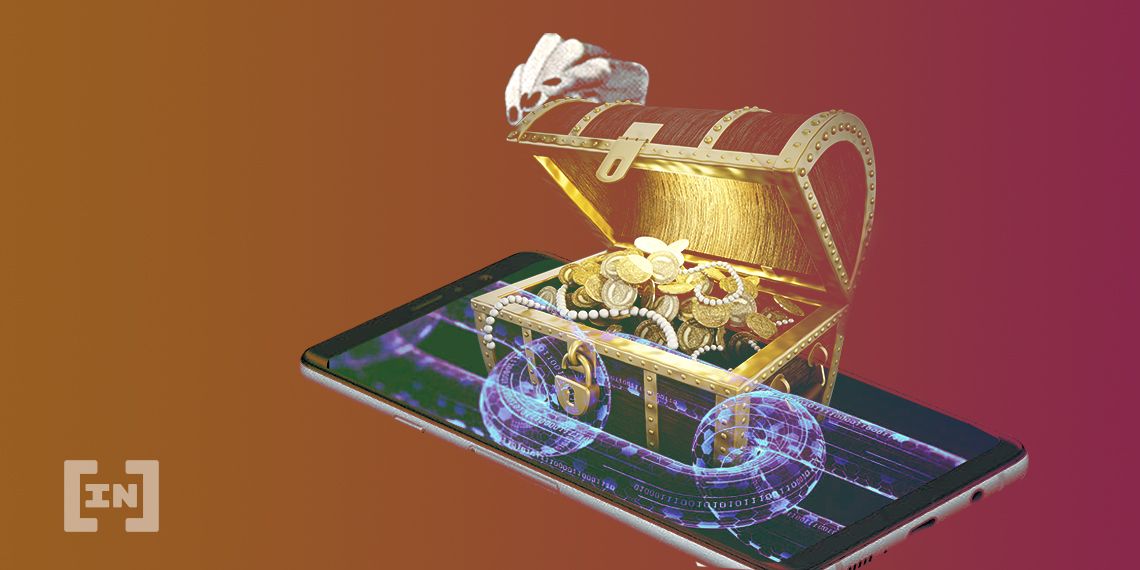 The amount of Tether that has been printed this year has not gone unnoticed. Most of it is based on Ethereum, which has started to have an effect on where ETH is locked up.
There is now so much Tether out in the markets that it temporarily eclipsed XRP in terms of market capitalization recently. This made USDT the third-largest crypto asset on the planet, with a total market cap of over $8 billion at the time.
It seems like not a week has gone by recently without the Tether Treasury churning out more USDT. So far this year, its market cap has surged 55%, with an additional $2.3 billion worth of dollar-pegged Tether tokens flooding the markets.
Tether on Exchanges Reaches Record Levels
The majority of Tether currently produced is based on the ERC-20 Ethereum token standard. Senior research analyst Elias Simos [@eliasimos] has noticed that there is now more Ethereum on some exchanges than locked in the entire decentralized finance ecosystem.
There is now more $ETH locked in Bitfinex than in the whole of DeFi. Since mid-March, the balance of ETH on Bitfinex has increased from ~2.5M to ~4M ETH. Over the same period, ~3B Tether has printed on the Ethereum chain. Is Tether eating Ethereum…?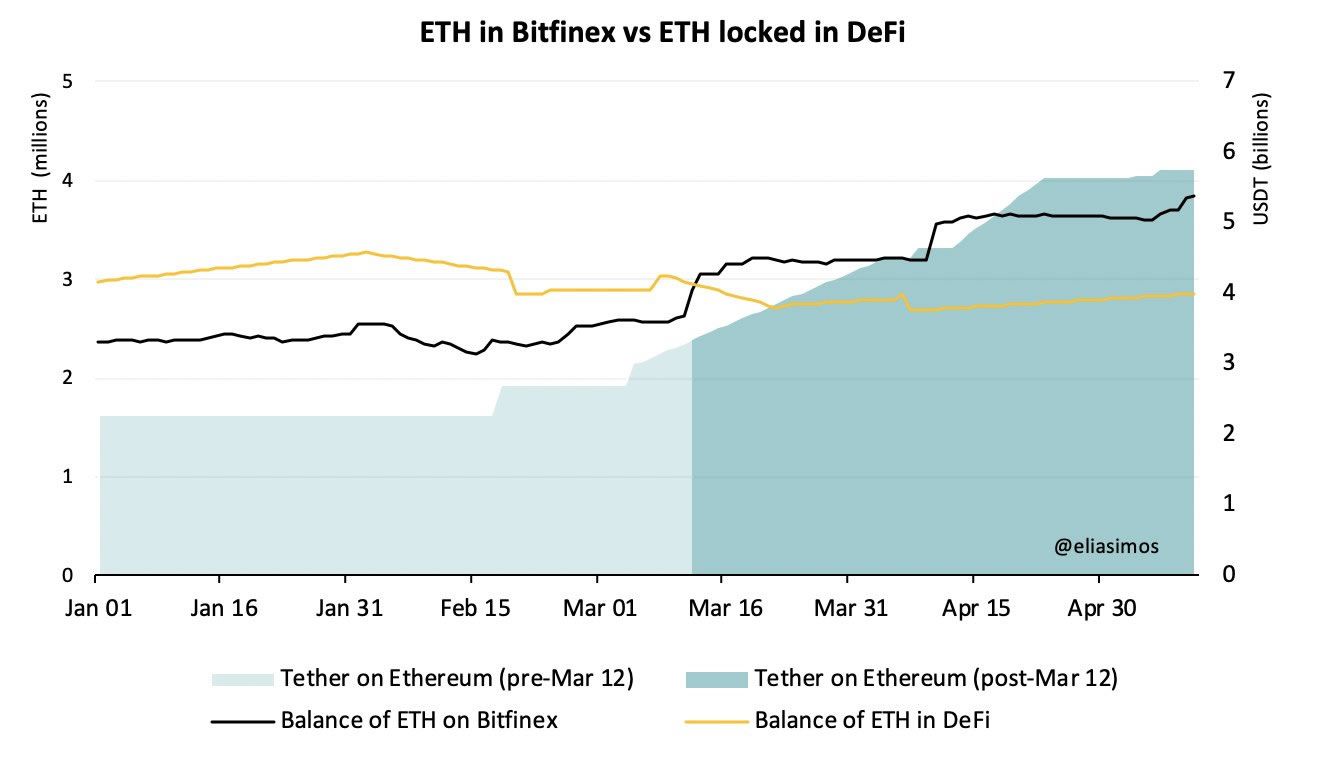 The sister firm of Bitfinex produces Tether, so it is no surprise that so much of it is stored at the exchange. Both companies have been the subject of civil lawsuits and investigations by US regulators over alleged fraud and market manipulation.
While the balance of Ethereum and Tether on Bitfinex is increasing, the opposite appears to be happening to its Bitcoin holdings.  As recently reported by Beincrypto.com, BTC held by Bitfinex has plummeted 50% over the past two months.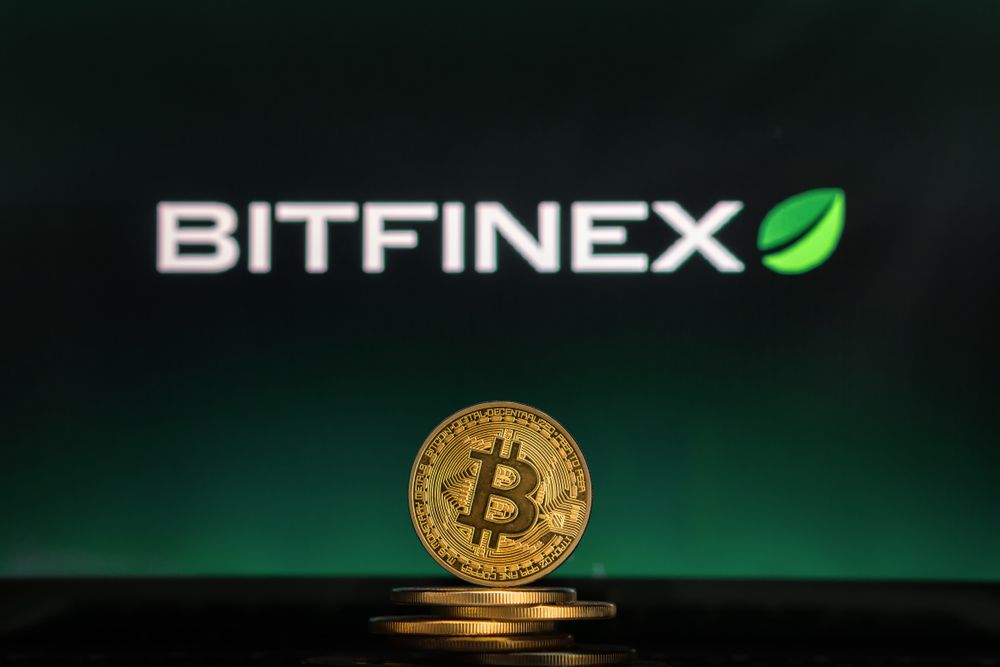 Ethereum on DeFi
The amount of Ethereum currently locked into DeFi markets is now a long way below that held on Bitfinex. According to Defipulse.com, it has been on a downward slide since its peak in early February and is currently at 2.7 million ETH.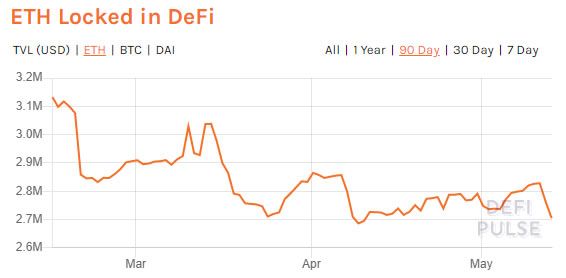 The ETH lockup figures are generally correlated with the price of the crypto asset, which has slumped back below $200 again in the market-wide post halving crunch.
Tether, and other ERC-20 stablecoins and crypto tokens, are consuming more of the Ethereum network than ever before, but that is not necessarily a bad thing.
According to researcher Ryan Sean Adams [@RyanSAdams], this feat has been achieved in just three years or so, which solidifies Ethereum's role as the foundation of a new decentralized financial ecosystem.
The post Ethereum Locked on Bitfinex Tops DeFi Market as USDT Printing Soars appeared first on BeInCrypto.
Source: Beincrypto Ethereum Locked on Bitfinex Tops DeFi Market as USDT Printing Soars