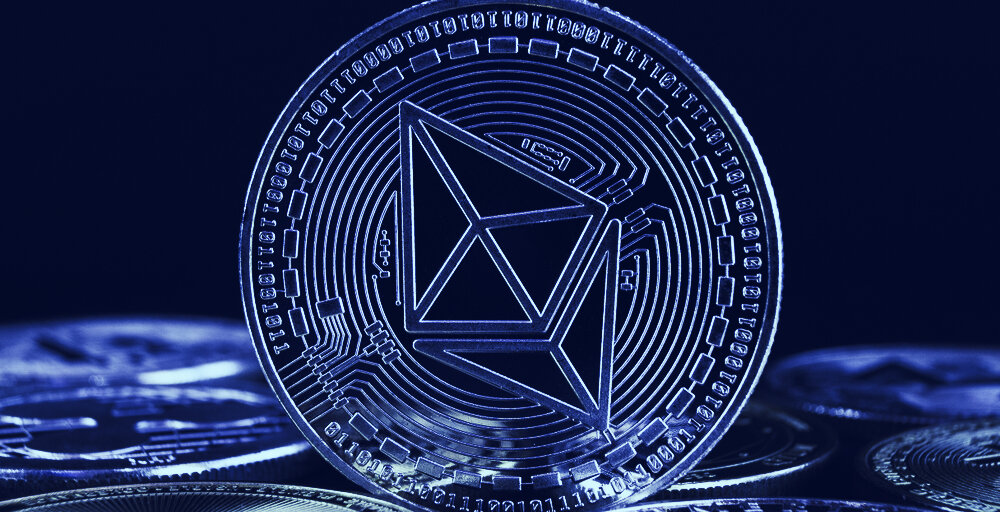 Ethereum, the second largest cryptocurrency by market cap and Bitcoin's strongest competitor, has broken $200 per coin for the first time since Sunday's flash crash.
ETH is currently trading for just over $200 and has added more than 7% to its price since yesterday morning.
This marks a $14 price hike from Wednesday, when the currency was trading for $189. Over the weekend, the crypto market experienced a flash crash that sent prices tumbling (and Coinbase offline). The price of Ethereum dropped from $209 to $187 within 30 minutes.
Since then, Ethereum has mostly recovered over the past 24 hours, along with the market leader, Bitcoin, which is currently trading for just over $9,700.That's a $900 spike from yesterday, and a more than 6% jump since this morning.
Together, their surge has buoyed the rest of the crypto market to an overall market cap of $262 billion, an increase of $15 billion in one day.
Ethereum's gains follow news of the network's growth and increasing popularity. Earlier this week, the market saw ETH-based futures introduced to professional traders for the first time. Institutions now have the option to trade Ethereum derivatives on US-regulated exchange ErisX.
The exchange is backed by broker and trading platform TD Ameritrade and governed by the Commodity Futures Trading Commission (CFTC). The futures themselves are settled physically, meaning ErisX will have to purchase ETH before trading it. Institutional players will now have more control in how they can buy or sell ETH and hedge their risks by betting on the future price of the asset.
Remember that day that stocks dumped and Bitcoin went up?

That was today. And yesterday.

They're not correlated now, and they weren't correlated before.

Thanks.

— The Wolf Of All Streets (@scottmelker) May 14, 2020
The good fortune for both Bitcoin and Ethereum is in stark contrast to the current state of the US stock market and economy. For months, crypto has been tracking the stock market, ever since the Black Thursday crash. That correlation—one that market analysts and traders have disputed as inorganic—appears to have at last been broken.
The views and opinions expressed by the author are for informational purposes only and do not constitute financial, investment, or other advice.
Original Source: Decrypt Ethereum breaks 0, recovers from market flash clash