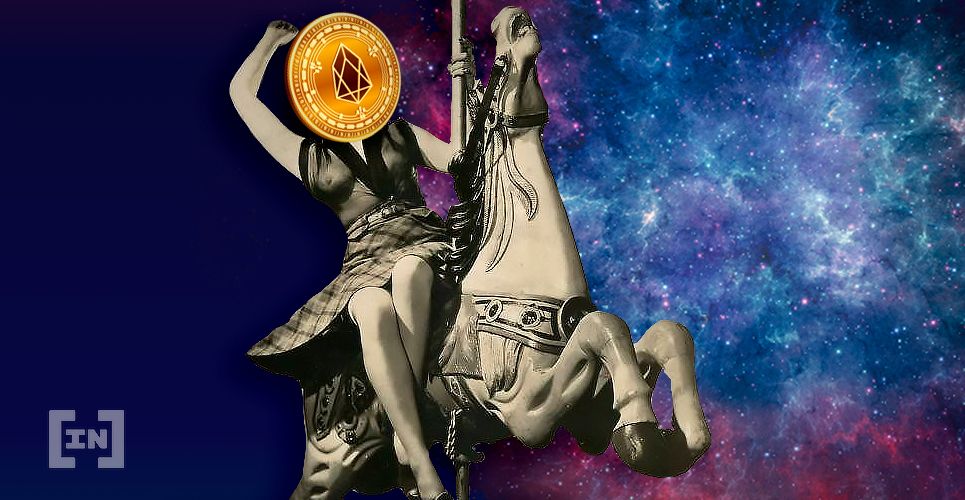 The EOS price has broken out from an important resistance area and is in the process of validating it as support.
If it's successful in doing so, the price is expected to continue its upward movement towards the next closest resistance area.
EOS Trading Range
Since the beginning of May, the EOS price had been trading inside a range between 27,000 and 28,800 satoshis. The price broke out on June 5, but instead of validating the breakout level as support, it is currently in the process of decreasing back below it.
However, the daily candle has yet to close, allowing for the possibility that the price will continue its upward movement and leave a long lower-wick in its wake.
The daily RSI has been generating considerable bullish divergence and has moved above the 50-line, supporting this bullish scenario.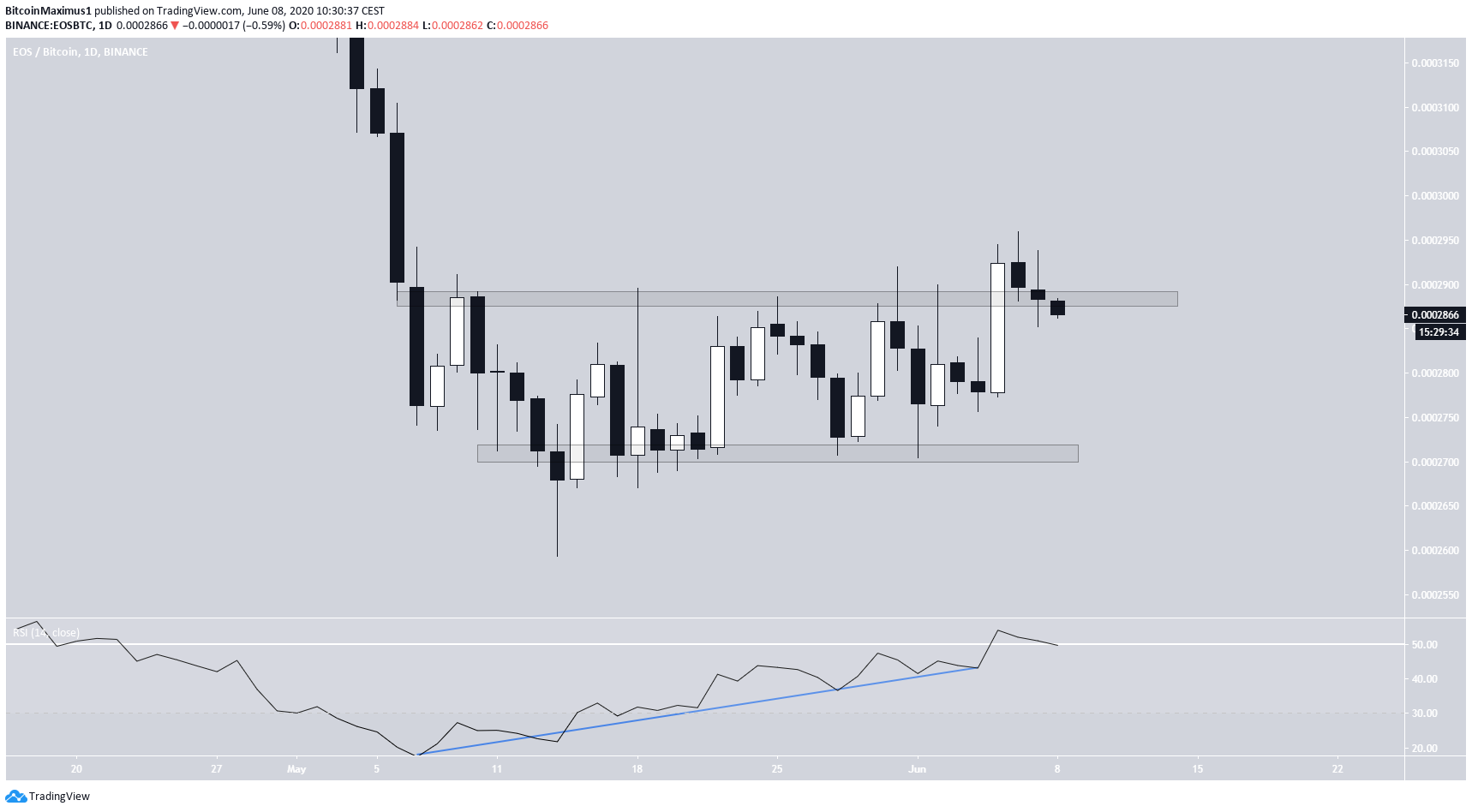 In the shorter-term, the price is possibly trading inside a parallel ascending channel. At the time of writing, it was trading at a confluence of support levels, namely the 28,500 satoshi support and the middle of the channel (white in the image below).
If this level holds, the EOS price is likely to continue its upward movement, at least towards the resistance line of the channel which is currently around 30,000 satoshis.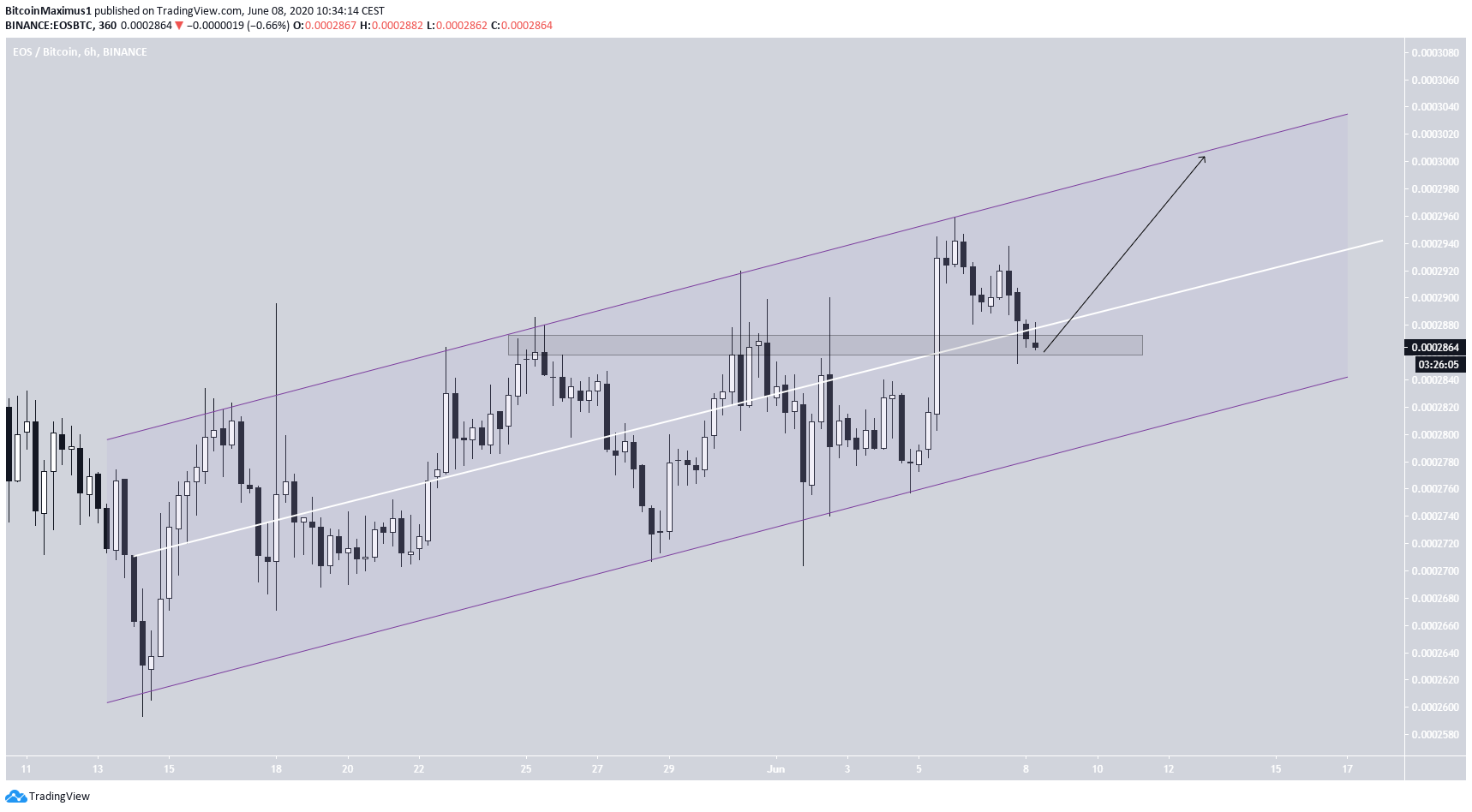 Future Movement
The weekly chart gives us a longer-term target of 33,500 satoshis. This area acted as support in the period from August 2019 to April 2020, when the price broke down. Therefore, the current movement could take the price all the way up to this area.
However, it is worth noting that until the price flips this area as support, the long-term movement cannot be considered bullish.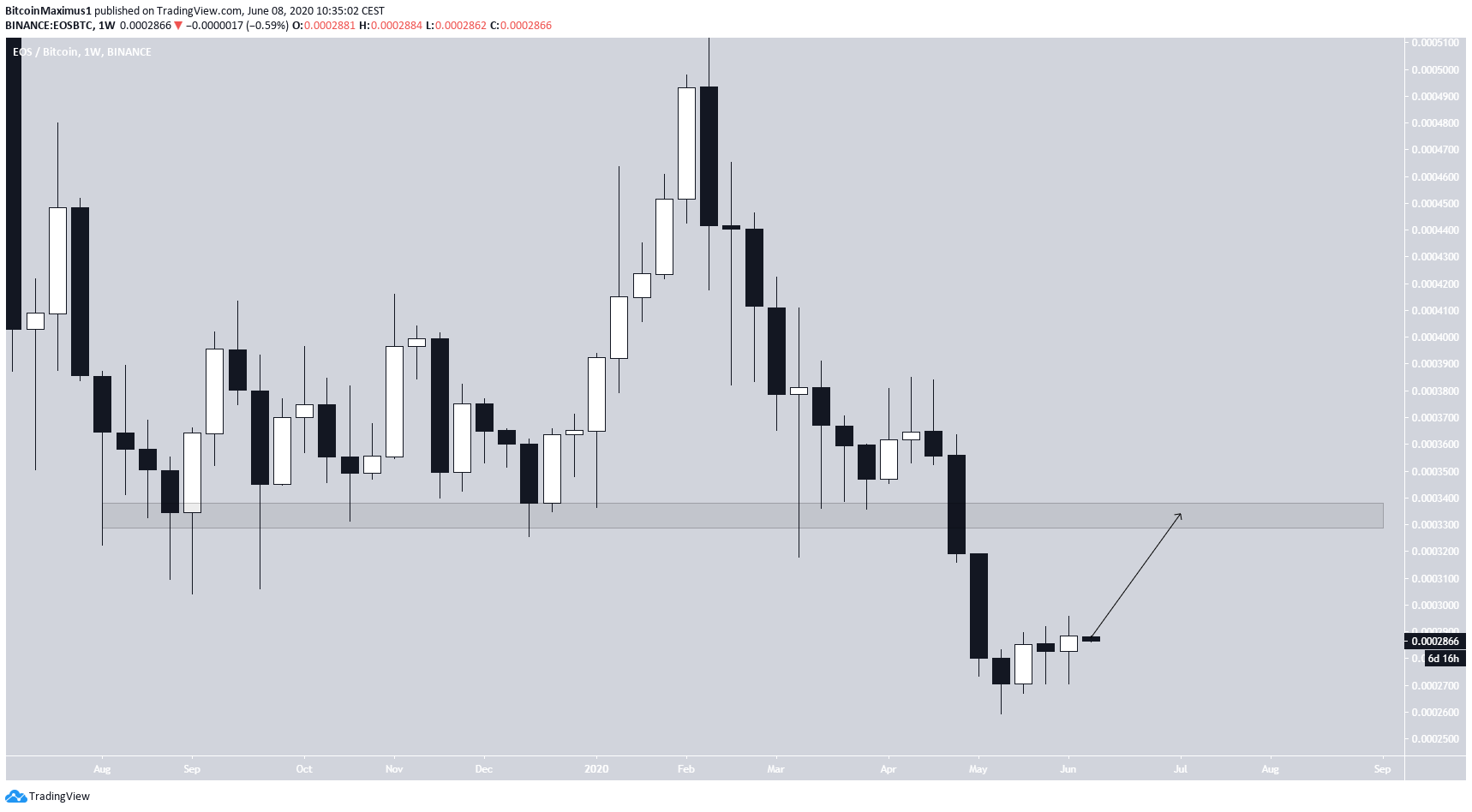 Notable trader @Stillman__ gave a similar target for EOS, stating that '32,500 looks like a reasonable breakout target.'
EOS/Dollar
The EOS/USD pair looks bullish. The price has been following an ascending support line and has recently broken out from the $2.65 resistance area, validating it as support afterward.
The most likely move would be a re-test of this support area along with the ascending support line followed by an upward move towards the next resistance area at $3.10.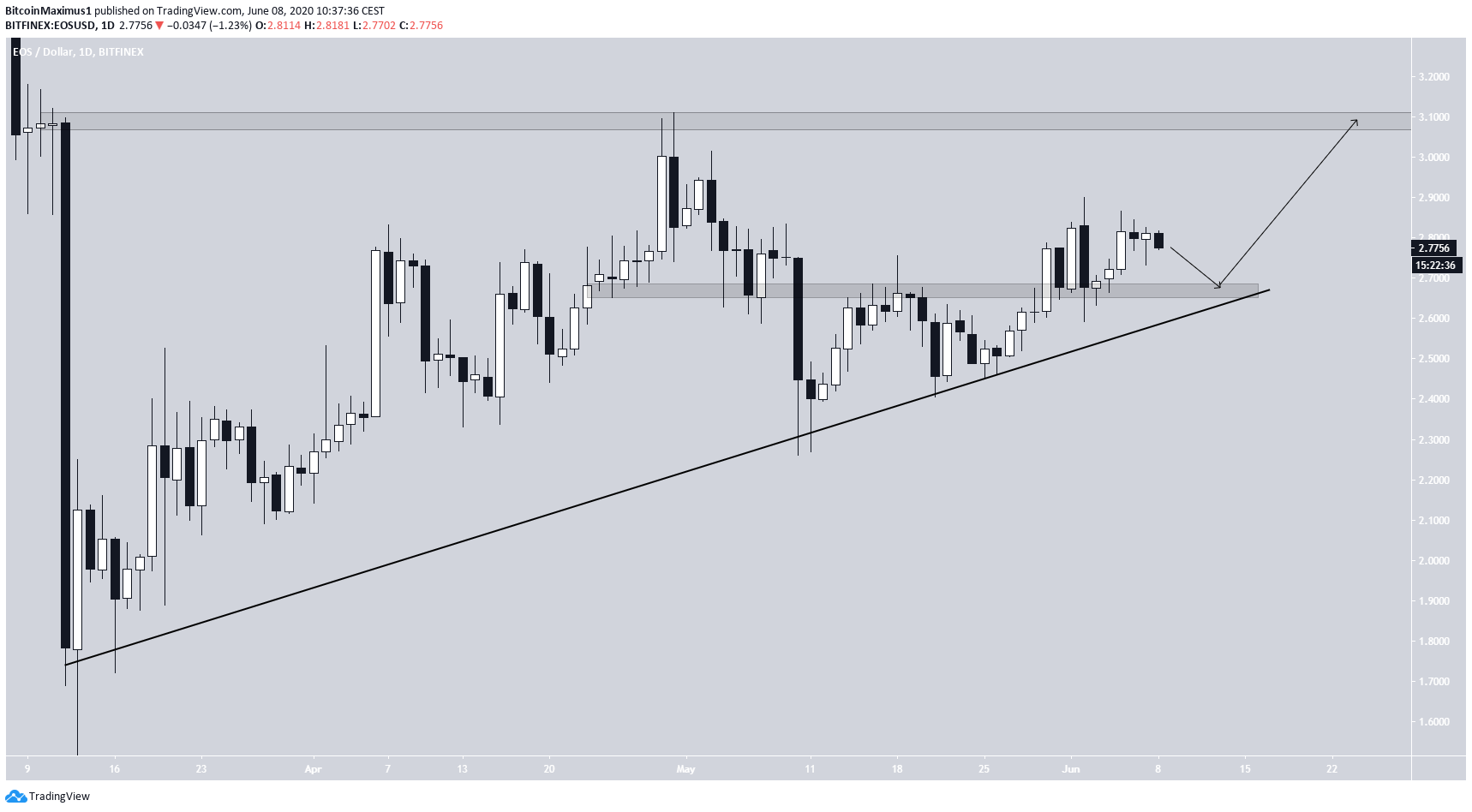 The post EOS Readies For Launch After Breaking out From Previous Range appeared first on BeInCrypto.
Source: Be In Crypto