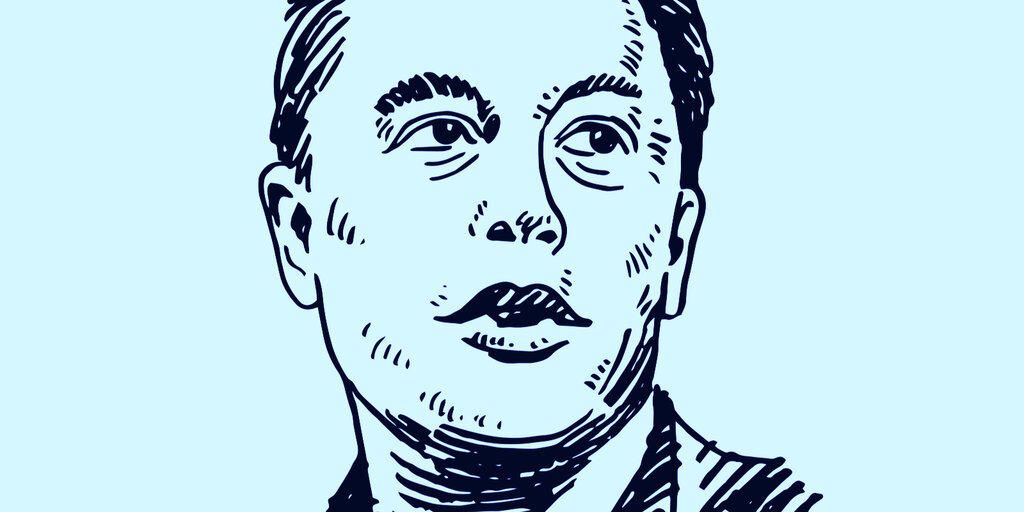 Billionaire entrepreneur Elon Musk yesterday told the world how much Bitcoin he owns and it's somewhat… modest—for a billionaire who had tweeted memes about Bitcoin in the past. 
Commenting on the J.K. Rowling tweet which sent the crypto-world into a frenzy, the Tesla CEO—one of the world's richest men with a net worth of $40 billion—disclosed that he owns just 0.25 Bitcoin. Today, that is a little under $2,500-worth of the cryptocurrency. 
I still only own 0.25 Bitcoins btw

— Elon Musk (@elonmusk) May 15, 2020
Musk told the Twittersphere how much he holds after explaining to Harry Potter author J.K. Rowling that the largest cryptocurrency by market cap could be useful. "Massive currency issuance by govt central banks is making Bitcoin Internet Ghost money look solid by comparison," he wrote in an earlier tweet. 
But he then added the amount he actually owns—which led crypto bigwigs to make jokes at his expense. 
Tyler Winklevoss, CEO of New York-based cryptocurrency exchange, Gemini, asked Musk how he was "going to pay for things on Mars"—referencing the tech titan's plans to get humans on the Red Planet in one of his rockets. 
Then how are you going to pay for things on Mars?

— Tyler Winklevoss (@tylerwinklevoss) May 15, 2020
While Ari Paul, co-founder and CIO of Block Tower Capital, joked about the small amount the billionaire owns. "Some day you'll get to a full BTC if you keep at it," he wrote.  
It's okay Elon. Keep stacking. Some day you'll get to a full BTC if you keep at it.

— Ari Paul (@AriDavidPaul) May 15, 2020
And Francis Pouliot, CEO of Canadian over-the-counter bitcoin exchange Bull Bitcoin, told Musk: "anything is better than zero!"
No sure if I should be impressed at your intelligent display of operation security or saddened that your hard-earned wealth isn't being stored in the superior monetary instrument that it deserves.

But as we like to say: "anything is better than zero!"

— Frλ͎ncis (bullbitcoin.com) (@francispouliot_) May 15, 2020
Musk didn't comment further. 
The SpaceX founder this year cleared the air about where he stands on crypto. Musk in January told listeners of a podcast that he thought Bitcoin was "pretty clever" but raised concerns over criminals using it, before adding crypto could be "effectively a replacement for cash." 
He also in March admitted his favorite cryptocurrency was Dogecoin.  
Musk is no stranger to Twitter controversy and has previously been criticized for his online outbursts—which have led to his companies losing billions in stock value. 
But the eccentric entrepreneur's latest comments had little influence on the price of Bitcoin… given his tweets about Tesla's stock price, this is probably for the best. 
Original Source: Decrypt Elon Musk reveals how much Bitcoin he owns