Crypto adoption is on the rise in Eastern Europe. Chainalysis published a preview of its upcoming Geography Report in which it pointed out the trend, which also reveals a rise in darknet marketplace transactions. Chainalysis also fielded a couple of questions from BeInCrypto.
According to the report, Ukraine and Russia are in the lead for crypto adoption, based on the firm's Global Crypto Adoption Index. Ukraine takes the top spot, followed by Russia at No. 2 and Belarus, which is ranked as No. 19.
The results are surprising for a couple of reasons, not the least of which is because based on cryptocurrency transaction volume, the Eastern European crypto markets rank as No. 4 globally.
'Grassroots Adoption'
What Eastern Europe has going for it in this market is a "strong grassroots-level adoption of cryptocurrency," according to the report, which further details that over a 12-month stretch beginning in June 2019 —
Russia sent more than $16.8 billion in crypto and was on the receiving end of $16.6 billion.
Ukraine sent $8.2 billion in crypto and was on the receiving end for $8 billion.
Chainalysis points out what you might already be thinking — transaction amounts for major countries like the U.S. and China are higher. Russia and Ukraine rank higher, however, because crypto adoption is more robust based on Chainalysis' criteria, which includes the following features for each country:
population
wealth
market size
They also evaluate "on-chain metrics"  including P2P volume, where Belarus took the No. 3 spot in the region and was ranked as No. 19 globally.
Chainalysis points to Russia and Ukraine's "disproportionately high cryptocurrency usage across all components of the index," which suggests that more people in those countries are making the switch from traditional financial transactions to cryptocurrencies vs. other countries. But it's not all good news.
Darknet Marketplace
Many of the crypto services that are fueling crypto adoption in Eastern Europe are familiar names, including Binance, Huobi and Bitfinex, to name a few. No. 6 on the list, however, goes to a darknet marketplace by the name of Hydra. Not only that, but Eastern Europe has the dubious honor of being the only region that counts Hydra among its top 10 crypto services.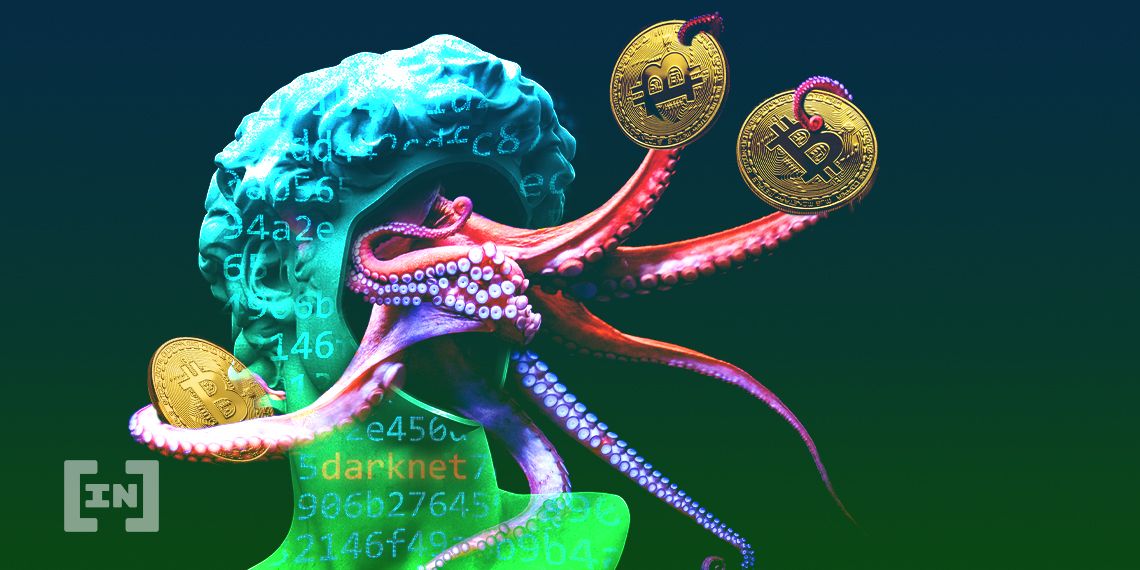 Hydra generated an eye-popping $1.2 billion in crypto-powered revenue in the period from June 2019 to July 2020.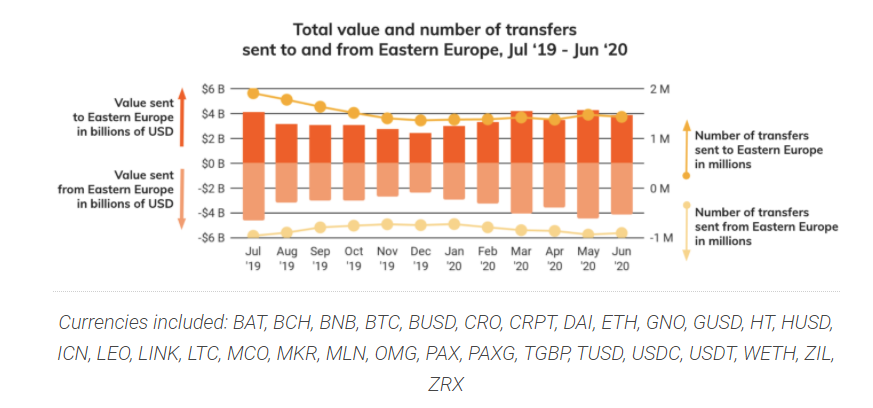 Kim Grauer, head of research at Chainalysis, told BeInCrypto,
"We can't say for sure what these transactions were used to purchase, but we can say that darknet markets sell a broad range of illicit goods, including drugs, weapons, and stolen financial data."
Hydra is known as the largest darknet market in the West, which explains how it muscled its way into the rankings. Grauer further explained,
"Hydra is certainly a factor in the high volumes of darknet market transactions in Eastern Europe. It is one of the largest darknet markets in the world…Our data also shows that Eastern Europe leads the world in ransomware. Higher prevalence of computer science education, combined with lower economic opportunity and, in some cases, government sponsorship of hacking activities, may explain why Eastern Europe accounts for such a high share of ransomware activity."
The latest preview of our Geography of Cryptocurrency Report covers Eastern Europe! Grassroots adoption is strong in the region, but we also see disproportionately high ransomware and darknet market activity. Read to learn more! https://t.co/s4NJRnwBkX

— Chainalysis (@chainalysis) September 14, 2020
The full Chainalysis Geography report is expected to be published later this month.
The post Eastern Europe Shines for Crypto Adoption but Darknet Looms appeared first on BeInCrypto.
Source: Be In Crypto