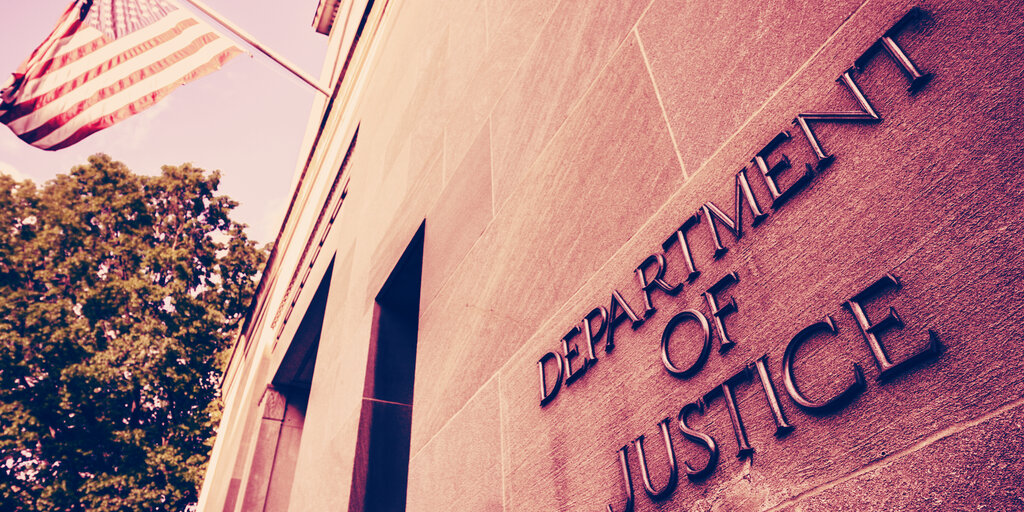 The Department of Justice has charged a Texan with fraudulently taking out a $1.1 million coronavirus relief loan and funneling some of the money into cryptocurrencies.
Joshua Argires, the 29-year-old man of Houston, Texas, allegedly took out more than $1.1 million in Paycheck Protection Program loans after fraudulently submitting two claims to federally insured banks. 
Argires allegedly submitted one of the loans for a company called Texas Barbecue; the other was for a company called Houston Landscaping. The DOJ said that Argires falsely claimed that these companies needed the money to pay numerous employees' wages. 
In reality, alleges the DOJ, "none of the funds were used for payroll or other expenses authorized under the PPP." Argires allegedly invested the money earmarked for Texas Barbecue in a cryptocurrency account; he put the money for Houston Landscaping in a bank account and slowly withdrew the money from ATMs.
Argires committed fraud, alleged the DOJ, because PPP loans have to be spent on wages, rent and utilities. Not on cryptocurrencies. 
(That said, the loans, which were implemented into federal law as part of the CARES Act on March 29, would have skyrocketed in value should Argires have put the money into Bitcoin, which almost doubled in price. The DOJ doesn't say when Argires obtained or submitted these loans—not that it matters; it's all illegal). 
Argires is one of many Americans to think about putting coronavirus relief money in cryptocurrencies. 
When the US government issued $1,200 belief checks in mid-April, the number of Bitcoin purchases on Coinbase for exactly $1,200 increased fourfold, according to data provided by Coinbase CEO Brian Armstrong.
pic.twitter.com/uhz7Od3skX

— Brian Armstrong (@brian_armstrong) April 16, 2020
Those kinds of investments, though, were fine.
But crypto scams and frauds, not too similar to one the DOJ is charging Argires with, also increased. World Health Organization impersonators, malicious coronavirus trackers and spammy coronavirus-related phishing emails were among some of the methods used to defraud victims out of their Bitcoin.
Source: decrypt