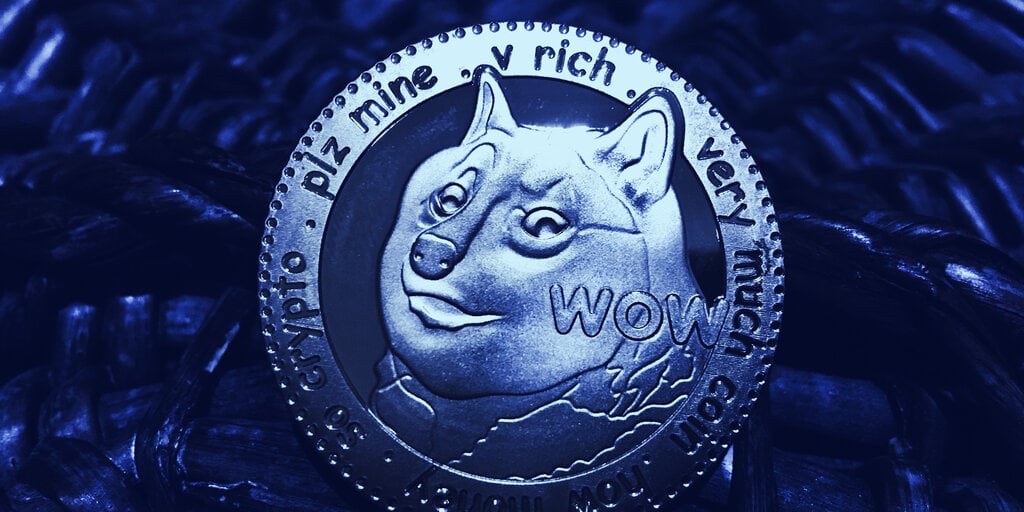 The price of Dogecoin, the meme-coin styled after a Shiba Inu, briefly spiked today after Elon Musk posted a meme—which he later deleted—of himself with the caption: "Is Dogecoin really a valid form of currency?" 
Dogecoin's price then rose to $0.003738—a rapid increase of nearly 8% in under 30 minutes. But the spike didn't last: Dogecoin's price then fell by 3.5% within ten minutes to $0.003606.  
#Binance listed #DOGE a year ago. Just saying… https://t.co/vE2cmTZAkO

— CZ Binance (@cz_binance) July 19, 2020
But the brief dip wasn't enough to undo the Musk-inspired pump that the meme coin is currently trundling through. 
Dogecoin's pump started on Friday night when the Tesla CEO bigged up his favorite currency on Twitter. Its price rose by nearly 16%, from $0.003031 to $0.003533, in the 24 hours after Musk said that it was inevitable that the cryptocurrency would take over the global financial system.
Despite today's dip, Musk's pump isn't quite over: Dogecoin's price is still up by nearly 12% since Musk's outburst on Friday, and its market cap has increased by $46 million. 
Musk has bigged up Dogecoin on Twitter before. The SpaceX CEO in March referred to himself as the "CEO of Dogecoin" and told his followers that it was his favorite currency.
Musk's is the second wave of Dogecoin pumps this month. Last week, a viral TikTok video telling people to invest in the currency caused it to skyrocket in price by 96%—one of the largest increases by Dogecoin in a single day.
But that pump wasn't to last, and its price then plummeted in the subsequent dump. How long can Elon's pump go on for? 
The views and opinions expressed by the author are for informational purposes only and do not constitute financial, investment, or other advice.
Source: decrypt