Does Stock-to-Flow Model's 'Red Dot' Signal a New Bitcoin Bull Market?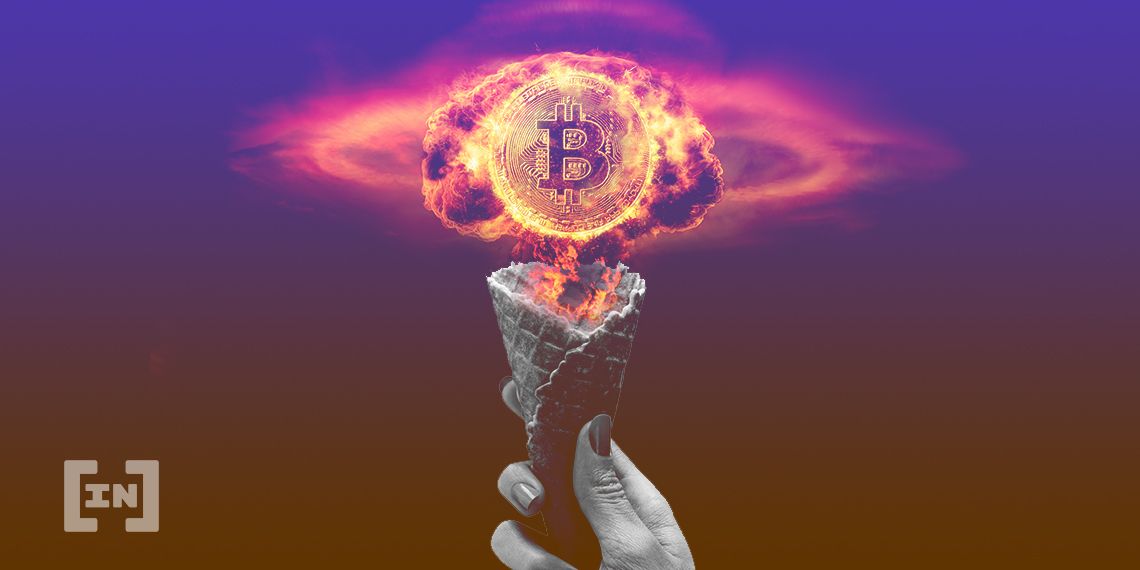 The very first red dot for 2020 of PlanB's (@100trillionUSD) stock-to-flow model suggests the next Bitcoin bull market may already well be underway.
The Bitcoin halving has come and gone and the start of the new month also signals the release of 2020's first red dot of PlanB's now-infamous stock-to-flow model (S2F):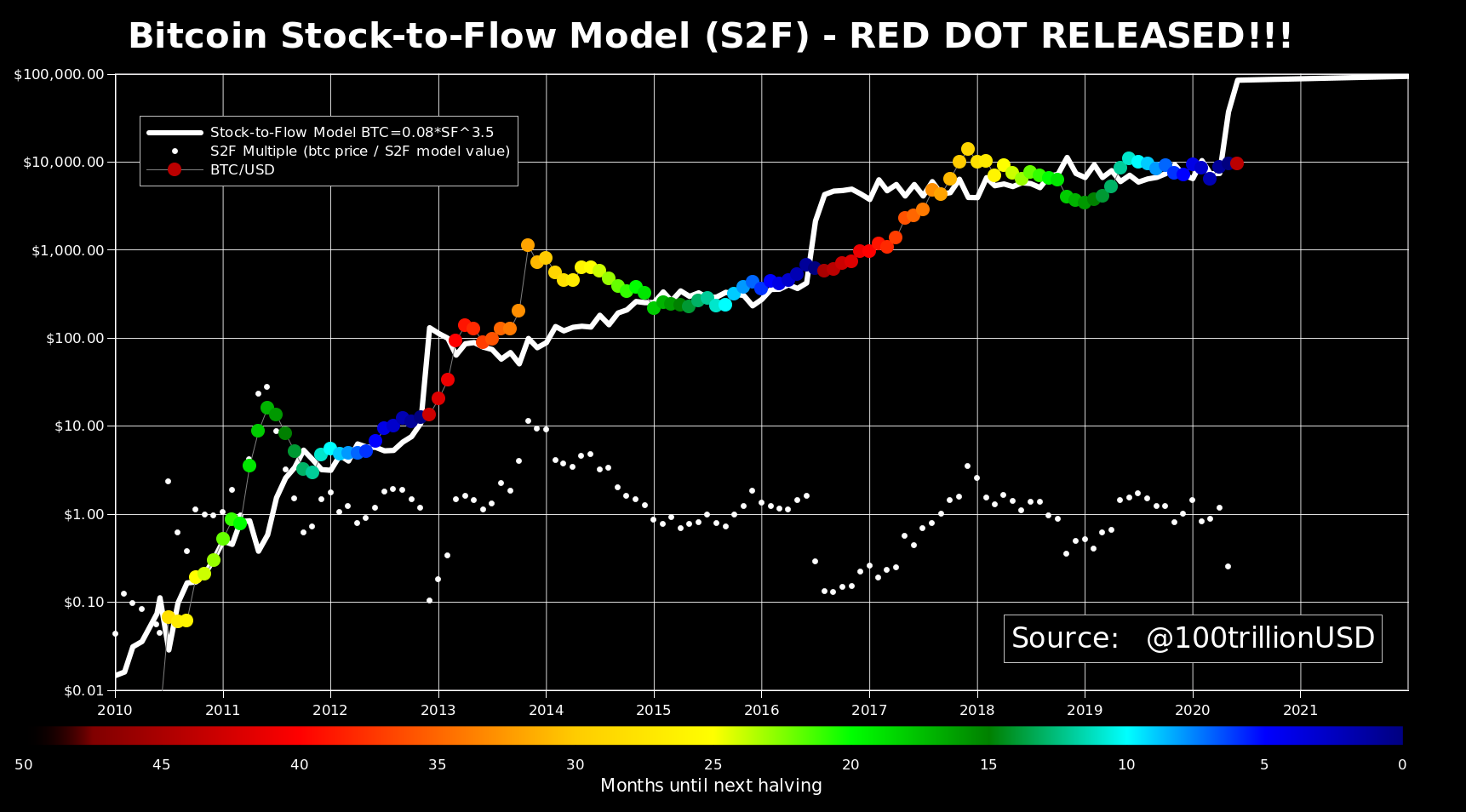 Bitcoin Heats Up
The anonymous Dutch creator behind the model believes that the Bitcoin price, in many ways similar to gold, can be tracked using the scarcity of its 21 million coins.
The digital S2F model was developed early last year and thus has still been mostly unproven on its predictions of future prices.
According to the model, previous bull runs coincide almost perfectly with the release of the first red dot (the first month after halving) which signals the long countdown until the next block reward halving.
If the model rings true, Bitcoin could hit a mind-blowing $100,000 sometime between 2020 and 2022. In fact, PlanB's latest analysis argues that BTC should outperform the model to reach $288,000 by 2024.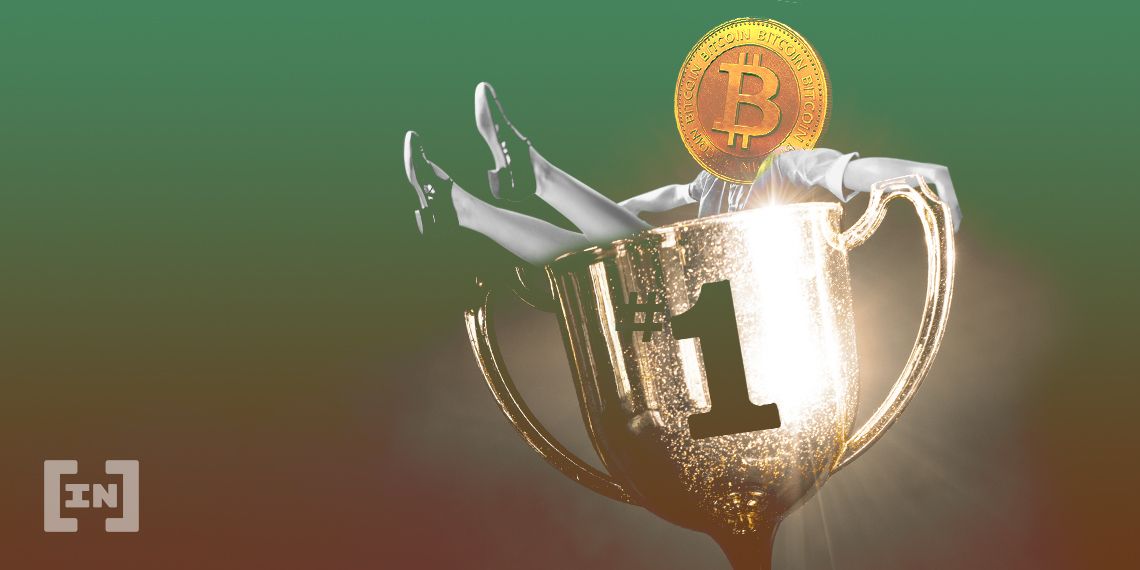 Not Everyone Agrees
Global macro markets commentator Alex Krüger (krugermacro) is not convinced the model holds up, at least not for price prediction:
The mining rewards reduction is not as important as many think either. Because of bitcoin's high stock to flow (S2F). Incremental flow is already low. High S2F makes prices more stable, reduces volatility. That is the relevance of S2F. It is not a tool for predicting prices.

— Alex Krüger (@krugermacro) May 6, 2020
Bitcoin is well-known for its parabolic price moves, so the lofty target is not out of the question for the time frame.
As anyone who's been in the space long enough will tell you, 'Past performance is no guarantee of future results.'
As the Federal Reserve continues to pump record amounts of liquidity into the system, it seems likely not a matter of 'if' but 'when' the Bitcoin price will once again take off.
The post Does Stock-to-Flow Model's 'Red Dot' Signal a New Bitcoin Bull Market? appeared first on BeInCrypto.
Original Source: Beincrypto Does Stock-to-Flow Model's 'Red Dot' Signal a New Bitcoin Bull Market?