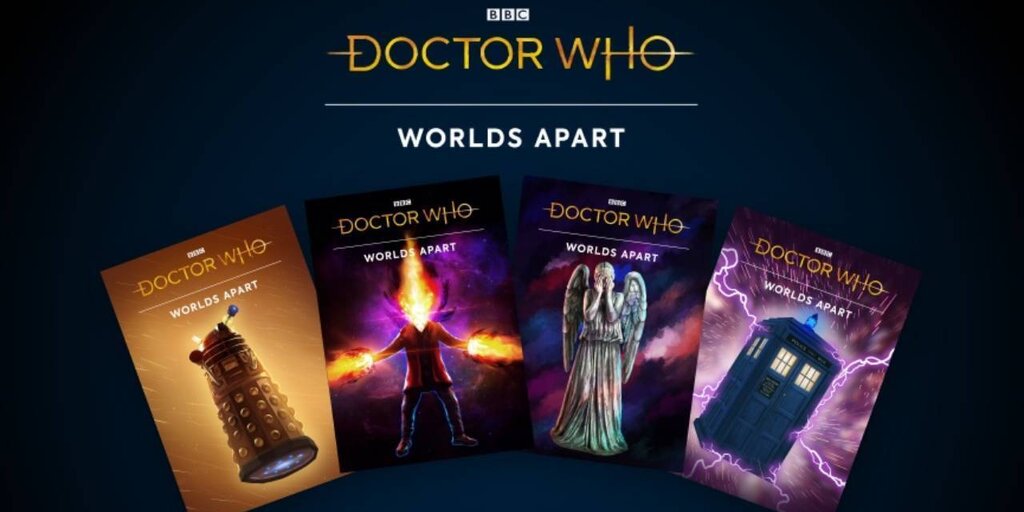 The TARDIS has landed on blockchain with Doctor Who: Worlds Apart, a digital trading card game featuring the titular Time Lord.
Developed by UK publisher Reality Gaming Group under license from BBC Studios, the game uses non-fungible tokens (NFTs) to represent trading cards featuring a roster of characters from the show's 57-year history. They include characters ranging from the Doctors played by the likes of Jodie Whittaker and Peter Capaldi, to the Time Lord's companions and iconic monsters the Daleks and Weeping Angels.
We are very excited to announce our partnership with the @BBC to develop and publish a groundbreaking Doctor Who digital trading card game using blockchain technology!

Sign up now for your free card pack: https://t.co/R5fOIDtTC6#DoctorWho #BBC #NFTs #Rare #Collectibles #TCG pic.twitter.com/ncE0xFi55s

— RealityGamingGroup (@RealityGamingG1) August 13, 2020
Fans can secure packs of trading cards starting from October 2020; the game itself will go live on PC from 2021, with a mobile version to follow. 
What are NFTs?
NFTs, or non-fungible tokens, are unique cryptocurrency tokens. Whereas each Bitcoin is interchangeable with the last, NFTs are unique. That scarcity makes them ideal for trading card games such as Doctor Who: Worlds Apart.
Some cards will be rarer than others and no doubt more valuable when traded on the game's dedicated marketplace, Reality Gaming Group's Digital Asset Trading Platform. 
Tony Pearce, the company's co-founder, said in a statement, "The cards used in Doctor Who: Worlds Apart are both functional and collectible, so fans can actually own a piece of the game while they play."
Although the game's announcement didn't reveal whether it's based on Ethereum, previous titles based on Reality Gaming Group's Digital Asset Trading (DAT) Platform include mobile augmented reality game Reality Clash. If Doctor Who: Worlds Apart tokens use the same token standard, they too can be resold on secondary markets.
Doctor Who is the first BBC property to arrive on blockchain, but it's one of a number of high-profile IPs to get the NFT treatment in recent months. Ubisoft's Raving Rabbids and Dr Seuss, of The Cat in The Hat fame, have recently undergone NFT makeovers. NBA Top Shot, a trading card game licensed by the NBA, is also in beta.
Source: decrypt