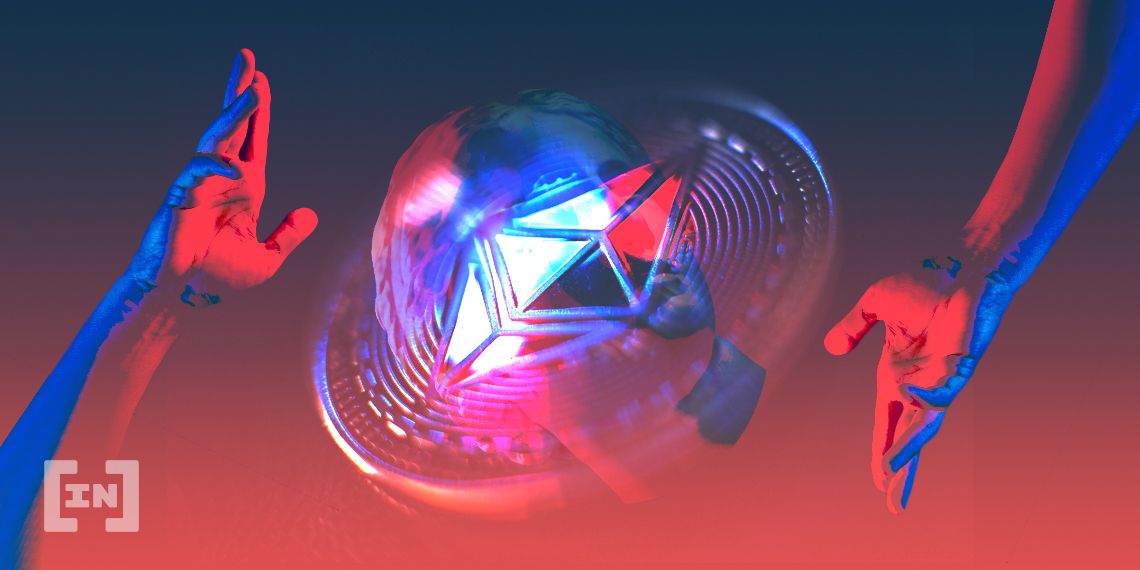 The Ethereum (ETH) price broke out from a descending resistance line at the end of May but has failed to increase substantially since.
The direction of the trend for Ethereum seems unclear, and more confirmation is required to determine the trend.
Consolidation Range
On May 29, the Ethereum price broke out from a descending resistance line that had previously been in place since February. The price has been increasing since, but only gradually.
Technical indicators provide mixed signals. While the price is trading above both the 50 and 200-day moving averages (MA), which have made a bullish cross, the daily RSI has generated some bearish divergence.
The closest resistance area is found at ₿0.0275, which was the top of the local high in February. The closest support area is found at ₿0.0254, just above the 50-day MA.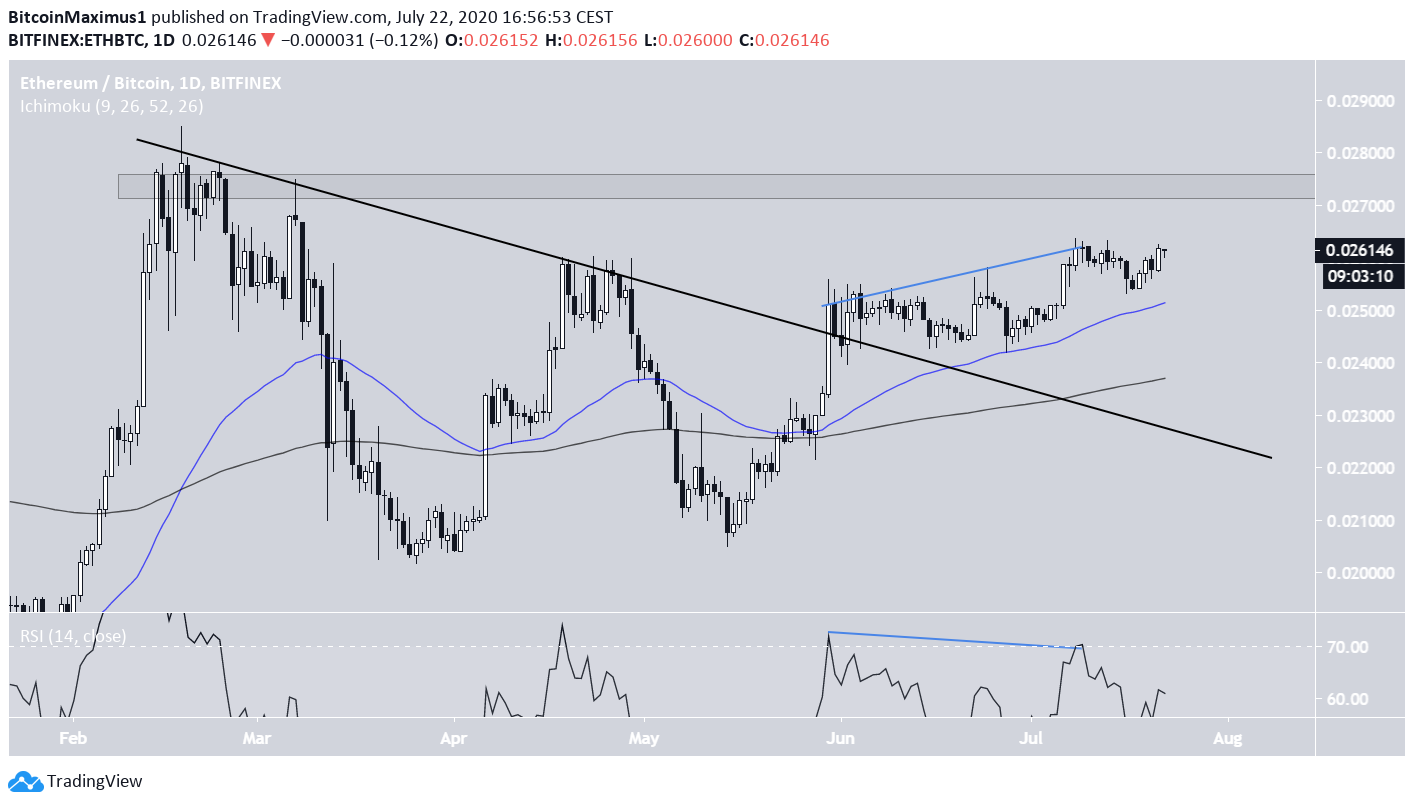 When Will Ethereum Break Out?
The short-term chart provides similarly mixed signals. While the price has broken out from the ₿0.0254 resistance area and validated it as support afterward, the increase since then has been relatively weak.
In addition, there is some hidden bearish divergence developing in the 4-hour RSI.
While a breakout above the recent highs of ₿0.0264 would likely trigger an upward move towards the previously mentioned ₿0.0275 resistance area, it seems more likely that ETH will return to the ₿0.0254 support area once more.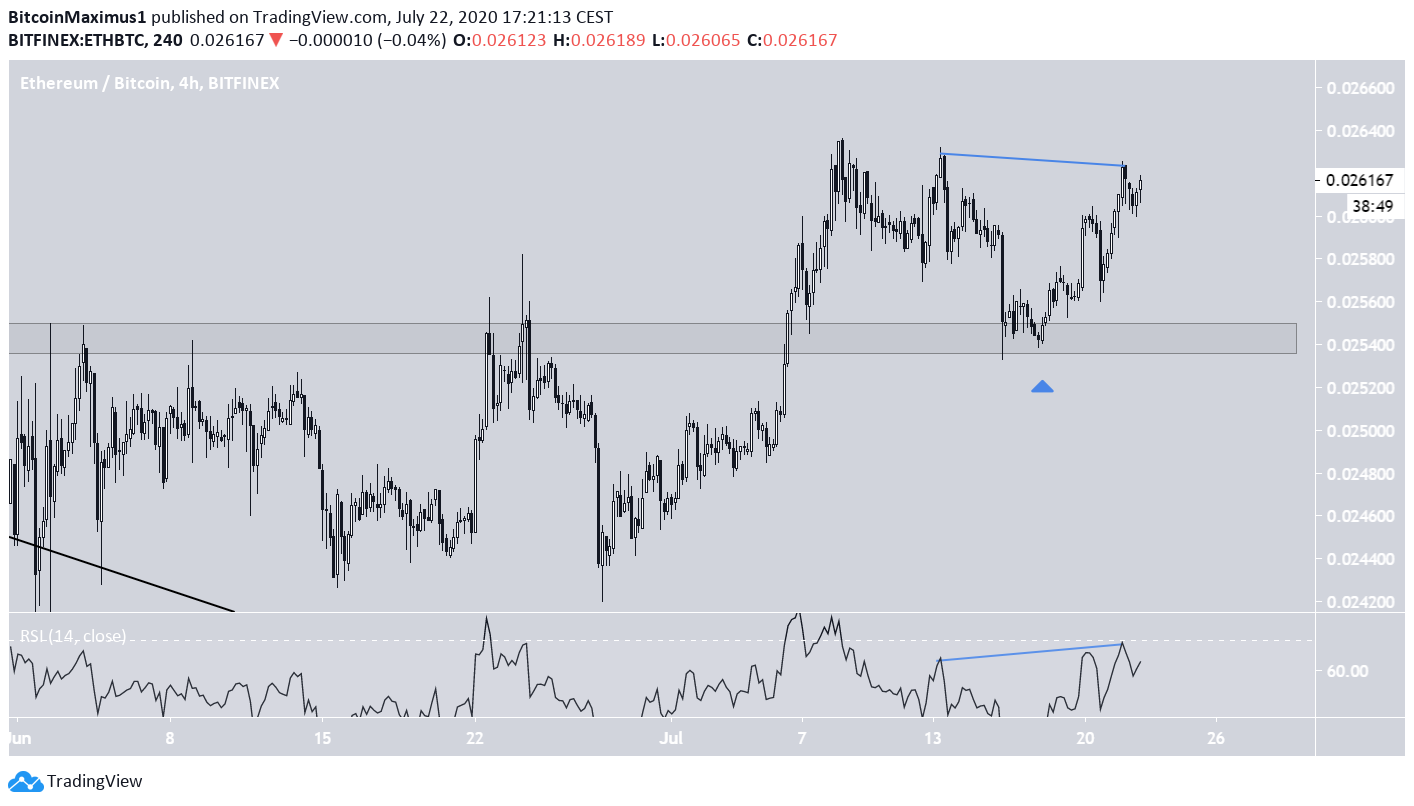 Cryptocurrency trader @CryptoMichNL outlined an ETH chart: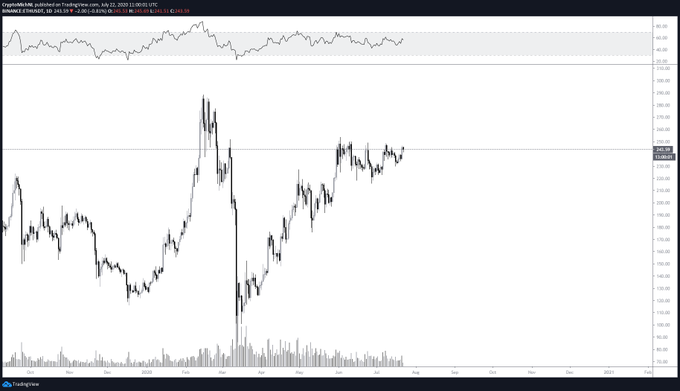 Due to the mixed signals presented, we cannot accurately determine if ETH has the strength to fully break above the range. The bias remains slightly bullish due to the recent upward move, but both an increase and decrease remain equally possible.
A decrease below ₿0.0254 would likely be a definitive confirmation that the bias has turned bearish.
Weekly Movement
The weekly chart provides a slightly bearish outlook. We can see that the ₿0.026 area previously acted as support, and therefore is expected to act as resistance in the future.
The price initially broke out above this area at the beginning of March, only to fall back below to the ₿0.0203 level by the end of the month. The current movement could be a validation of this area as resistance.
In addition, the overlap between the highs of October 2019 and the lows of April 2020 makes it likely that the current movement is corrective in nature. While this does not exclude the possibility of an increase above this resistance, it suggests that the underlying trend is still bearish and ETH will eventually resume its downward movement.
A weekly close above the current resistance area would indicate that ETH should move higher.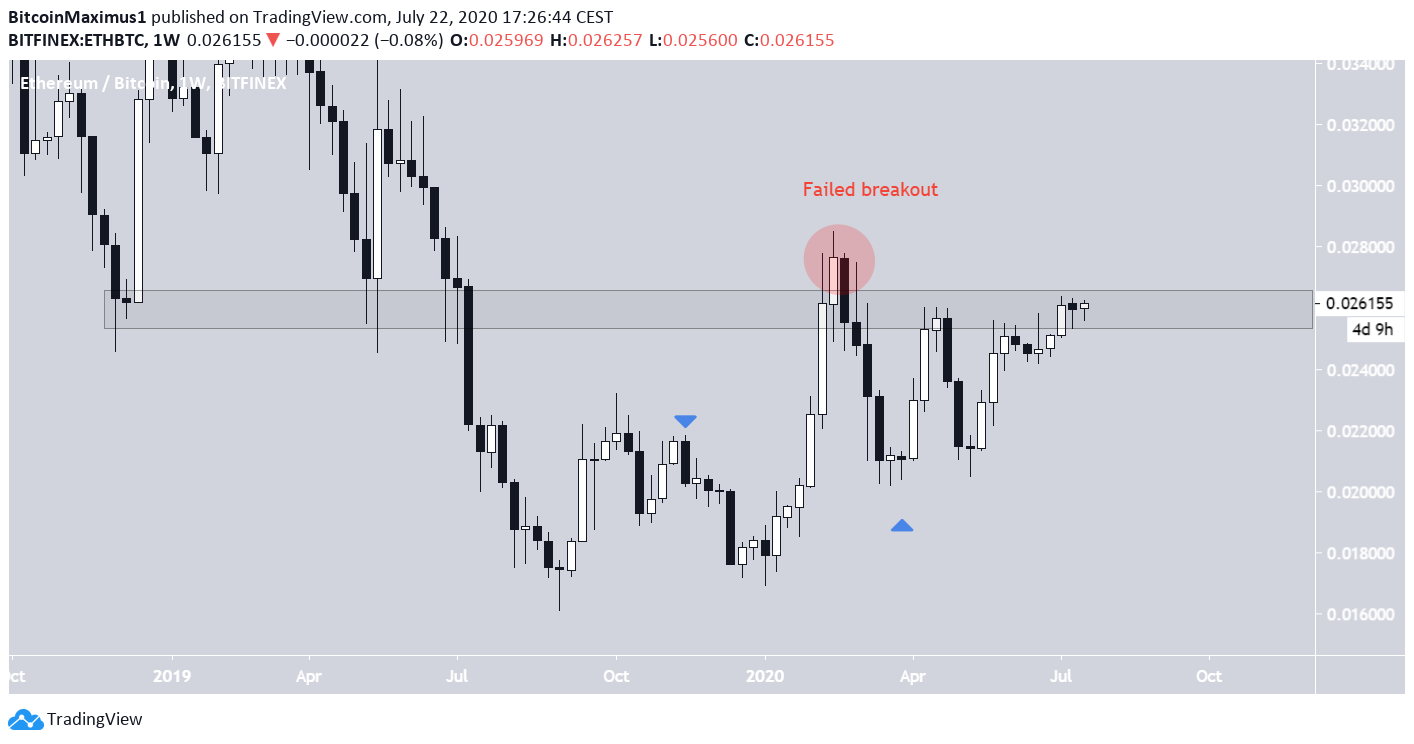 To conclude, the direction of the trend for Ethereum is not entirely clear due to mixed signals and several failed breakout attempts. A weekly close above ₿0.0265 would be bullish, while a daily close below ₿0.0254 would be bearish.
The post Determining the Direction Of Ethereum's Trend appeared first on BeInCrypto.
Source: Be In Crypto