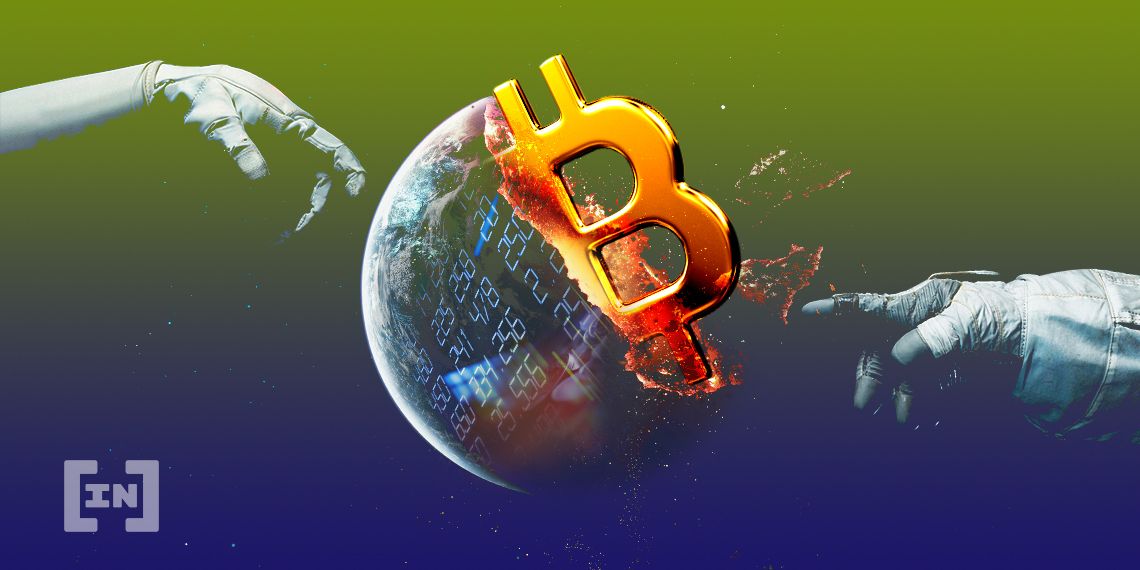 The Bitcoin price has been decreasing since June 1. While the price is trading inside a descending wedge, which is considered a bullish pattern, the long-term trend cannot be considered bullish unless the price breaks out above $10,000.
The current trading pattern for BTC is not yet confirmed. However, well-known trader @Crypto_rand, stated that the price is likely trading inside a descending wedge, a pattern that has previously caused numerous breakouts before.
I don't get all the #Bitcoin panic.

After the first falling wedge breakout it's consolidating into a major one. Macro-structure remains bullish.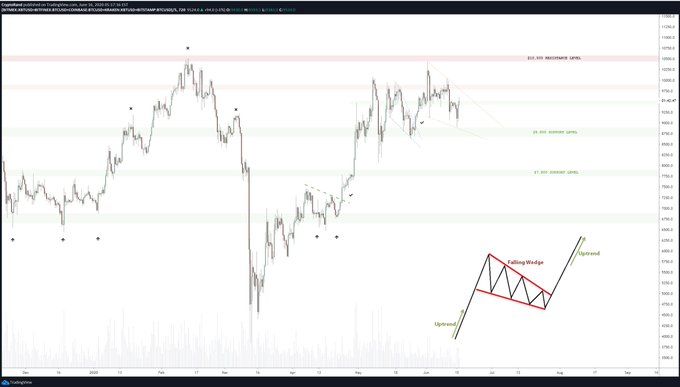 Previous Bitcoin Breakout
In the period from May 14 to May 27, the Bitcoin price was indeed trading inside a descending wedge, out of which it broke out on May 27. The price continued to increase until June 1, reaching a high of $10,380. BTC has been decreasing since.
While the pattern is not confirmed, the price is possibly a correction inside a descending wedge once more. However, the slope of the resistance line is not clear, since it has only been touched twice.
Neither of the wedges generated bullish divergence, and the volume pattern is also dissimilar between the two. In the wedge created in May, volume decreased throughout the pattern, especially the two bearish engulfing candlesticks. On the contrary, the second bearish engulfing candlestick had a higher volume in the current wedge.
While this does not mean that the current pattern will not lead to a breakout, it shows that the patterns are not identical.
Future Movement
In the long-term, the main resistance area is found between $9,800-$10,000. Therefore, even if the Bitcoin price were to break out from the wedge, it would have to break out above this level to be considered bullish on a macro scale.
As for the movement inside the wedge, the price seems to have reclaimed the 50-day MA, creating a bullish hammer with above-average volume. Therefore, after possibly another touch of the support line of the wedge, the price would be expected to break out and head towards the resistance area.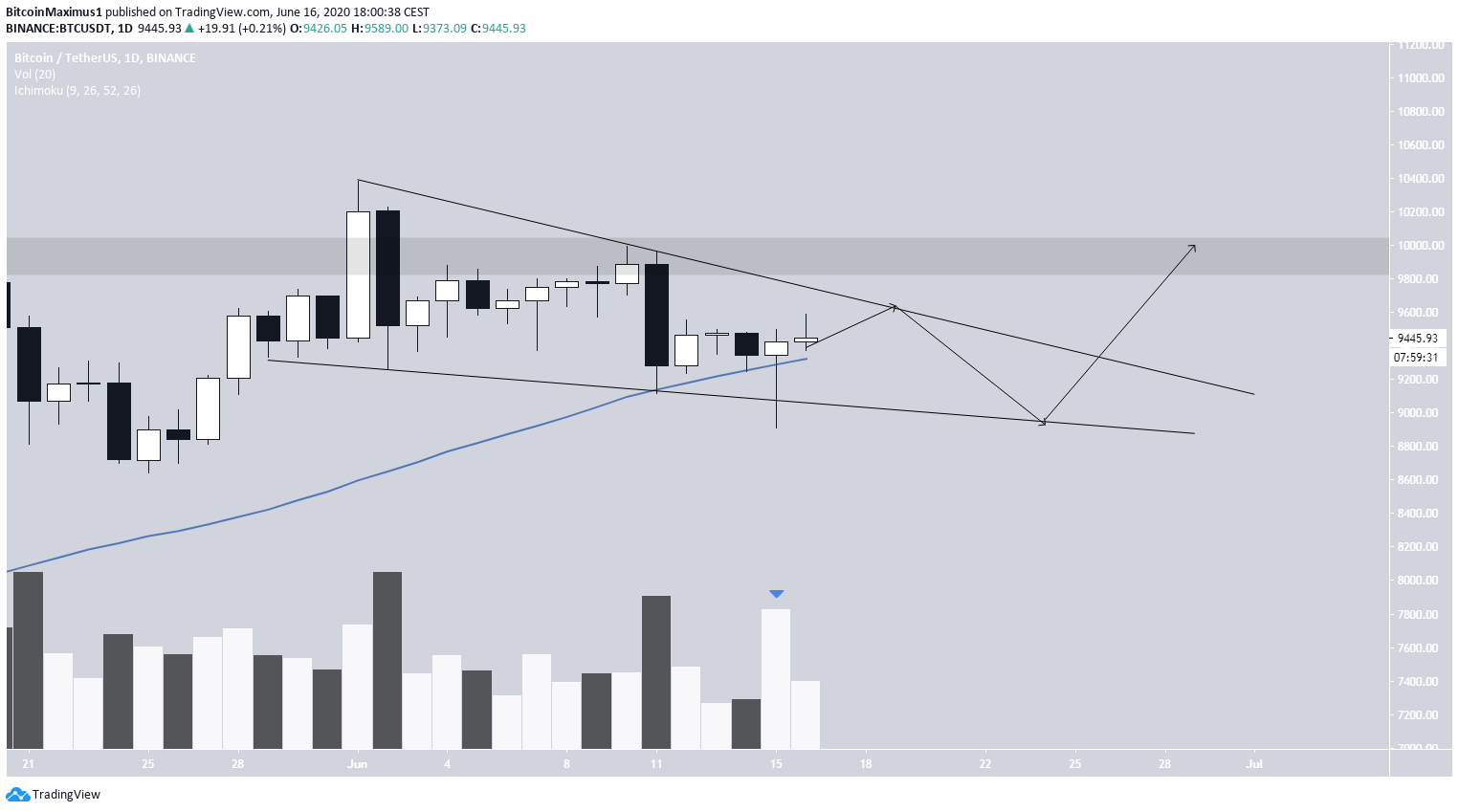 To conclude, the Bitcoin price is possibly trading inside a descending wedge, a breakout from which would take the price towards $10,000.
The post Determining Bitcoin's Current Pattern appeared first on BeInCrypto.
Source: Be In Crypto