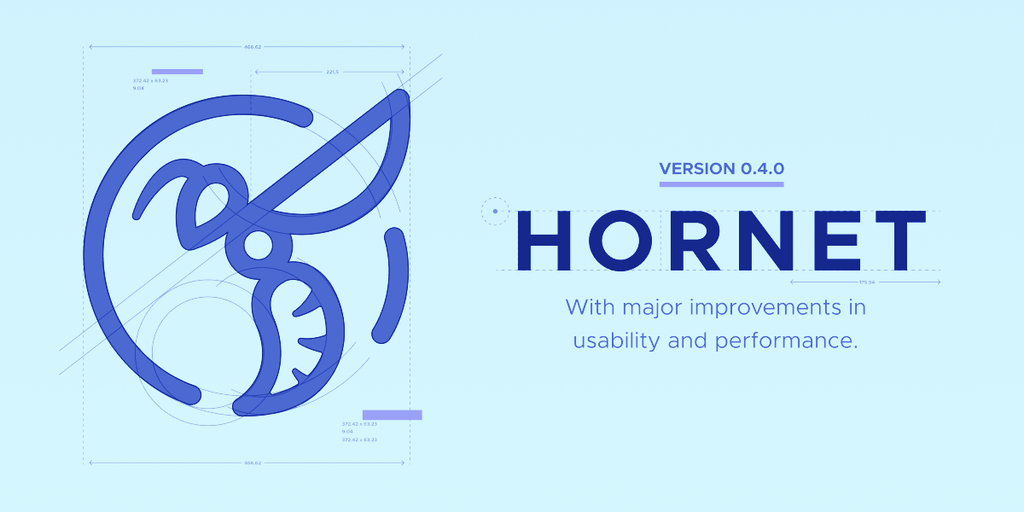 Today, IOTA, a cryptocurrency platform aimed at supporting the internet of things, has unveiled its new node software dubbed "Hornet." The node software is designed to make the network faster and is easier to run.
Written in the popular programming language Go, Hornet has already demonstrated it's worth by outperforming IOTA's previous node software, IRI. A stress test involving a network of 150 hornet-based nodes, produced a 20-fold increase in transaction throughput—with the network hitting 650 transactions per second. At the same time, Hornet reportedly consumes ten times less memory compared to IOTA's old software.
One main concern with IOTA is that it is a largely centralized network. It has a coordinator that keeps everything in check, run by the IOTA Foundation. After a hack in February, the foundation took the coordinator offline for 12 days, and during this time, no transactions were able to be confirmed.
However, IOTA has always planned to remove this coordinator, at some point—a process known as "coordicide." The latest upgrade will start to remove elements of the coordinator, kickstarting the process.
"We are proud and excited to deliver Hornet to the IOTA community and finally bring the first Coordicide components to the main network," said the Hornet Team. "With the new Hornet release, we expect the number of nodes in the IOTA network to increase significantly, and we welcome any feedback on further improvements and features requested by the community."
The price of IOTA has been crushed in recent years, down 95% from its all-time high of $5.20. However, it has been gradually building up steam over the last few months, up 150% from lows of $0.10 to its current price of $0.25. It has witnessed a sharp uptick in recent days. Is the community finally getting excited that their coin might one day, be decentralized?
Source: decrypt