Cryptocurrency News Roundup for May 17, 2020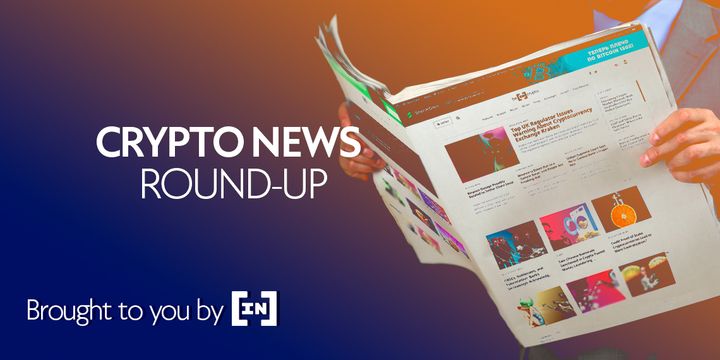 Bitcoin started the week on a rather positive note as the BTC-USD pair briefly went past $9,900 in the wee hours of Monday (UTC). As of this writing, the price has retreated to $9,500.
Meanwhile, open interest in Bitcoin futures has nearly doubled in the past two weeks. Similarly, Bitcoin options volume at CME increased by about 1,000% so far in May, indicating that institutions are bullish on Bitcoin's near-future price movements.
In other big news, the U.S. Federal Reserve chairman, Jerome Powell, has made mixed remarks on the state of the U.S. economy as it struggles against the pandemic-induced slowdown. These, and more, in BeInCrypto's cryptocurrency news roundup for May 17, 2020.
Open Interest in Bitcoin Futures Nearly Doubles
The number of open Bitcoin futures contracts has jumped from just under 6,000 to approximately 10,000 over the past couple of weeks — a new all-time high for the asset class. While the open interest rate is not necessarily a reliable indicator of future price movements, it does provide valuable insight into the scale of overall market activities.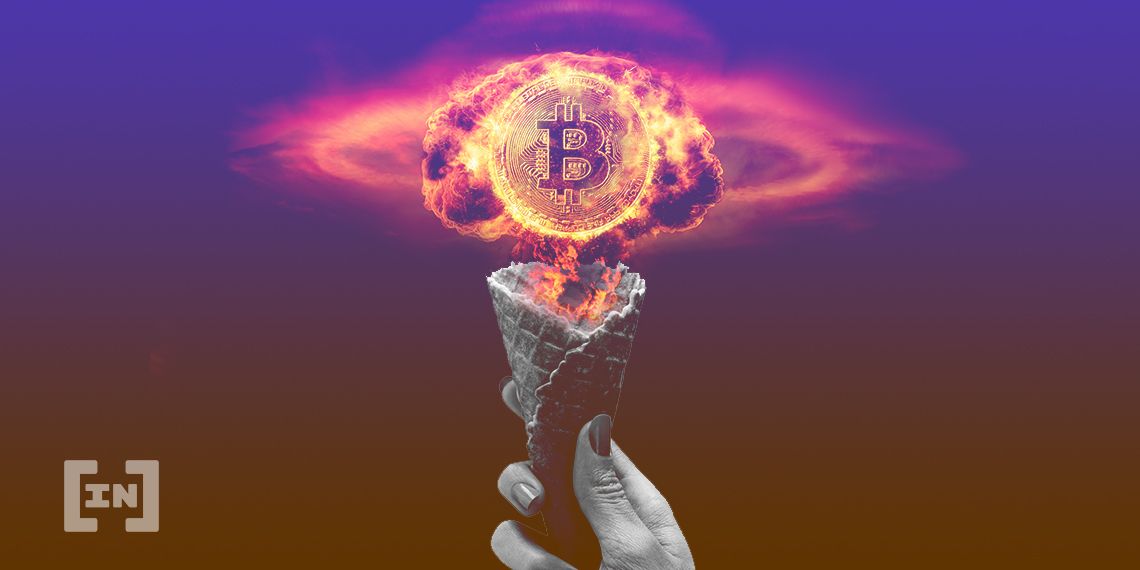 Federal Reserve Chairman Rejects the Likelihood of a Negative Interest Rate
All the speculations surrounding a possible 'negative interest rate policy' (NIRP) has been dismissed by none other than the Federal Reserve chairman, Jerome Powell, himself.
As for the overall state of the economy, he said that the market would likely recover in the latter half of 2020. However, things could become even more complicated if a second wave of the COVID-19 pandemic strikes America in the coming months, he pointed out.
J.K. Rowling's Bitcoin Tweet Receives Massive Response
'Harry Potter' series author J.K. Rowling tweeted late last week saying she didn't understand Bitcoin and would be glad if someone explained it to her.
Needless to say, the massive response that followed was probably not something Rowling had anticipated. At one point, she simply resigned to the fact that she "will never be able to log in to Twitter again without someone getting angry" over the fact that she doesn't own any Bitcoin.
Best and Worst Responses to J.K. Rowling's Bitcoin Tweet
Crypto Twitter came out in force to try and explain Bitcoin to Harry Potter author J.K. Rowling.
Responses to Rowling's tweet ranged from succinct explanations to outright trolling.
Vitalik Buterin also weighed in on the conversation but found his characterization of Bitcoin as "not backed by anything" drawing consternation from many respondents.
Economic Impacts of Federal Reserve Stimulus Packages Could be Disastrous
The implications of the $3 trillion stimulus package undertaken by the U.S. government could be detrimental to the long-term health of the economy, according to many observers in the cryptocurrency space.
They argue that while these desperate measures could offer some short-term relief, they will eventually lead to a long-term devaluation of the USD.
Bitcoin Dominance Trend Climbs Toward 2020 Highs
Bitcoin dominance has become much less volatile, especially in the past year and a half. Since July 2019, dominance has basically fluctuated between 63% and 71%.
Bitcoin market dominance is approaching a 2020 high.
The altcoin market could take a hit if the trend continues.
BTC dominance hit a 2020 low of 62% in February.
The post Cryptocurrency News Roundup for May 17, 2020 appeared first on BeInCrypto.
Original Source: Beincrypto Cryptocurrency News Roundup for May 17, 2020