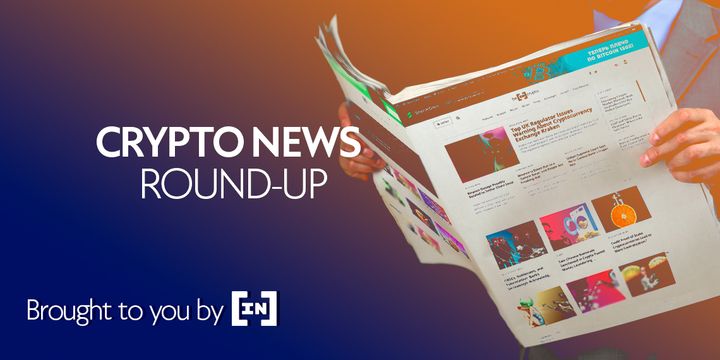 Bitcoin started witnessing a sharp downturn late on Wednesday, causing the BTC/USD pair to fall by about 6% come Thursday morning (UTC).
The bulls have so far failed to change the status quo in their favor despite several attempts and occasional, albeit temporary, success. The importance of the $9,250 area can't be emphasized enough right now. It has intermittently served as both support and resistance since May 14, 2020.
As BeInCrypto's Bitcoin analysis for June 25 underlined, whichever way the BTC price swings from here depends a lot on whether or not the bulls manage to push beyond that critical area. At the time of writing, the bears seem to have gained the upper hand, barely holding on between $9,050 – $9,100.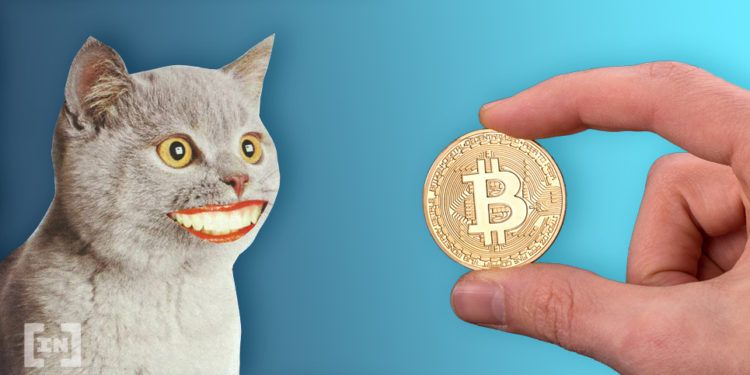 Despite this temporary setback, however, things are not all dark and gloomy if you remain a long-term hodler. New York-based research firm Messari, recently shared an interesting take on the prospects of Bitcoin as soon as institutional investors start allocating even a tiny portion of their portfolios to the alpha-crypto.
More on that and other big stories from the day in BeInCrypto's crypto news roundup for June 26, 2020.
Bitcoin Creates Another Bullish Hammer Above Crucial Moving Average [Analysis]
On June 25, the Bitcoin price created a hammer candlestick, which is usually a bullish sign, mainly when it follows a downward move. The price also bounced on the 50-day moving average (MA) and is supported by a rising trend line that has been in place since May 1.
If the price bounces upwards, it could retrace to the 0.5 – 0.618 Fib levels of the entire downward move between $9,398 – $9,488.
The Bitcoin price has bounced on the 50-day MA and created a hammer candlestick.
The price is trading near a minor resistance area near $9,300.
There is a trading range between $8,500-$10,050.
Only 1% of Institutional Money Needed to Boost Bitcoin Beyond $50,000 – Messari
Ryan Watkins, an analyst at New York-based crypto research firm Messari noted in an optimistic note earlier this week that Bitcoin's path to a proposed ATH of $50,000 per coin is not as far-fetched as it sounds.
According to his analysis, institutional investors need to allocate only 1% of their portfolio in Bitcoin, at which point the stage will be set for the benchmark-crypto to venture north of $50k.
Messari's research used a 'low percentage' as a premise, simulating the strategy for all types of institutional funds. Watkins added that a sudden inflow of capital into assets like Bitcoin would likely cause it to surge by a factor more significant than the incoming capital.
Crypto Analysis: Cartesi(CTSI) and Ravencoin (RVN)
Recent price movement of CTSI and RVN indicate that both these altcoins have broken out of their respective bullish patterns. On closer inspection, if the CTSI price revisits the 490 satoshi highs, and then successfully breaks above, it could rally at a rapid pace due to the lack of overhead resistance.
As for RVN, in the short-term, the price has already broken out from a descending wedge. However, it immediately decreased afterward, falling below the 220 satoshi support area. Nonetheless, the outlook continues to appear bullish as of today.
A Massive Setback for the Grayscale Ethereum Trust
Grayscale Investments, the firm that prides itself as a "trusted authority" on cryptocurrency investing and digital asset management, has faced a massive setback with its Ethereum Trust. Reports are coming in that the trust has lost approximately 50% of its value, and possibly even more, this week alone.
The collapse will likely leave some investors in the lurch, as the pricing pulls in new buyers.
Venezuela Bypasses Sanctions With Bitcoin Payments for Passports
Venezuela, which has long suffered from a grave economic crisis, is looking to Bitcoin as a  possible Visa and MasterCard alternative. BeInCrypto Spain reports that the Venezuelan government has already run a brief and somewhat covert trial that accepted Bitcoin payments for passport applications.
Controversial head of state, Nicolas Maduro, has yet to confirm an official position on the matter.
Is the Bitcoin Dominance Rate About to Fall Off?
On June 23, the Bitcoin dominance rate (BTCD) broke down from a rising support line that had been in place since Feb 23. While the rate is currently in the process of creating a bullish daily candlestick, it faces considerable overhead resistance.
The post Cryptocurrency News Roundup for June 26, 2020 appeared first on BeInCrypto.
Source: Be In Crypto