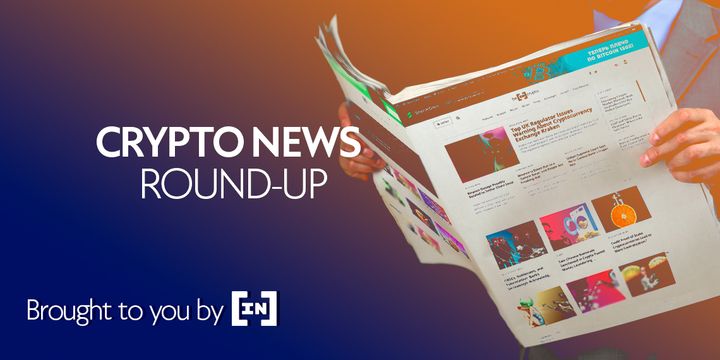 After coming so close to breaking the $10,000 barrier for the first time since the start of the month, Bitcoin bears came out in full force, dragging the price down by 10%. The flagship crypto has gradually recovered and is trading around $9,440 at press time.
Indian traders have more than just the Bitcoin price to worry about, however, after it emerged that the country is reigniting proposals to blanket-ban cryptos. Some key ministries in the Asian nation will be discussing Bitcoin's future in the coming weeks.
The Fed's Grim Outlook Pulls Bitcoin Down
Bitcoin looked set to finally hit $10,000, before taking a nosedive all the way down to $9,113. On some exchanges like Coinbase and BitMEX, the price fell as low as $9,049 and $9,012, respectively.
The drop came amid a grim outlook from the U.S. Federal Reserve, which resulted in a spectacular 6.9% drop for the Dow Jones Industrial Average (DJI), its highest since March.
The S&P 500 wasn't spared either, recording a 5.3% drop, its biggest in three months. Fed chair Jerome Powell stated that it might take the U.S years to recover from the current economic crisis.
As BeInCrypto recently reported, we may not have seen the worst of it yet. Bitcoin could retrace all the way to $8,550, despite a slight recovery. A breach of this level could see it test $7,100, its 0.5 Fib level for the current uptrend.
On the bright side, despite the drop, Bitcoin's dominance is on the up and up again.
Read the full analysis here and here.
India's Crypto Debate
India's crypto industry is not out of the woods yet, despite the Supreme Court's favorable decision three months ago. New reports suggest that the country is reconsidering a blanket ban on cryptos.
India's Ministry of Finance recently called for an inter-ministerial consultation on the possible ban. The initiative comes amid claims that many banks are still denying crypto exchanges access to basic banking services.
QuadrigaCX Was Bound to Fail
Almost 18 months after the death of its founder, new details have emerged that shed light on the running of the now-defunct QuadrigaCX crypto exchange. Gerald Cotten was reportedly operating the exchange like a Ponzi scheme. It was bound to fail.
The report by a Canadian regulator revealed that Cotten would withdraw funds and trade them on other exchanges. QuadrigaCX ceased maintaining its own books in 2016, and by 2018, it was using new deposits to settle older withdrawal requests.
Read about the rot at QuadrigaCX here.
The post Cryptocurrency News Roundup for June 12, 2020 appeared first on BeInCrypto.
Source: Be In Crypto