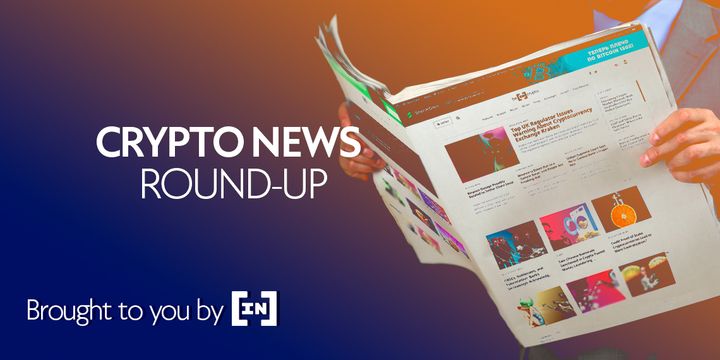 In the past 24 hours, Bitcoin has been range-bound between $9,570 and $9,870. The flagship crypto broke out above the $9,800 level, giving many traders hope that the $10,000 milestone was in sight. However, it was pushed back shortly afterwards and is trading at $9,750 at press time.
While Bitcoin is yet to make a decisive move, some other cryptos are on the up and up. DOGE and LINK have been some of the most promising, with the latter looking set to hit its all-time high price.
Bitcoin's Indecisive Movement
Bitcoin's price is up by a mere 0.6% in the past 24 hours. As BeInCrypto reported earlier today, the price broke out from a short-term descending resistance line that has been in place since June 5. This suggests that the price is likely to move up in the short-term. It is, however, unlikely to affect the crypto's long-term price movements.
A breakout from its current level could take it up to $9,950. However, if a rejection occurs, the price could drop to the $9,450 support level. This would most likely lead the crypto to test the $9,000 support level in the short-term.
ChainLink and Dogecoin on the Uptrend
Despite Bitcoin's indecisive movement, some altcoins have shown great promise. One of these is Dogecoin (DOGE) which seems to be on the verge of a breakout after bouncing on the support line of a bullish pattern. According to one expert, the current surge will see Dogecoin hit $0.0032. The just-for-laughs coin is trading at $0.00257.
ChainLink (LINK) is yet another altcoin that seems poised to break out. The crypto has been on an uptrend in the past two months but is approaching a crucial resistance level that will determine its short-term future. The price looks set to test its all-time high, which it achieved on March 3. The price is expected to hit $4.9 shortly.
Read the full analysis here and here.
Bitcoin Could Lose Its Throne in a Few Years
Bitcoin has remained perched on top of the crypto world since launch, but this may not be the case for much longer. BTC's dominance has been dwindling since September last year and currently sits at 64.7%. According to one expert, Bitcoin's inefficiencies, lack of smart contracts and slow transaction speed will be its ultimate downfall.
Bitcoin's dominance has also broken away from its price. In the past, its price was positively correlated to its dominance, but as BeInCrypto recently reported, the trend has changed.
Read more on the analysis here and here.
A Third of European Investors Own Crypto
In confirmation of the rise of crypto ownership in Europe, a new report has revealed that a third of European investors own crypto. The report by Fidelity showed that European investors are more confident in cryptos than their American counterparts. Bitcoin is still the most popular crypto in Europe with a 25% holding, while Ethereum comes in second at 11%.
There are several concerns, however, for investors with price volatility being the most common one. Market manipulation is also a major concern, according to the study.
The post Cryptocurrency News Roundup for June 10, 2020 appeared first on BeInCrypto.
Source: Be In Crypto